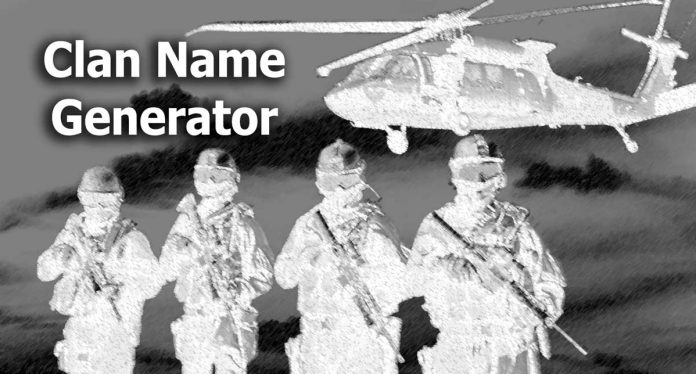 Picking a name for a clan is not something to rush into, particularly if the system does not allow you to change it in the future. Simply deciding whether to pick something funny, cool, serious or something that fits the game you are playing is tough. You do not want to go to the effort of creating a clan to think of a cooler one in a few day's time when it is too late to go back. That is where a clan name generator comes into the equation.
This tool has been built to take the difficulty out of having to come up with ideas for a clan name. The filter options below will allow you to get more specific names based on what type of clan you are looking to make. For example, if you need a name for a Medieval fantasy team, then you will not want something like "The Neon Starship"…or maybe you do, but you get the point. There are several filter options below that will help you come up with a team name that fits what you are looking for.
All of the suggestions from this clan name generator are completely random. If they conflict with an existing clan it is not intentional. All of the data used by this tool is random and is combined together randomly. There are loads of possible name combinations it will give to you for naming your online gaming clans. This could, of course, be used for any sort of group or team but most of the terms used would fit genres of video games that you can filter on using the form controls
Random Clan Name Generator Suggestions
Here is a selection of some of the awesome clan names that this tool has generated. Use these or combine them with other ideas that you already have to create the perfect, unique name to give to your group. IF you have some suggestions of your own or ideas that you would like to have put into this tool for creating clan name ideas, please let me know.
The Dragon Battleship
The Undead Tigers
Diamond Exterminators
The Explosive Punks
HyperSpeed Outerworld
The Undead Veterans
The Dragon Dogs
The Blackwidow Butchers
The Chemical Goblins
The Galaxy Pharaohs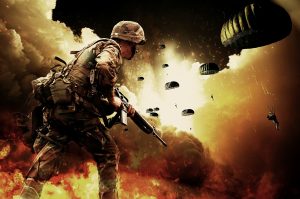 Hopefully the name ideas for clans and teams will be enough to fit the game you are playing. Since all games sort of share some kind of theme, which is normally warfare and some kind of combat, you can make use of all of the team name suggestions for pretty much anything. I have had to disable comments for this as there is a lot of spam coming through. If there is anything who has any genuine feedback on this and whether it helped you come up with an awesome name idea for a clan, please let me know. I would love to make this tool better and any word suggestions people have to improve the quality would be greatly appreciated