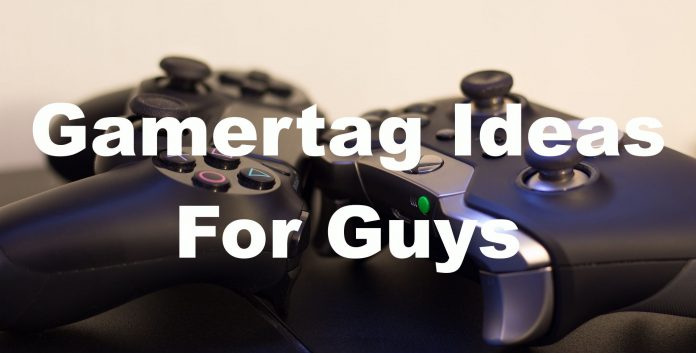 Gamertag ideas for guys are easy in some ways to come up with and difficult in some other ways. The perfect Gamertag is something that is based heavily on the type of games that a person likes to play.
I will put some great suggestions below but I would suggest you use the tools on this site to give you something that works better for your gaming style rather than any blanket names.
Regular Gamertag Suggestions
Most online networks have profanity filters that prevent you from being able to use bad language in your Gamertags. If you just want a handy username to use for online gaming then I suggest you check out this tool for generating Gamertags. You can select the genre of the game you like in a filter and the suggestions it gives you will be much better suited to what you are looking for. If you don't want to use this, here are some ideas.
Maniacal Magrail
Atomic Wolf
Thunder Starship
Insidious Moon
Screaming Satanist
Diabolic Overlord
Golden Gigaflop
Crypto Buckaroo
Electric Rattlesnake
Poisoned Bruiser
Spectral Werewolf
If anyone has some good suggestions or tips that help generate great Gamertag ideas for guys, please post it in the comments below.
Gamertag Ideas for MEN!
Let's be honest here when you decided to search for Gamertag ideas for guys, you were hoping to find some offensive names that make reference to a penis or something similar, right? Well, I got you covered here. I have created a separate tool that will create rude and offensive Gamertags. This tool will give you some epic levels of toilet humor. Here is a taste of some of the names that you can get using this tool.
Ballistic Foot Job
Forceful Dong
Gold Manhole
Poisoned Creampie
Supersonic Teabag
Heavy Blue Balls
Inflammable Sausage
Supernatural Fart Pebbles
Uncontrollable Vanjiter
Barbaric Bum Disease
If any of the Gamertags listed on this page or any of the generators used have helped you find an epic name. Please share it in the comments below so we can all get a laugh out of it.