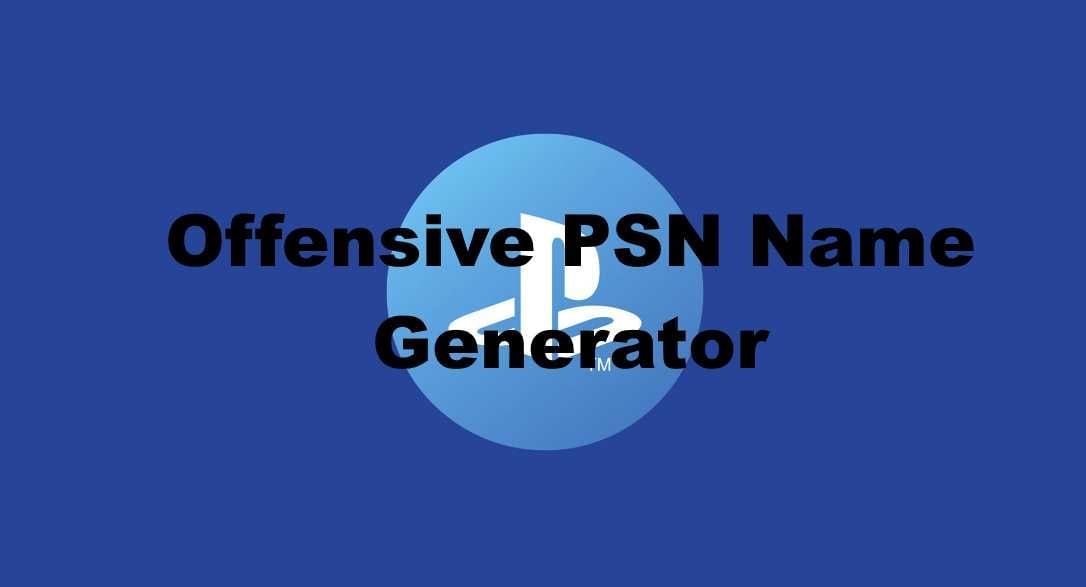 Creating an offensive name on PSN is difficult. The network has a strict check on anyone using name ideas that have bad language or any inappropriate words. This often makes it hard to use any offensive names for your PSN ID. The tool below is an offensive PSN name generator, it will give you some pretty rude and offensive gamertag ideas.
Chances are, as funny as some of these names might be to you, will not be allowed on PSN. Since the network is designed to be used by younger children as well as adults, PlayStation wants to ensure that rude names will not be visible to children. You may need to get a little creative with the name suggestions to make them appear different. For example, using zero instead of the letter O and an exclamation mark instead of an i or l.
However you go about trying to bypass a profanity filter, the name ideas suggested from the offensive PSN name generator below are sure to give you a bit of a laugh. Especially if you are someone with a dirty sense of humour. If you eventually get sick of trying to get past the filter, you can check out our standard PSN name generator tool which will give you lots of name ideas to use on PSN that will be accepted without any issues.

Generating Name...