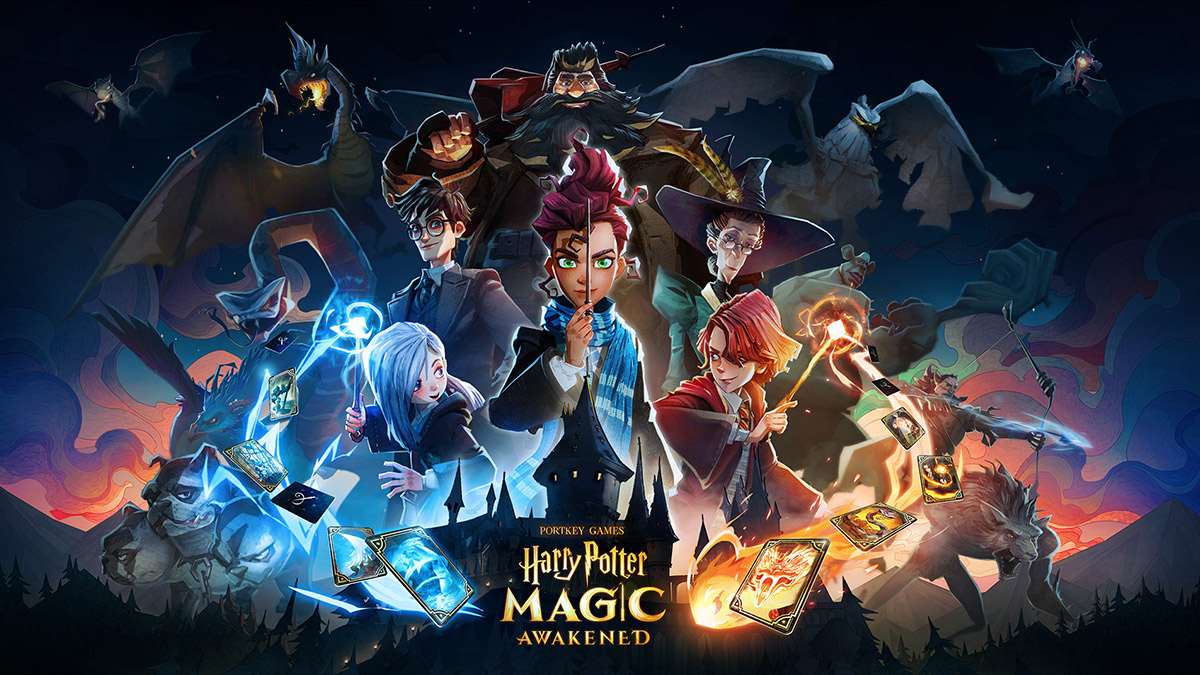 Harry Potter: Magic Awakened is an exciting new game that just debuted on Android and iOS devices. This guide will introduce you to the game and explore the question many Wizarding World enthusiasts are asking: Is Harry Potter Magic Awakened also available on other platforms like Nintendo Switch, Playstation, Xbox, or PC?
Harry Potter: Magic Awakened is set a few years after the Second Wizarding War and blends role-playing game (RPG) elements with collectable card game (CCG) mechanics. Players get to discover a new narrative within the Harry Potter universe, improve their magical skills and build powerful decks to confront many challenges.
Key Features
Customizable Characters: Create your own student character, choose your house, and personalize your own magical journey.
Magical Lessons: Learn to cast spells, brew potions, and much more under guidance from professors at Hogwarts.
Card Collection: Collect magical cards and build robust decks to defeat a variety of enemies.
Player Versus Player (PvP): Enter the Arena and compete against other players, leveraging your card collection and strategic prowess.
With such immersive gameplay, it's only natural for players to wonder if they can experience the magic on their preferred gaming platforms.
Platform Availability: Nintendo Switch, PlayStation, Xbox, PC?
As of the game's release date, Harry Potter: Magic Awakened is exclusively available on mobile devices – Android and iOS. The game developers have not made any official announcements to indicate an upcoming release or port availability on Nintendo Switch, PlayStation, Xbox, or PC.
This doesn't eliminate the possibility of an expansion to other platforms in the future, as other games in the Harry Potter franchise have managed to span across multiple platforms. It's also worth noting that the demand from the player base can highly influence these decisions.
We recommend keeping an eye on official statements from the game developers or the Harry Potter: Magic Awakened's official website for future updates.
Remember, the world of Harry Potter: Magic Awakened is vast and magical—there's always more to explore and learn. Happy gaming!
Playing Harry Potter: Magic Awakened on PC Using an Android Emulator
Even though Harry Potter: Magic Awakened is not officially available for PC, it is still possible to enjoy the game on your computer using an Android Emulator. This guide will explain how to get started:
Step 1: Choose and Install an Android Emulator
Before you begin, you must install an Android emulator on your PC. Some popular options include:
BlueStacks
NoxPlayer
LDPlayer
You can download these emulators from their official websites. Always ensure you have the latest version of the emulator for the best playing experience.
Step 2: Setup the Emulator
Once you've installed the emulator:
Launch the emulator on your PC.
Complete the emulator's initial setup process, which may involve signing-in to a Google Account (just like setting up a new Android device).
Step 3: Install Harry Potter: Magic Awakened on the Emulator
Open the Google Play Store app on the emulator home screen.
In the search bar, type "Harry Potter: Magic Awakened" and hit enter.
Click on the game and select 'Install.'
Step 4: Configure and Play
After the game is installed on your emulator, you can launch it.
You'll be able to play the game using your mouse and keyboard. Some emulators also offer 'keymapping' which allows you to personalize your controls for a more comfortable gaming experience.
Note: Emulators replicate the function of another system. While it allows you to play mobile games on a PC, it may not provide an experience equivalent to dedicated PC gameplay. Since emulator performance relies heavily on your PC's specifications, it requires a higher-end PC to run games smoothly.
Also, always verify that the emulator you choose complies with the game's terms of service to avoid potential issues with your account.
Frequently Asked Questions about Harry Potter: Magic Awakened
Here are some of the most common questions and answers related to the game, especially addressing complex issues that players may encounter:
Q: How do I build a powerful deck in Harry Potter: Magic Awakened?
A: Building a powerful deck requires understanding the strengths and weaknesses of your cards, creating a balanced mix in each deck. It's also important to take into account synergy between cards and not forgetting to upgrade them as you progress in the game.
Q: Why can't I progress further in Harry Potter: Magic Awakened's storyline?
A: Advancing in the game's plot might be dependent on reaching certain levels or completing specific side challenges. Check for any unfinished quests in your log or try leveling up.
Q: How do I win Player versus Player (PvP) battles in Harry Potter: Magic Awakened?
A: Winning PvP battles requires a combination of strategic card play, understanding your opponent's deck, and making effective use of in-game resources. It's important to practice and refine your strategies to improve.
Q: My game keeps lagging/freezing while playing Harry Potter: Magic Awakened, what should I do?
A: This can be due to various issues, including your device's capabilities, the game's optimization, or your internet connection. Try clearing your device cache, ensuring it's updated to the latest software version, and closing unnecessary background apps.
Q: Why is Harry Potter: Magic Awakened not working on my mobile device?
A: It could be an issue just for your device, due to lack of storage space or other technical issues. If the game's server is down, it could affect all players. Always check the game's official webpage or community forums for updates.
Q: Is Harry Potter: Magic Awakened going to be available on Nintendo Switch, PlayStation, Xbox, or PC?
A: As of now, the game is only available on iOS and Android devices. The developers have not announced any plans for releasing the game on other platforms; however, this may change in the future.
Remember, joining the Harry Potter: Magic Awakened community online (through forums or social media platforms) can be a great way to share insights, look for strategies, and remain updated on the official announcements regarding the game.