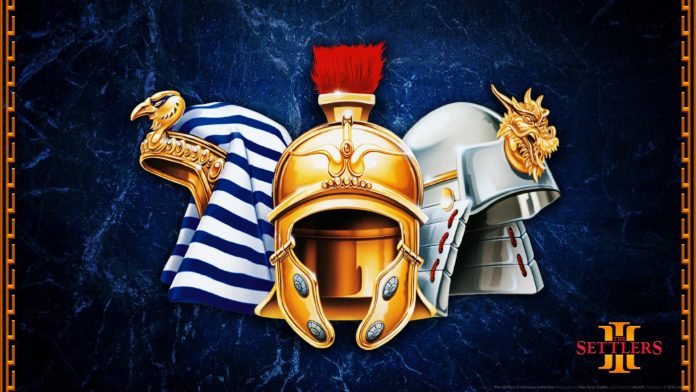 Who remembers spending hours upon hours playing a game from The Settlers series? I have such fond memories of playing those games, but it seems that the franchise has just vanished. What happened to The Settlers franchise?
Generally speaking the RTS series has taken a massive nose dive over the past 10 years. The Age Of Empires games were once the flagship for the genre, but this series has also gone quiet. However, the recent HD remake of the AOE II has sort of brought this game back to life. The Settlers has not had the same level of luck, which is really unfortunate. I can honestly say that I preferred The Settlers to Age of Empires. The idea of needing a wood chopper AND a lumber mill in order to get usable timber was such a fun idea. It added a level of thought and planning to the design of your settlements. The city building element was so much more intricate that you could spend many hours playing a single level.
Before I started doing any research on the topic, my last memories were of playing Heritage Of The Kings. My 15 year old eyes had never played a game as good. I sunk many hours into that game. It was also one of the first games where I got to experience online competitive multiplayer. I quickly got my ass handed to me and never played online again, but I still look back fondly at that game and it's expansion.
I'm not sure if I have just been living under a rock or if there has just been very little coverage surrounding the Settlers franchise, but it seems that things are not quite as dormant as I had expected, but not in a good way. Back in 2010 The Settlers 7 was released. This was the final "proper" game that was released in the series. In 2012 The Settlers online was released. It is a free online game and this is about all you need to know in order to establish that it is going to be a micro transaction riddled piece of garbage that will ruin the fun of playing. The most surprising thing I found was that the Settlers 8 was almost officially released. It was still technically released, but it was rebranded and released as a game called Champions of Anteria. So the big question here is, why was it not released as a Settlers game?
Champions of Anteria was originally called The Settlers: Kingdoms of Anteria. Ubisoft ran a closed beta and apparently it was met with a lot of unhappiness. Discussion from the beta forums is private and cannot be shared, but it got to the point that the fans of the series had attempted to create a petition to have the game cancelled. There is no specific detail as to why people hated it so much, but I guess we can be happy that they didn't release it. Champions of Anteria is sort of like Dungeon Siege, so I can see why they felt it didn't fit with the Settlers series and maybe this was why fans ended up not liking it.
So what does all this mean for the future of the series, will we ever get another Settlers game? Well according to a post on the Ubisoft blog http://blog.ubi.com/the-settlers-kingdoms-of-anteria-reborn-as-champions-of-anteria/, the franchise is still alive and kicking. Whether that means we will et another game in the future, is unknown, but at least we know they haven't canned it yet.
The recent revival of Age of Empires 2 shows that there is still some interest in the genre. There is still hope for a future game in the Settlers franchise. As someone who is very unhappy with the direction that the Dawn of War franchise has gone, I would hate to see the Settlers go down that route, so I am happy that the Settlers 8 went the way it did. Hopefully the games developer can go back to their roots and produce a new entry to the series that does it justice.