RELATED GAME GUIDES Defending your colony is what this game is all about. Doing it effectively is what makes up the challenge. You need to make sure you…
View all Game Guides
RTS POSTS Defending your colony is what this game is all about. Doing it effectively is what makes up the challenge. You need to make sure you understand how the enemy works. In turn, you need to know all of the defensive... Warcraft 3 was one of my favorite RTS games that I have ever played. I blindly bought WOW thinking it would also be an RTS since Warcraft 3 was so good. I know the RTS scene is a bit dead...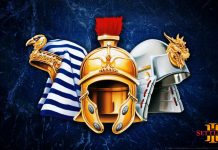 Who remembers spending hours upon hours playing a game from The Settlers series? I have such fond memories of playing those games, but it seems that the franchise has just vanished. What happened to The Settlers franchise? Generally speaking the...