POSTS TAGGED WITH AMIIBO Amiibo's are plastic figures based on games released for Nintendo consoles. These highly collectible figures also contain a little chip in the base of...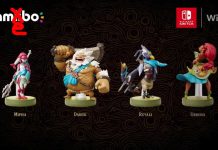 Amiibos have been a fantastic addition to Nintendo's merchandising business. Collectors and gamers get to buy high quality figures of the gaming...