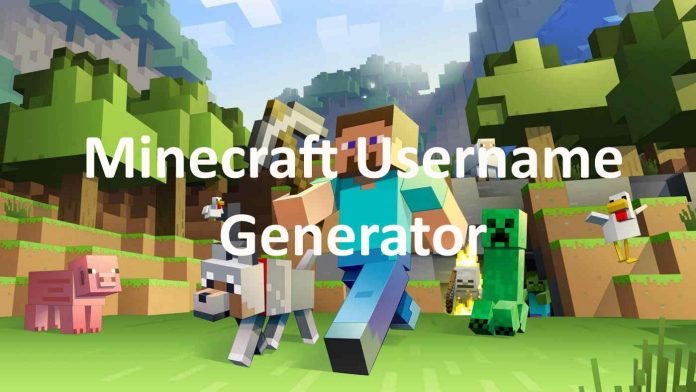 Usernames in some games matter more than others. When the tag is above your head in the game, you wanna make it something good. If you are looking for some cool Minecraft usernames then this username generator is exactly what you need to get started. This is a Minecraft username generator that will generate awesome name suggestions for you to use for your accounts.
Obviously, being completely random, some of the suggestions will be better than others. There is no limit to how many you can generate so keep going until you find something that works for you. You can use these usernames for your main Minecraft account online but could also use them for profiles and other online accounts relating to the game.
To get started, simply click the button below. Alternative name suggestions will be given below that have altered the name in some way or another. There are also some great name ideas in the section below. Combine the names together any way you wish to come up with something that fits what you are looking for.
Profile Names For Minecraft
The name generator above will come up with plenty of name ideas that you can use for Minecraft accounts that are all family-friendly while sounding like they belong in the game world. If you want an idea of some of the better names, check out the list below. Use these or combine them with other random Minecraft username ideas to create something unique.
Dragonfire Herobrine
The Herobrine Phoenix
Crypto Zombie
The Lava Cookie
Buffalo Guardian
The Golden Spider
Nether Whispers
The Nether Leprechaun
Blaze Rod Murderer
Volcanic Nether Wart

Hopefully, between the suggestions above and all of the random names that have been generated, you have been able to find what you are looking for here. I have tried to make this tool come up with the best possible usernames that fit the Minecraft gaming universe. As time goes on and we get more patches and feature upgrades, I will try to add this data to the tool to make sure that the suggestions it comes up with are relevant and new. I have had to disable comments due to spam but if anyone has any feedback or ideas that could be used to improve this tool and make it come up with even better usernames for Minecraft, please let me know and I will get another update rolled out for this tool.
For those who like to play this game a lot and are always looking for new and interesting things to do, check out the Minecraft Seeds section of the site where you will be able to see cool worlds that others have found and documented for you. This includes locations of diamonds, structures and other valuable resources in the game to help you get off to a really quick start. There is content here for all platforms and consoles so you are sure to find what you need. Users are also able to submit their own awesome discoveries to help out the rest of the community.
Cool Minecraft Usernames
To further on the list of cool names to use for Mineraft characters, user profiles and accounts, you can check out some more of the great ideas below.
Hyper Speed Herobrine
Dragonflame Cactus
Ender Dragon Dagger
Silverfish Punisher
Emerald Stronghold
Turbo Golem
Radioactive Wither
Lightspeed Silverfish
Satanic Zombie Pig
Herobrine Hellfire
Ender Dragon Paladin
Steve's Thug
Satanic Mushroom
Hypnotic Nether Star