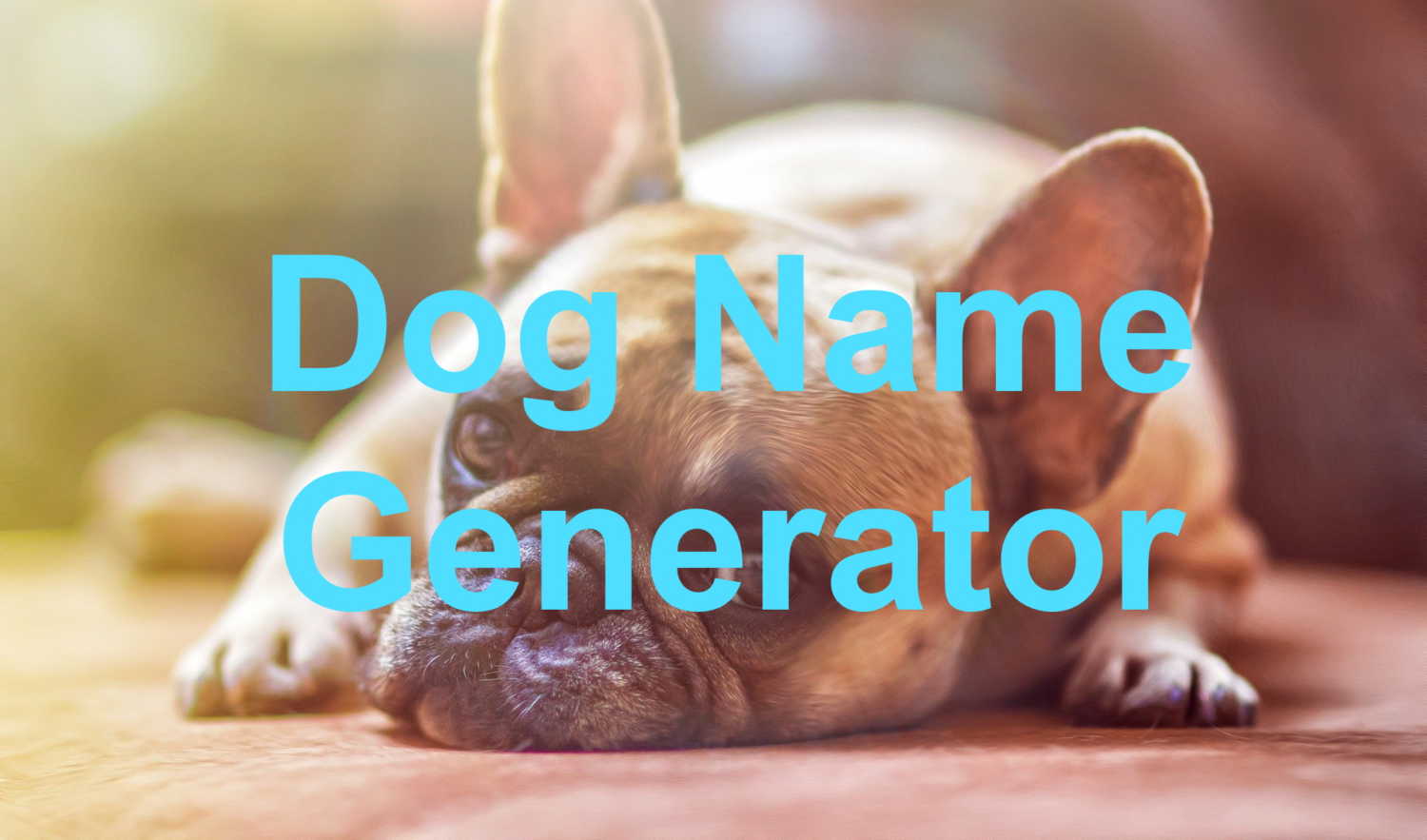 Dogs are man's best friend. With a companion that is going to stick by your side picking the perfect name for your fluffy pooch is a challenge that needs some careful consideration and time to decide. Sometimes dog name ideas will come naturally based on the breed, color or general appearance of the dog. For times when you are stuck, the dog name generator below will be the perfect tool to save the day.
There is an even mix between those who like standard dog names and those who like funny dog name ideas. The tool below will have a filter that will make the generator switch between funny names and regular dog names. You can also use the gender filter to change between name ideas for boy dogs or girl dogs.
If this dog name generator helps you come up with the perfect name for your dog, we would love to hear what it is. Consider posting a picture of your dog in the comments below.
Gender: