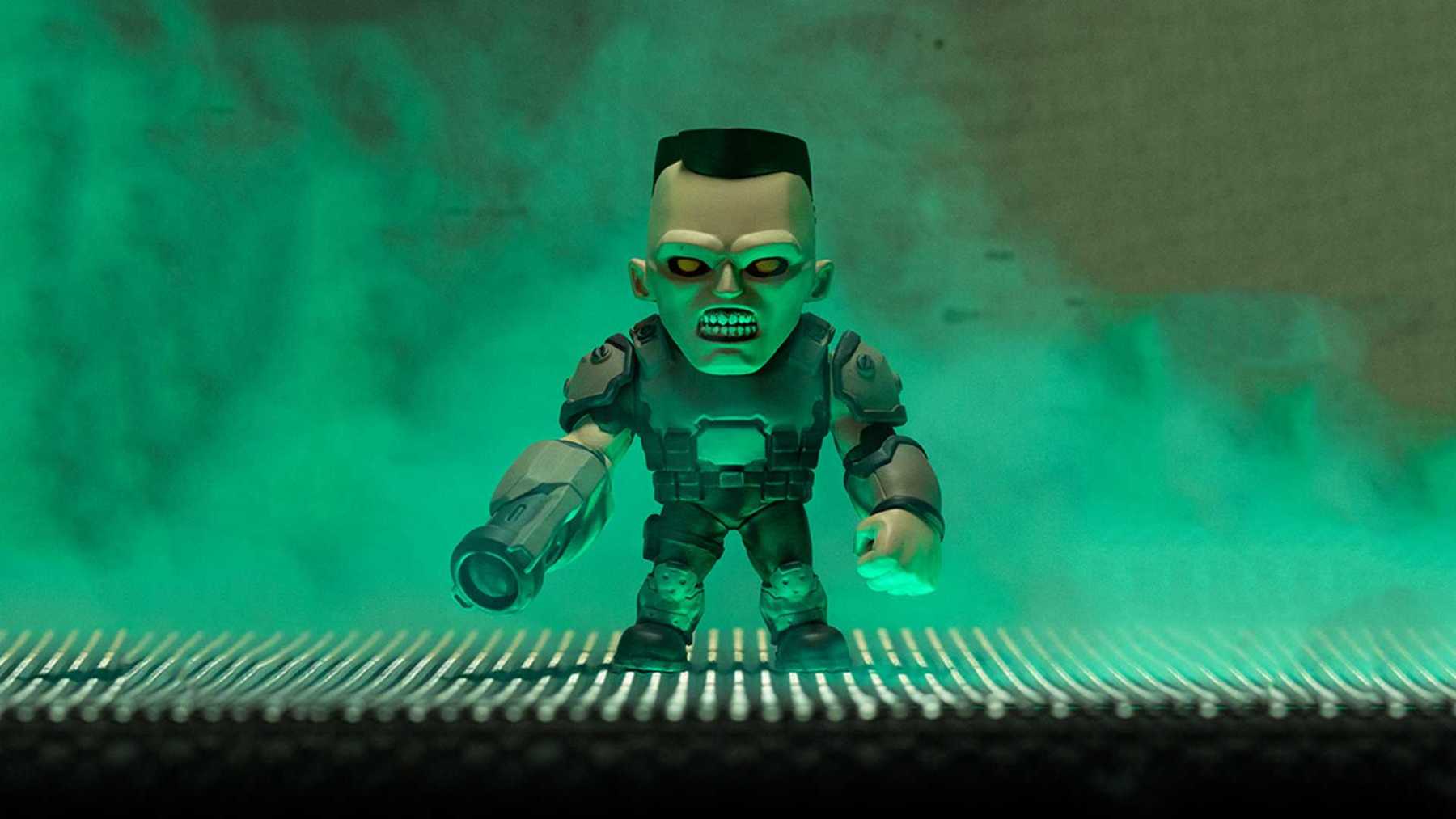 If you are an avid follower of the Doom universe or simply a connoisseur of intricately designed toy figures, the Soldier figure from the renowned Doom series by Numskull is sure to catch your attention. This collectible is not only an attractive piece to have in your gaming merch collection, but its attention to detail and adherence to the in-game aesthetics truly recreates the style of the figures from the games.
Upon unboxing, one is immediately struck by the impressive likeness the Soldier figure shares with its digital counterpart. Not the actual soldier but the soldier toy that can be found within the game. The Numskull team has meticulously crafted each facet of the character, rendering it a spitting image of the in-game collectable. The distinctive features of the Soldier, from its imposing armor to its menacing facial expression, are vividly replicated, resulting in an accurate and tangible embodiment of this iconic video game character.
This tangible representation offers a chance for the fans to appreciate the intricate design and unique style of the Soldier enemy. The muted color palette, which mirrors the atmospheric tones of the game, and the robust detailing of the Soldier's weaponry all contribute to the appeal of this figure. Its sculpted details add to the overall realism and appeal, with a strong sense of texture that suggests quality craftsmanship.
The pose of the figure captures the dynamic nature of the game, standing battle-ready, echoing the tension and intensity Doom is famed for. The Soldier, with its gun poised for combat, strikes a perfect balance between aesthetics and authenticity, making it a quintessential collectible for the Doom franchise fans.
While there is very little wrong with this figure, it fully matches the figure from the game. The figure does little right too. It is a fairly simple design with basic features. It looks great on the shelf with the rest of the figures from the collections but it will definitely be one of the last ones that catches your eye. The Doom Soldier is a filler figure that helps build an epic doom scene on a shelf but it will not be the first one you will be picking up from the series.
THE VERDICT
The Doom Soldier figure from Numskull is a pretty cool figure that fits in with the rest of the set. It certainly looks like it belongs in the Doomy/toy universe. With that being said, there are some pretty cool figures in this series and the Doom Soldier feels a little bland compared to the rest. While it doesn't really do anything wrong, it has little that stands out. It makes as a useful space filler in a larger scene.