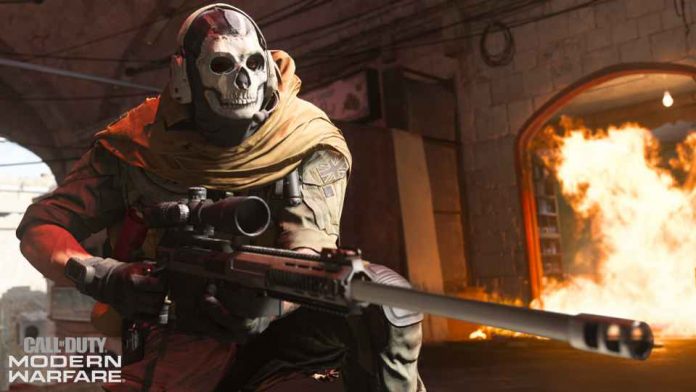 The moment we have all been waiting for has finally arrived. Modern Warfare Season 2 has landed, and needless to say, gamers are excited. The bulky download is definitely worth it for the slew of fresh content, including maps, weapons, and exclusive Battle Pass content. There's so much more to explore, and fresh challenges to take on with Season 2. We've rounded up all the essential information about the new drop, from a sneak preview of the new maps, right down to the aspects of the new weapons and settings. On top of this, we've outlined the advantages of claiming the new Battle Pass, and all the details on how to get your hands on it.  To truly get the most out of this update, securing your Battle Pass is essential. Not got yours yet? Head to www.codpointsandcredits.com today to get started. It's super easy, and completely free!
Essential info about Modern Warfare Season 2:
Season dropped on the 11th February. It is expected to last in the region of around 8 weeks (as with other seasonal programs) so potential end dates have been listed as:
6th April 2020 (8 weeks)
13th April 2020 (9 weeks)
20th April 2020 (10 weeks)
Season 2 will include 5 new maps,  with the potential of a further additional map being dropped during the Season. There will also be 2 new weapons, and more new operators and modes – so loads to get your teeth in to. Fans have been most excited about the addition of the Rust map and the Zhokov Boneyard map. The Rust map offers players the opportunity to run through the desert setting, chase other players, and be chased. This set-up leads to quick and intense battles and trains for skilled escapes. The Zhokov Boneyard map is designed for ground warfare. It allows for up to 32 versus 32 battles, and has proven popular with gamers worldwide since it's release on the 11th February. While these maps are each very different, the new Season 2 content is going down well online, with gamers excited about the new challenges and match opportunities. 
In addition, players of Season 2 can experience enhanced multiplayer modes. These will not be permanent features of the download, but instead rotate in and out throughout the Season. Players can expect to game in Infected and Infected Ground War, as well as Gunfight Tournament.
Benefits of the Battle Pass
Securing the Battle Pass is essential to experiencing Modern Warfare Season 2 at its peak. There are so many huge benefits and options to unlock and explore. Some of the aspects are available for free, such as the 2 new weapons, so even if you don't want to pay more, you'll be able to get your hands on these. To gain access to the The Grau 5.56 mobile assault rifle, you'll need to each tier 15. For the Striker 45 SMG is available at tier 31. The free Battle Pass also allows players to earn up to 300 COD Points, as well as a few other benefits.
The premium version of the Battle Pass however, offers a whole host of other perks. Gamers with the Premium Battle Pass will additionally gain access to a wealth of cosmetic perks, such as Operator skin, XP tokens and even some weapon blueprints. One of the main advantages of upgrading to the Premium Battle Pass is the ability to earn up to 1,300 COD Points – a very significant 1000 COD points more than the limit of the free tier.
The Battle Pass comes in at a price of 1000 Call of Duty Points, while the bundle that allows you to skip 20 tiers is priced at 2400 Call of Duty Points. With the opportunity to earn 1,300 COD Points back with the premium Battle Pass, you could earn all the the points back, while still having some currency left over to purchase items in-game.
Advantages of having high stocks of COD Points
There are many, sometimes underrated, benefits of having a healthy stock of COD Points. These points can offer access to a large amount of new Call of Duty content and enhance the game to a much higher level. You can use your COD Points throughout the game to purchase new items, and even build up your weapon catalog. As well as being able to purchase new items throughout the game, having a substantial stock of COD Points means you don't have to worry too much about completing challenges or tasks. With this burden erased, a gamer can relax into the game and take more time exploring the new content. Without the need to complete battle pass tiers, COD Points mean you can access the premium content without having to pay a penny. One of the lesser known benefits of having a high stock of COD Points however, is removing the need to delete items from your inventory. COD Points allow a player to keep most items in the inventory, and have them always on hand. Additionally, having a good stock of COD Points means you won't need to worry about logging into the game each day in order to collect 500 points weekly.
How to build up COD Points
There are lots of ways that a player can go about building up Call of Duty Points. However, if you are like us and simply can't wait to unlock the Battle Pass content, the guys at CodPointsandCredits can help. As well as earning COD Points, or purchasing them to gain a boost, there are also avenues in which you can get COD Points for free. Providers can offer a quick and easy process, boasting almost instant delivery, and online support should you need it. Our favourite provider is 100% secure, does not require a password and saves you a tonne of money. What are you waiting for? Grab your Modern Warfare Season 2 Battle Pass today!