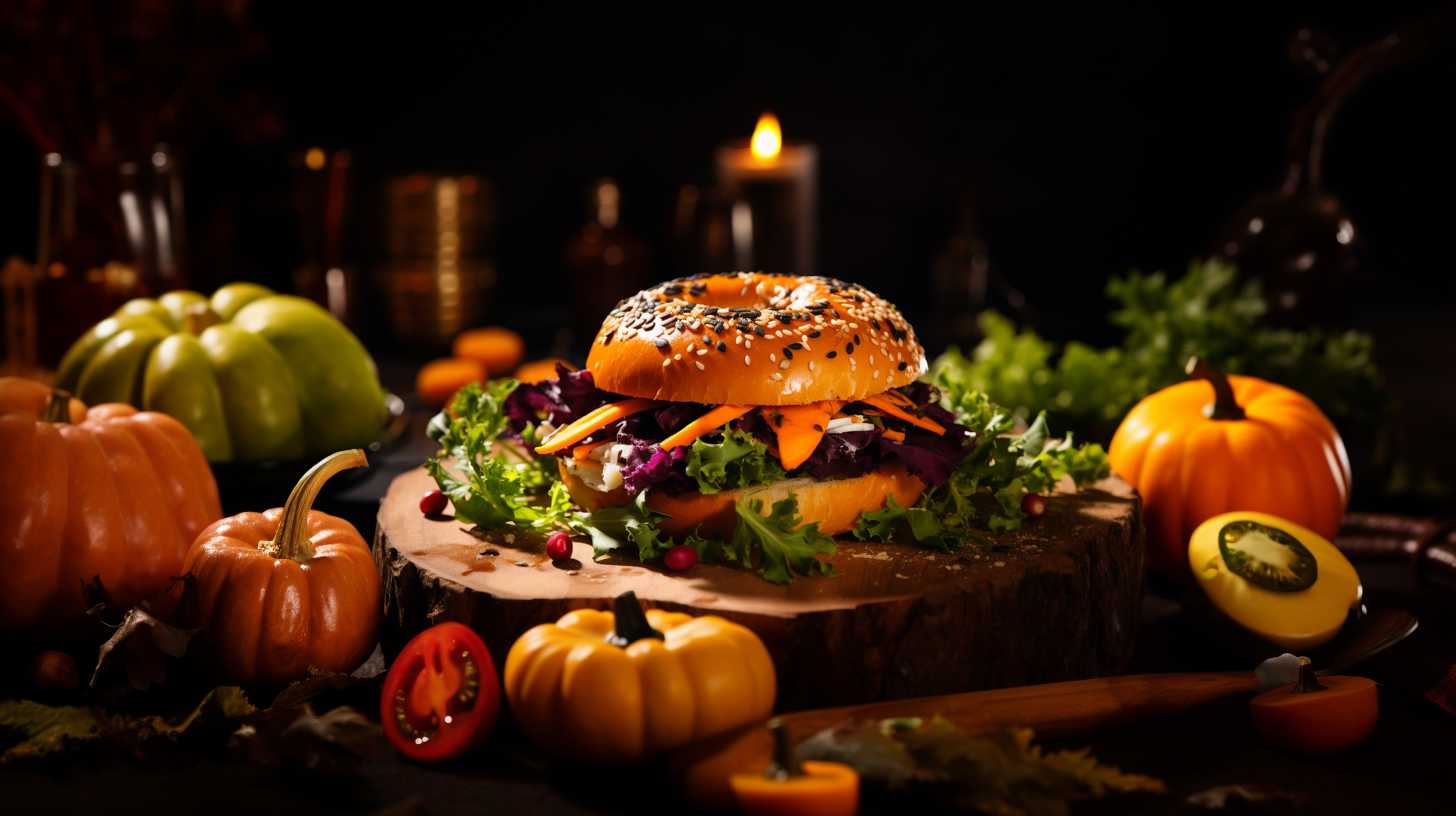 Pumpkin Bagel Sandwich is a scrumptious meal that is inspired by the popular game 'Animal Crossing'. This recipe is perfect for anyone who loves the combination of seasonal ingredients and a little bit of whimsy in their meals. The sandwich features roasted pumpkin, shredded carrot, and sliced black olives, all piled high on a toasted bagel and topped with a fresh lettuce leaf. It's a tasty and unique way to enjoy the autumn flavors all year round. In this recipe, we'll show you how to make everything from scratch, including roasting pumpkin, toasting bagels, and assembling the perfect Pumpkin Bagel Sandwich. Get ready to enjoy a delicious meal that will delight your taste buds and lift your spirits!
Pumpkin Bagel Sandwich Recipe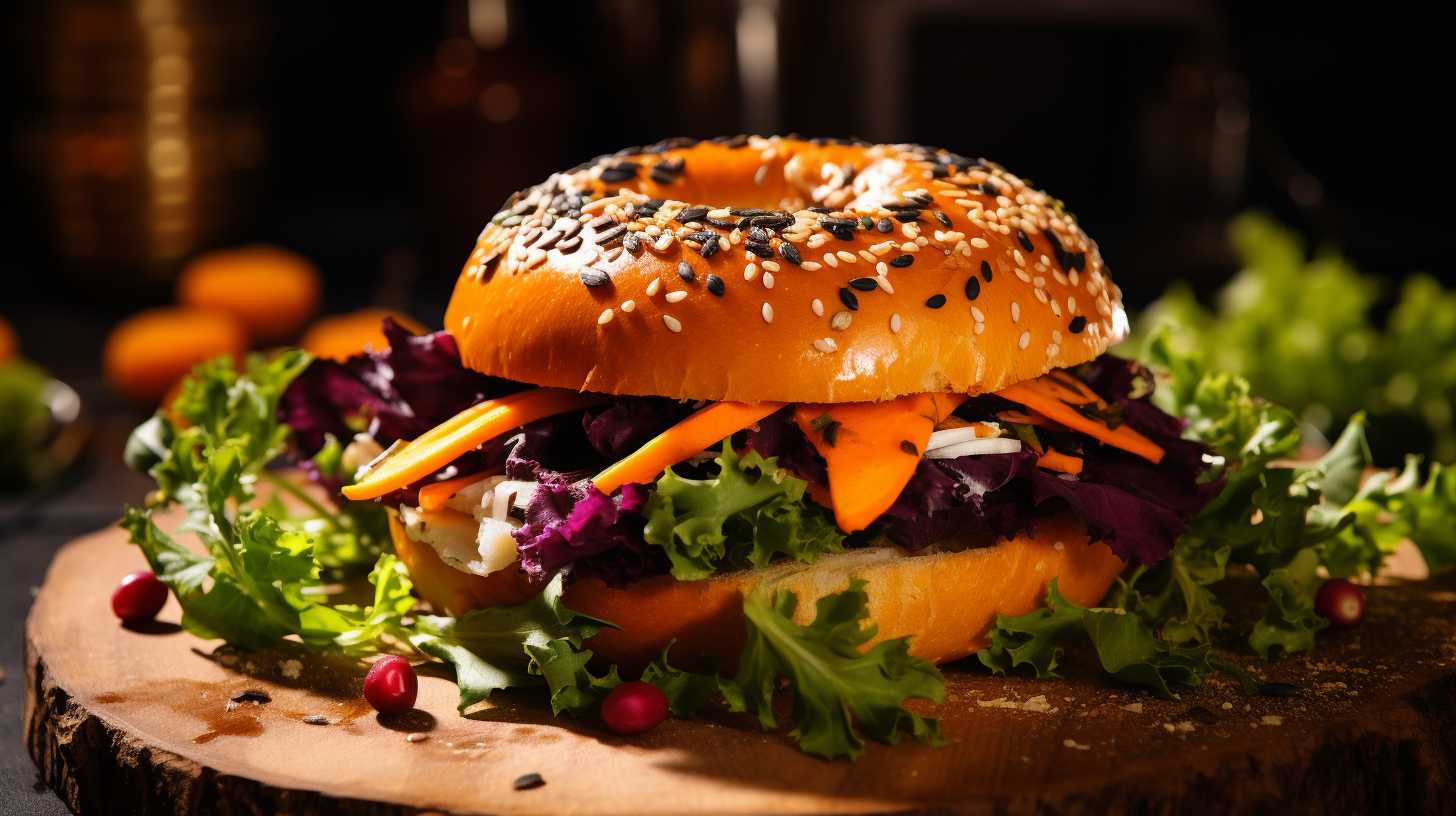 Ingredients
1 small pumpkin
4 bagels
1/2 cup black olives, sliced
1 carrot, shredded
4 lettuce leaves
Salt and pepper to taste
Instructions
Preparing the Pumpkin:

Preheat the oven to 400°F (200°C).
Cut the pumpkin into quarters and remove the seeds and pulp.
Place the pumpkin quarters on a baking sheet and drizzle with olive oil. Season with salt and pepper.
Roast the pumpkin in the oven for about 40-45 minutes until it becomes soft and easily scoopable.
Remove the pumpkin from the oven, let it cool slightly, and scoop out the flesh. Discard the skin.

Toasting the Bagels:

Slice the bagels in half and lightly toast them in a toaster or under the broiler until they become golden and slightly crispy.

Assembling the Sandwich:

Take a bagel half and spread a generous amount of the roasted pumpkin flesh on the bottom half.
Sprinkle some sliced black olives and shredded carrots on top of the pumpkin.
Place a lettuce leaf on top of the vegetables.
Finally, place the other half of the bagel on top to complete the sandwich.

Serving the Pumpkin Bagel Sandwich:

Serve the sandwich immediately, or you can wrap it tightly in a sheet of parchment paper or plastic wrap to enjoy later.
You can serve it with a side of potato chips or a salad for a complete meal.
Enjoy your homemade Pumpkin Bagel Sandwich inspired by 'Animal Crossing'!