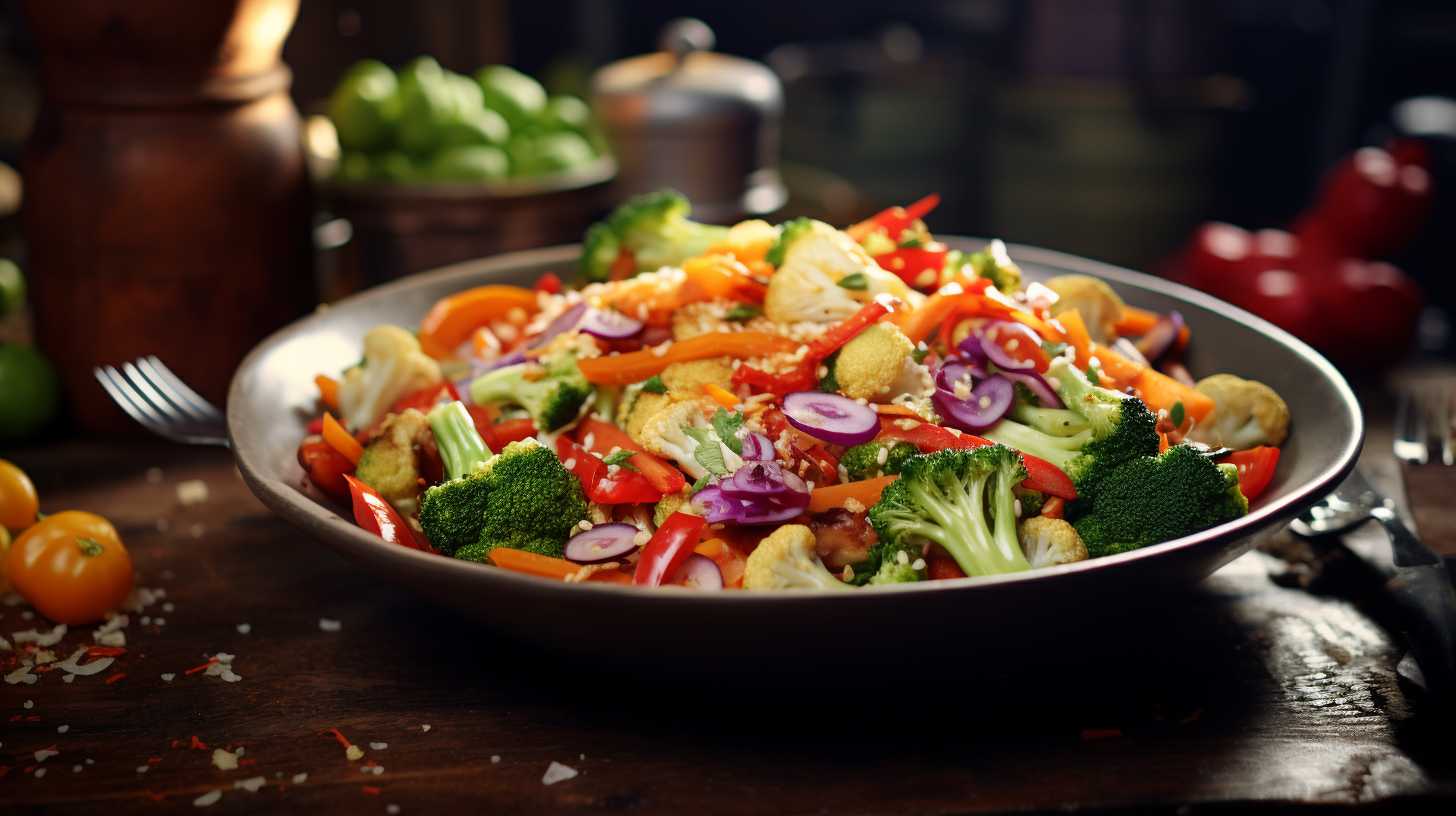 Angus 'Veggie Stir-fry' is a delightful and wholesome dish that pays homage to the fitness-loving bull, Angus, in the beloved game 'Animal Crossing'. This recipe features a vibrant medley of fresh vegetables, stir-fried to perfection and tossed in a savory sauce. Packed with colorful ingredients like carrots, bell peppers, broccoli, cauliflower, and cabbage, this dish is not only visually appealing but also bursting with flavors. With the simple yet flavorful sauce tying everything together, Angus 'Veggie Stir-fry' is a delicious and nutritious meal that can be enjoyed on its own or paired with steamed rice. Join us as we embark on a culinary adventure and learn how to prepare this scrumptious stir-fry from scratch. Get ready to delight your taste buds, fuel your body, and embrace the spirit of Angus' dedication to fitness with this flavorful recipe.
Angus' Veggie Stir-fry Recipe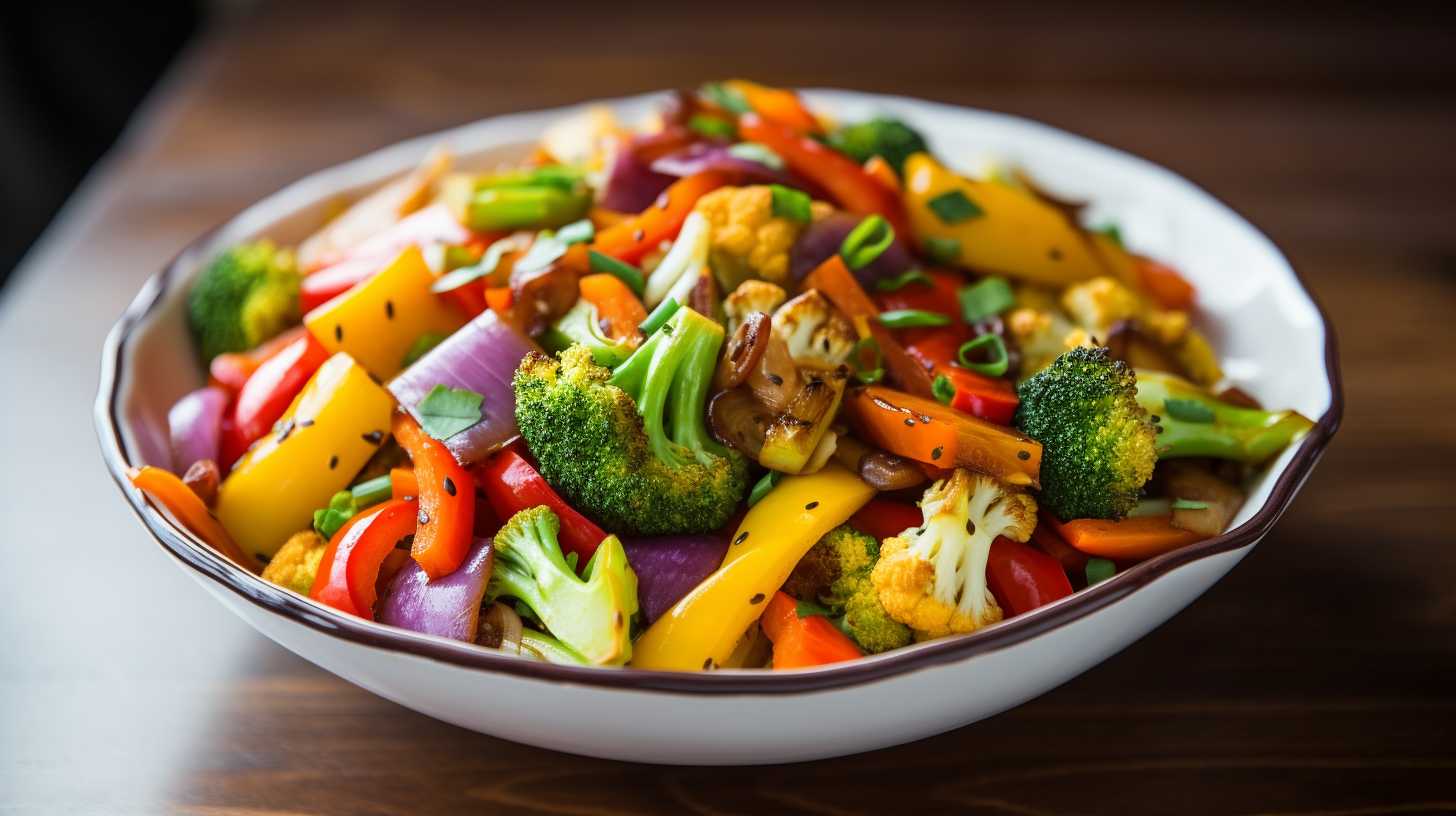 Ingredients:
2 tbsp olive oil
2 cloves garlic, minced
1 tbsp ginger, minced
1 small onion, sliced
2 carrots, sliced
1/2 red bell pepper, sliced
1/2 yellow bell pepper, sliced
1 cup broccoli florets
1 cup cauliflower florets
1/2 small cabbage, sliced
1/4 cup soy sauce
1 tbsp cornstarch
1 tbsp brown sugar
1/2 cup water
Salt and pepper to taste
Cooked rice for serving
Instructions:
Preparing the Vegetables:

Wash and chop all the vegetables into similar-sized pieces.
In a small bowl, whisk together the soy sauce, cornstarch, brown sugar, and water until fully incorporated. Set aside.

Heating up the Wok:

Heat the olive oil in a large wok or frying pan over high heat.
Add the garlic and ginger, and sauté for a few seconds until fragrant.

Stir-frying the Vegetables:

Add the sliced onion to the wok and stir-fry for 1-2 minutes until softened.
Add the sliced carrots, red and yellow bell peppers, and stir-fry for another 2-3 minutes until slightly tender.
Add the broccoli florets and cauliflower florets along with some salt and pepper, and stir-fry for 2-3 minutes.
Finally, add the sliced cabbage and stir-fry everything together for another 2 minutes.

Adding Sauce and Serving:
Pour the sauce mixture over the vegetables in the wok and stir everything together for another 1-2 minutes until the sauce thickens.
Remove from the heat and serve the Angus 'Veggie Stir-fry' hot on top of steamed rice.
Enjoy your delicious and nutritious Angus 'Veggie Stir-fry', inspired by the fitness-loving bull in the game 'Animal Crossing'!