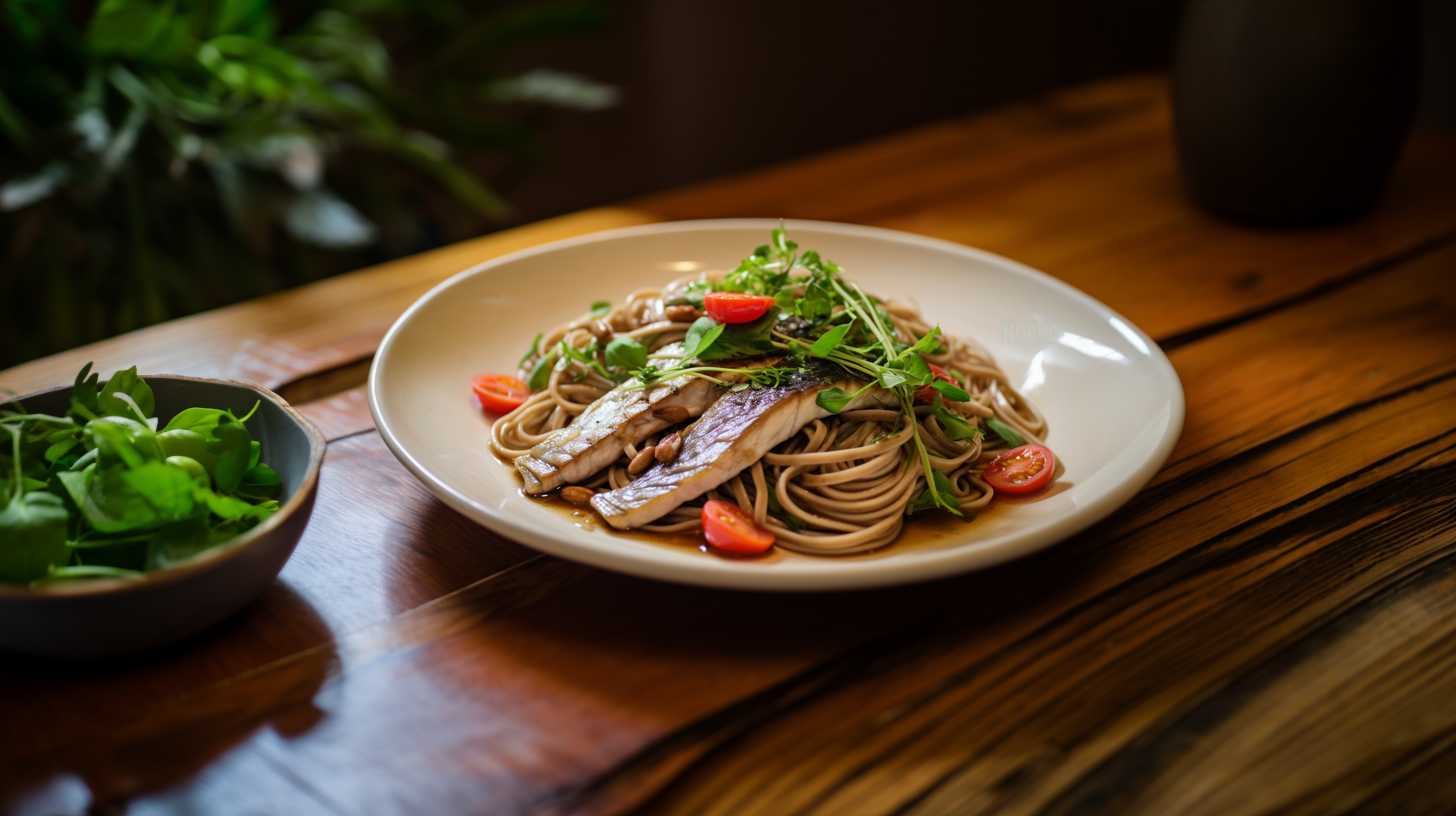 D.I.Y Soba Noodles is a delightful and satisfying dish that players can create from scratch in the beloved game 'Animal Crossing'. This recipe allows you to experience the joy of crafting your own buckwheat noodles using buckwheat flour and the freshest ingredients. With the addition of flavorful horse mackerels and a savory soy-based sauce, this dish captures the essence of traditional Japanese cuisine. In this recipe, we'll guide you through the process of making the noodle dough, preparing the marinated horse mackerels, rolling out the noodles, and cooking them to perfection. Get ready to embark on a culinary adventure and impress your taste buds with this homemade D.I.Y Soba Noodles recipe.
D.I.Y Soba Noodles Recipe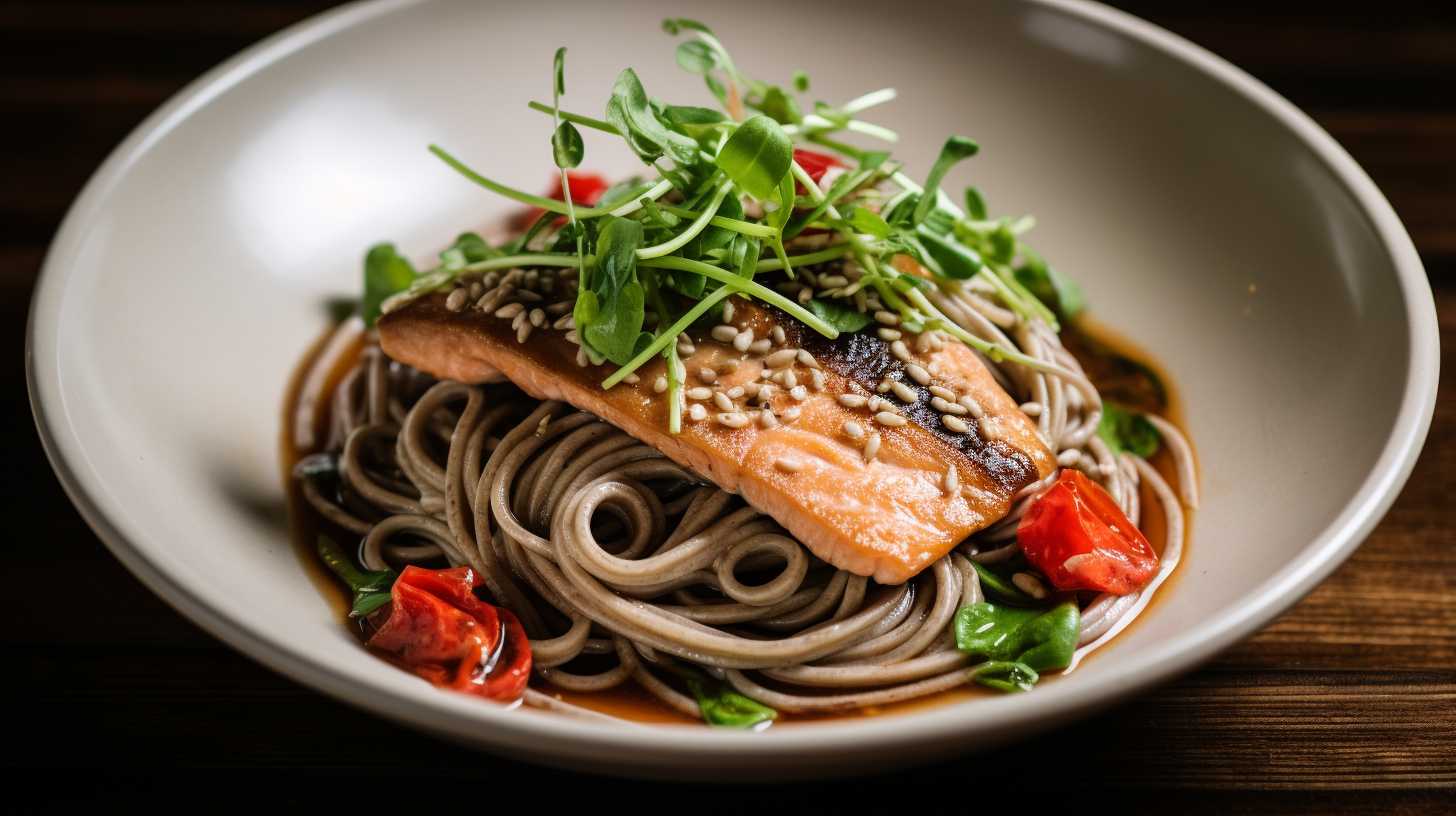 Ingredients:
1 cup buckwheat flour
1/2 cup all-purpose flour
1/2 tsp salt
2 large eggs, beaten
1/4 cup water
2 horse mackerels, cleaned and filleted
1 small onion, chopped
1/4 cup soy sauce
2 tbsp mirin
2 tbsp sake
1 tbsp sugar
Instructions:
Making the dough:

In a large mixing bowl, combine the buckwheat flour, all-purpose flour, and salt.
In a separate bowl, whisk the eggs and slowly add the water until fully combined.
Add the beaten egg mixture to the bowl with the flour and knead the dough until it becomes a cohesive ball. Add more water if the dough is too dry or more flour if it's too wet.
Once you have a smooth ball of dough, cover it with a damp cloth and let it rest for 30 minutes.

Preparing the Horse Mackerels:

Cut the horse mackerels into small pieces and marinate them in a mixture of soy sauce, mirin, sake, sugar, and chopped onion. Let them sit for 30 minutes to absorb the flavors.
Heat a non-stick skillet over medium heat and cook the marinated horse mackerels until they are browned and cooked through. Remove from the heat and set aside.

Rolling and Cutting the Dough:

On a floured surface, roll out the rested dough to about 1/8 inch (3mm) thickness. Dust with flour if it begins to stick to the surface.
Once the dough is rolled out to a perfect thickness, fold it in half and in half again creating a rectangle.
Using a sharp knife, cut the dough into thin noodle strips.

Cooking the Noodles:

Bring a large pot of salted water to boil over high heat.
Add the soba noodles to the boiling water and cook for 2-3 minutes until just tender.
Drain the noodles and rinse them in cold water to stop the cooking process.

Serving the Noodles:

Divide the cooked soba noodles into bowls and top with the cooked horse mackerels.
Garnish the bowls with chopped green onion or any other toppings of your choice.
Serve the noodles hot with the remaining soy sauce for dipping.
Enjoy your delicious homemade D.I.Y Soba Noodles inspired by 'Animal Crossing'!