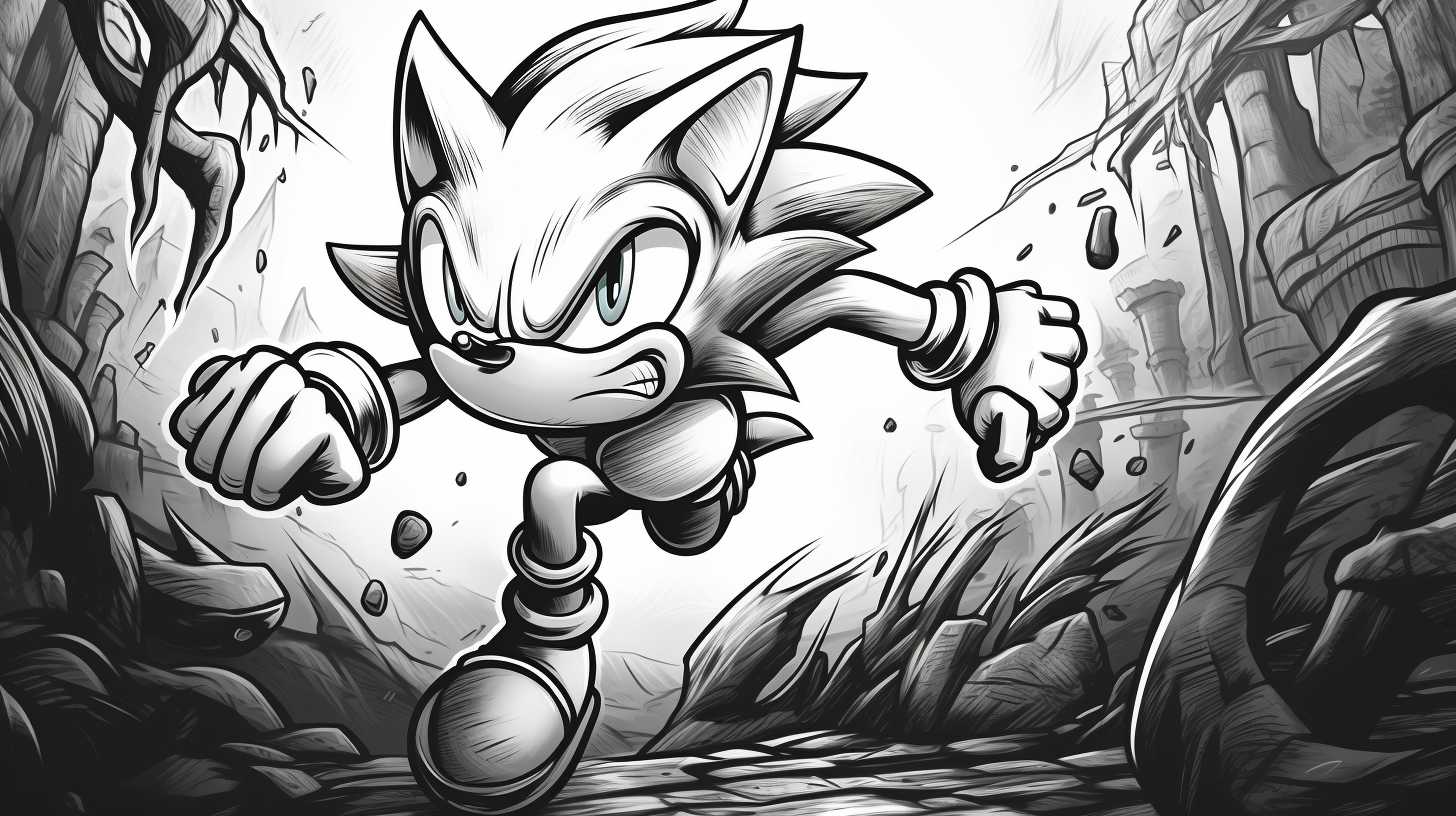 Welcome to our gallery of Sonic the Hedgehog coloring pages! Created for Sonic enthusiasts, young and old alike, our collection captures the high-speed, action-packed world of your favorite blue hedgehog in a fun, creative way.
With an array of Sonic coloring pages readily available, we invite you to unleash your creativity while immersing yourself in this iconic gaming universe. Our printable coloring pages bring Sonic's exhilarating adventures to life, allowing you to add your unique touch to his high-speed escapades.
We've meticulously designed these Sonic the Hedgehog coloring pages, covering every character and scenario, to cater to the tastes of every Sonic fan. Whether you're searching for simple designs to help your kids develop their coloring skills or intricate layouts that provide a more challenging coloring experience, our Sonic coloring pages collection promises something for everyone.
Our Sonic the Hedgehog coloring pages are not only a fun pastime but also a way to engage with Sonic's world beyond the screen. This platform lets you interact with Sonic and friends, shaping their world in colors of your choice.
Sonic The Hedgehog Coloring Pages
Click on any of the images below to view the full size image which you can right click on and save to your device for printing.
So, if you've been on the hunt for printable Sonic coloring sheets, you've come to the right place. Start exploring our gallery now, and let the coloring adventure begin! Remember to bookmark our page and check back frequently. We regularly update our collection to ensure you never run out of new Sonic scenes to color.
Feel free to share your colored masterpieces with us on our social media platforms. We love to see how Sonic's world is reimagined through your creative lens. Get your coloring tools ready and prepare to step into Sonic's universe like never before. Happy coloring!