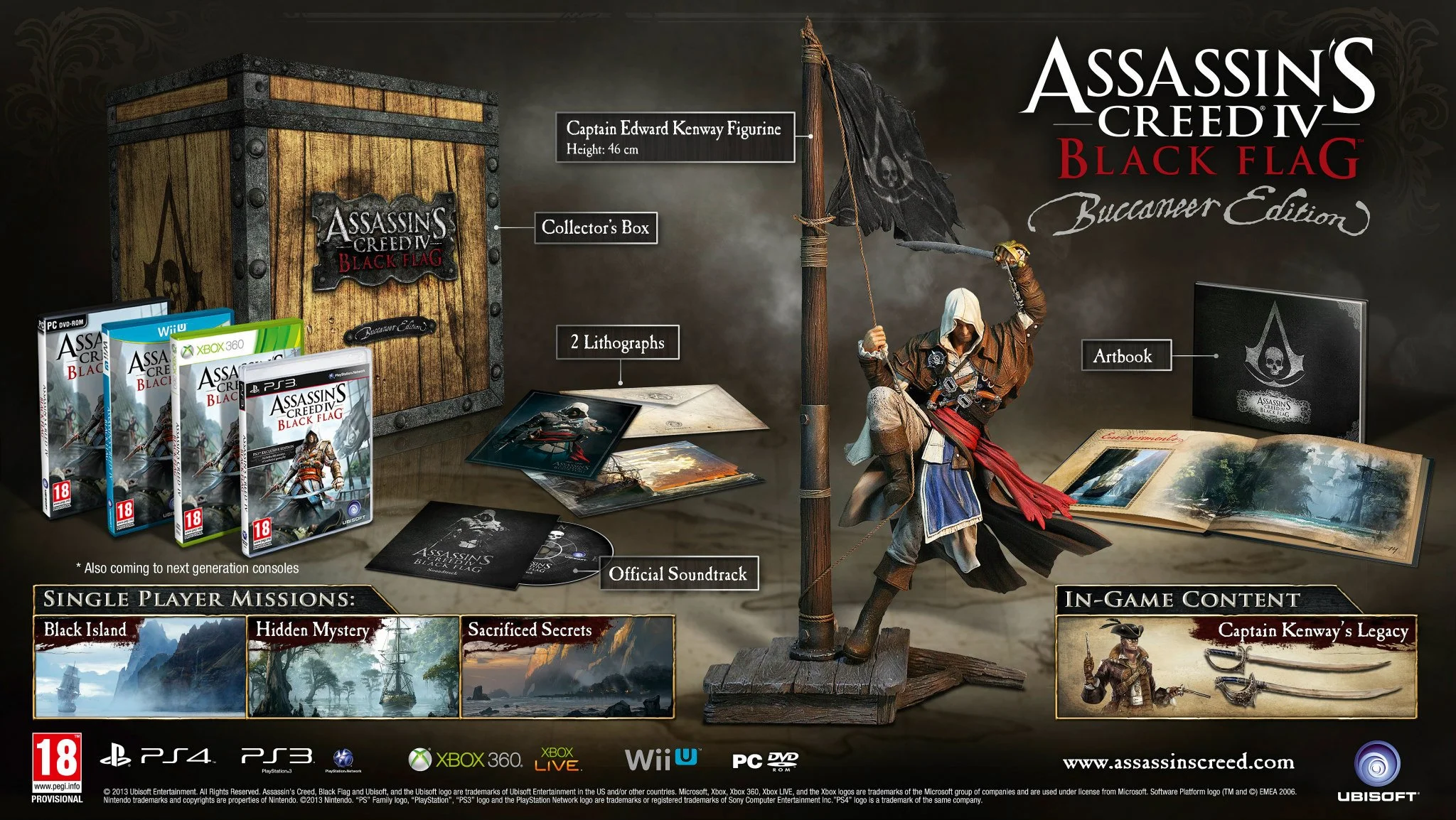 Having had the opportunity to revisit the Assassin's Creed Black Flag Collector's Edition, I must say, the package has only grown more remarkable over time. While the game itself is a well-known gem in the Assassin's Creed franchise, it's the accompanying collectable figure that truly steals the spotlight in this edition.
The large figure in question is the representation of the game's protagonist, Edward Kenway, a charismatic pirate and assassin in the golden age of piracy. This statue comes to life with an exceptional level of detail, standing tall on the helm of the Jackdaw, Edward's own ship. The intricate detailing, from Edward's individual facial features and battle-worn clothing, right down to the woodwork on the Jackdaw's helm, exhibit craftsmanship that's beyond admirable.
The figure is constructed from a high-quality, sturdy material, ensuring it's not only visually captivating but also durable. Despite the years, the figure's paint job has preserved its quality and luster. Edward Kenway, in his Assassin's robes, still exhibits the same vibrant colors that made the figure a standout at the original time of release.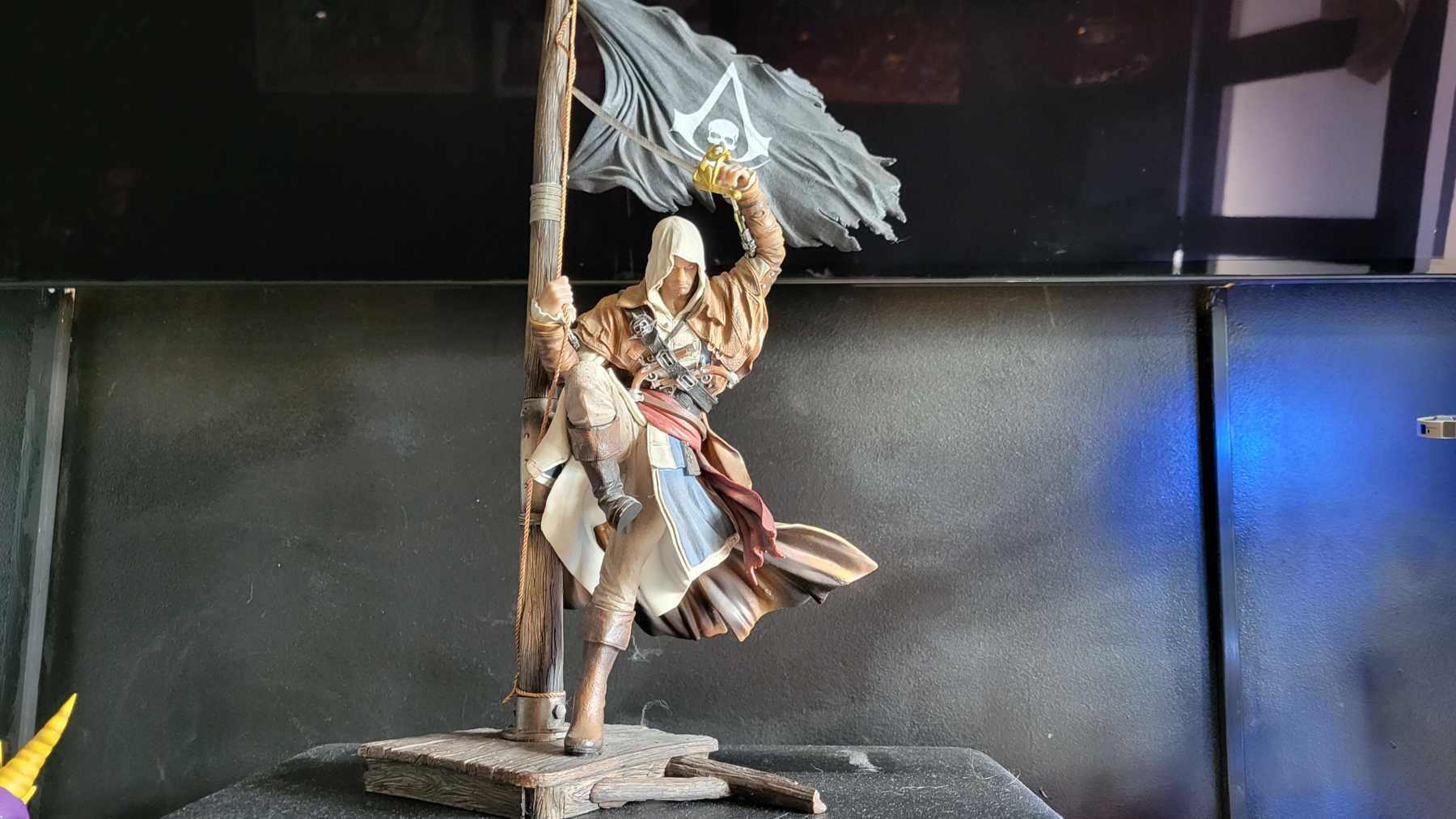 The figure's scale and proportions are well-executed, with a substantial size that's sure to make it a centrepiece in any collector's display. At the same time, it's not excessively large, maintaining a balanced size that doesn't overpower its surroundings.
Notably, the figure has a high degree of accuracy to the in-game character. It's evident that a lot of research went into the design of this piece, as it accurately depicts Edward Kenway in all his pirate assassin glory. It not only serves as a great collector's item but also as a constant reminder of the immersive world of Assassin's Creed Black Flag.
Coming to the packaging, the Collector's Edition box art itself is a collectable. It's sturdy, beautifully designed, and provides a glimpse into the world of the game. It's practical as well, providing suitable protection for the figure.
THE VERDICT
The Assassin's Creed Black Flag Collector's Edition with the large figure is an impressive package. It stands as a testament to the game's impact on popular culture and a must-have for any Assassin's Creed fan or collector.