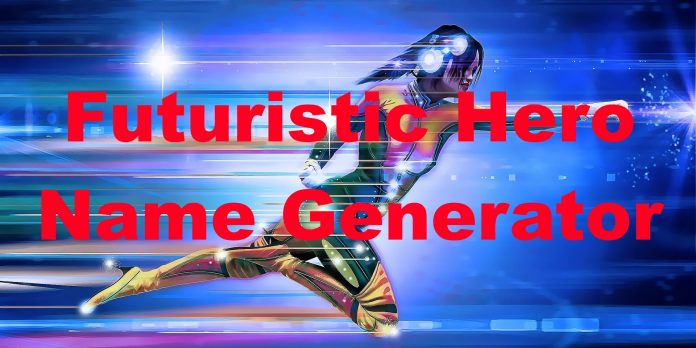 A good story should have a hero of some kind. Be it a regular person who stands up against an insurmountable foe or the more traditional superhero who was born to be this way. This tool is a futuristic hero name generator that will suggest names for heroes and superheroes in a futuristic setting.
To start getting some name suggestions, click on the button below. You can use the gender drop down to filter between male and female name ideas for heroes. The names are all based around a futuristic, space style theme that would suit an advanced civilization that feels very distant and far away from the lifestyle and civilization we have on earth.
Gender:
What Sort of Future Setting Does This Name Generator Work For?
When coming up with the name ideas for this futuristic hero name generator, I was gearing this toward a highly advanced future. A future that is similar to that we have seen in TV shows like Altered Carbon. A cyberpunk style setting would also fit this well. A darker future where we have flying cars, crazy advanced technology and people wear a weird style of clothing.
These name suggestions could, of course, be used for absolutely anything and hopefully, the suggestions work with what you are looking to find. If you have any feedback, please feel free to share it in the comments below.
Futuristic Superhero Name Generator
Lots of the more traditional heroes and superheroes have names that end in man or woman and the rest of the name will in some way describe their abilities. Spiderman for example. This Futuristic Hero name generator will give you lots of more original name ideas that fit well in a sci-fi future in an advanced society. There are actual first names and surnames that both follow the same naming convention.
For those who were able to find something awesome, share it in the comments to let us know. If you have some ideas that could help improve this futuristic superhero name generator, please post this in the comments too. Some of your ideas may even help other people.
Best Futuristic Hero Name Ideas
If you are looking to get some great hero name ideas for a book, story or even as a character for a video game or online profile, then check out the tool above. It will give you lots of great suggestions. Hero names for boys and hero names for girls. Simply change the value in the dropdown box to get different name ideas for other genders.