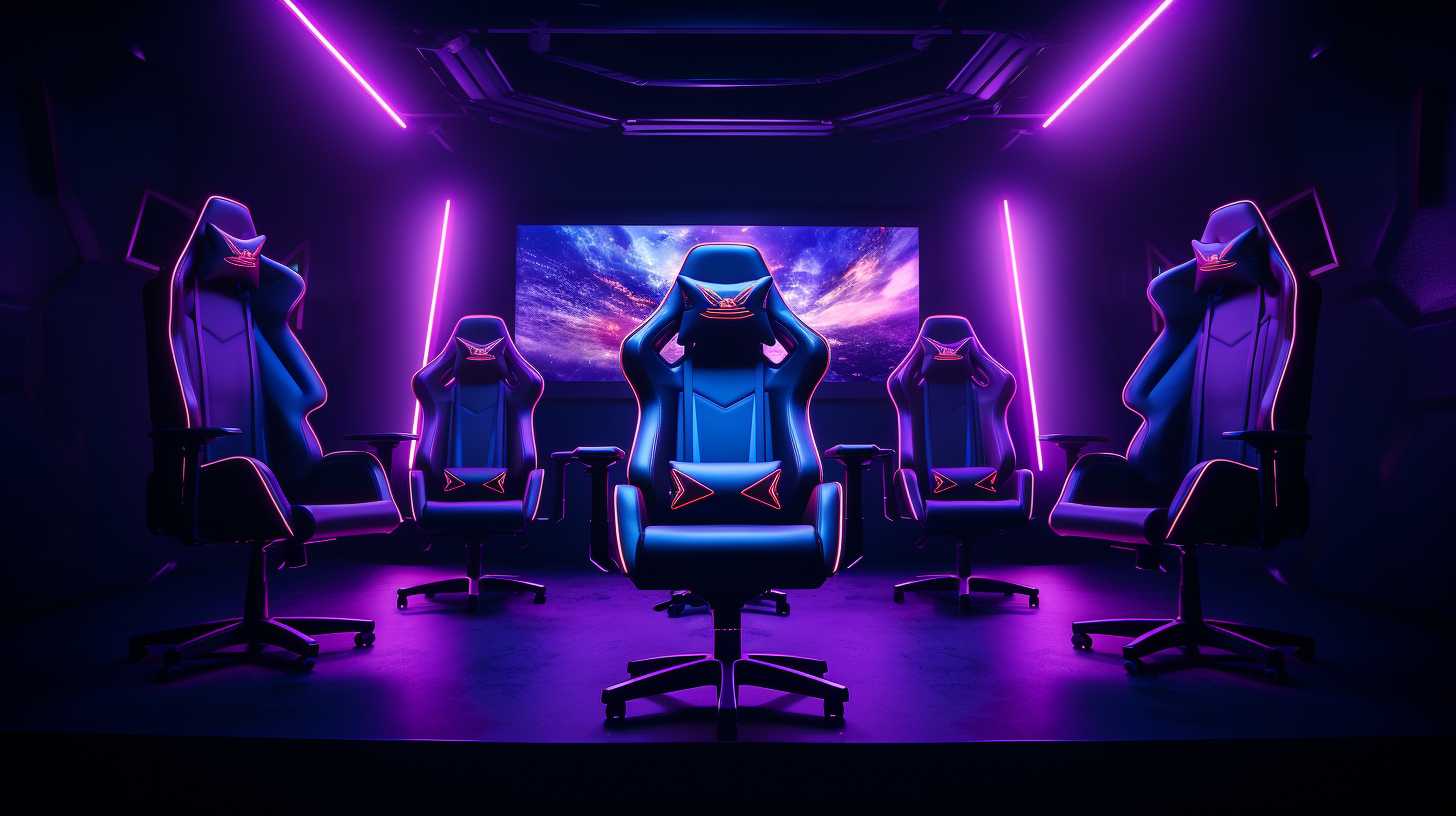 Are you in the market for a new gaming chair but don't know where to start? With so many options available, choosing the perfect gaming chair can be an overwhelming experience. Fear not! In this buyer's guide, we'll take you through the essential factors to consider when selecting the ideal gaming chair.
Comfort
Comfort should be your top priority when choosing a gaming chair. After all, you'll be spending hours in your chair, so it needs to be supportive and comfortable. Look for chairs with adjustable features such as lumbar support, armrests, and headrests. Additionally, consider the size and shape of the chair to ensure a comfortable fit for your body type.
It is always best to find a place where you can try before you buy. Some gaming chairs can be quite expensive. While the premium chairs are guaranteed to be more comfortable, it is still nice to try them out first. A comfortable chair for one person may not be comfortable for another.
Material and Durability
Gaming chairs come in a variety of materials such as leather, faux leather, mesh, and fabric. Select a material that complements your style and is easy to clean and maintain. Additionally, ensure the chair has sturdy construction and can support your weight without wear and tear.
Consider any external friction the chair is likely to be subject to. If you have a narrow desk, the chair may rub off your desk a lot. If so, you may want to look for more durable material and find a chair that is constructed better.
Style
Gaming chairs come in diverse styles, ranging from racing-style designs to minimalistic options. Choose a chair that suits your preferences and gaming setup. Additionally, opt for a chair with customizable color options to make it a personalized and stylish addition to your space. Chairs that are pleasing on the eyes are great and will definitely influence your buying habits but keep in mind that some chairs can be all flash and no substance. Comfort and ergonomic support come before anything ese.
Functionality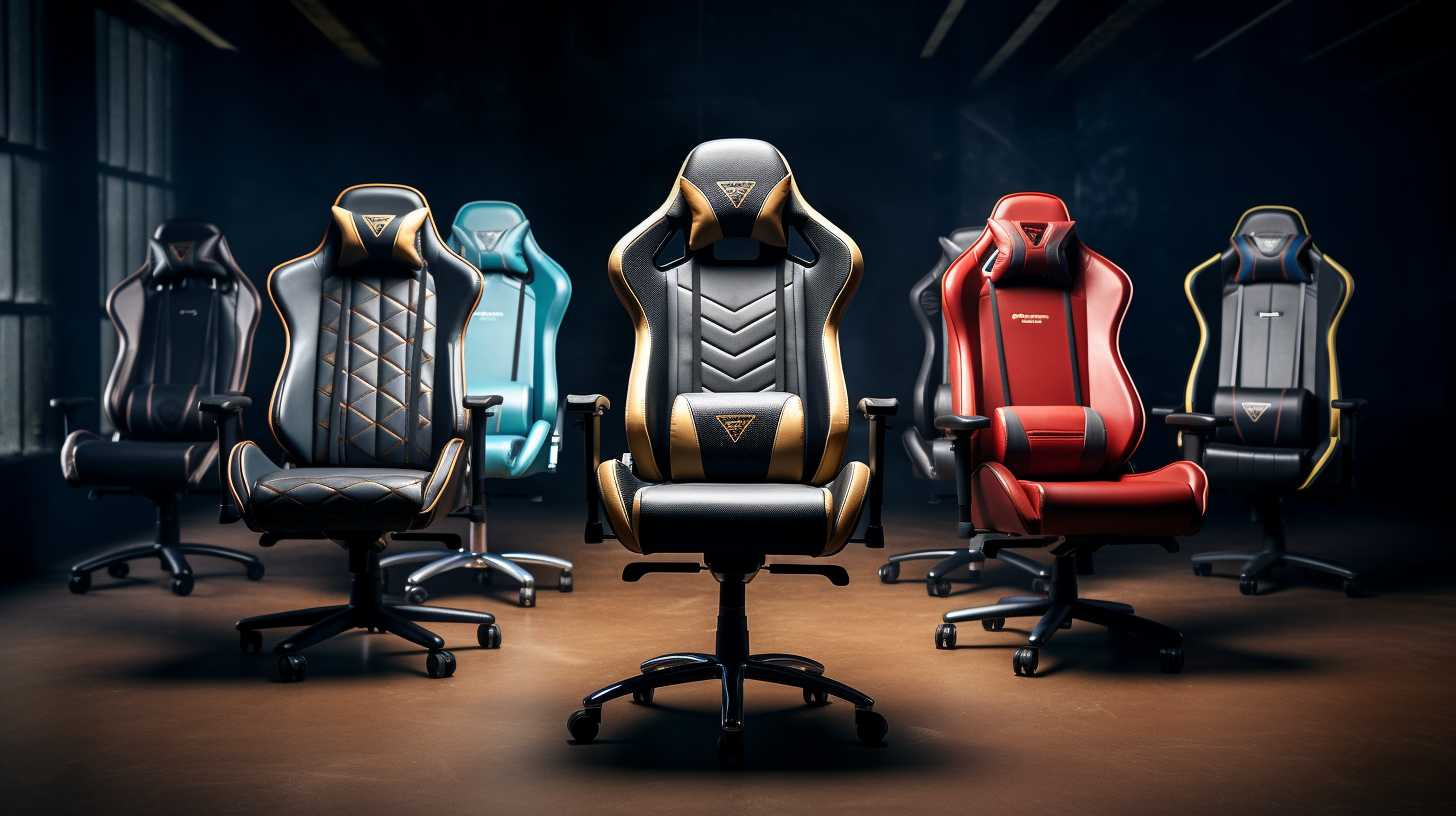 A gaming chair's functionality can make or break your gaming experience. Look for chairs with features such as reclining and tilting mechanisms that allow you to adjust the chair to your preferred position. Additionally, consider chairs with built-in surround sound, Bluetooth connectivity, and other features that enhance your gaming experience.
When it comes to setting up your gaming chair, being able to adjust more than just the height is important. The flashy aspects of a chair like Bluetooth and speakers may be cool but never focus on these things ad the cost of adjustability. A default setting for a chair may work for many but depending on your height, build and weight, you may not feel comfortable with the default setting. Being able to adjust the chair is really important.
Price
Gaming chairs come at different price points. Determine your budget and explore options that fit within your financial limits while still offering the necessary features and functionalities. The thing with gaming chairs, is the price is often relative to ergonomic design. Much like how spending money on a good mattress to sleep on is an investment worth making, if you spend a lot of time gaming, buying a comfortable gaming chair is essential. This may mean a higher price but it is most definitely something you should consider. Skimping out on a gaming chair will cost you in the long run. Durability alone is something you will pay for.
Conclusion
Choosing the perfect gaming chair doesn't have to be a daunting task. Consider the key factors mentioned in this buyer's guide, including comfort, material and durability, style, functionality, and price, to make a well-informed decision. Additionally, pay attention to your unique needs and preferences as a gamer. Whether you're a casual or a professional gamer, finding the right chair can significantly impact your gaming performance and experience.
We hope this guide helps you choose the perfect gaming chair. Please don't hesitate to share your thoughts and feedback in the comments section below. Happy gaming!