LOCATION POSTS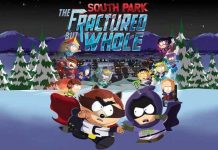 When you visit the interrogation room you will find that it is covered with weird pictures of clowns. Speak with the man here and he will introduce himself and give you a quest to find 8 posters of him that...
Hestu has gone missing from the location I found him first. I have more seeds I need to give him. Where can I find him again?
I have a quest in the safehouse to find Annes wedding ring. The safehouse isn't very big, where can I find the missing wedding ring?