The quest objective for clues and riddles has me looking for a druid on a lake near the crossing of the cearrwell and great Ouse rivers. Where is this?
The lake is quite easy to find when you locate both of the rivers that this riddle mentions. The image below will show you the exact location on the map where you can find the druids house.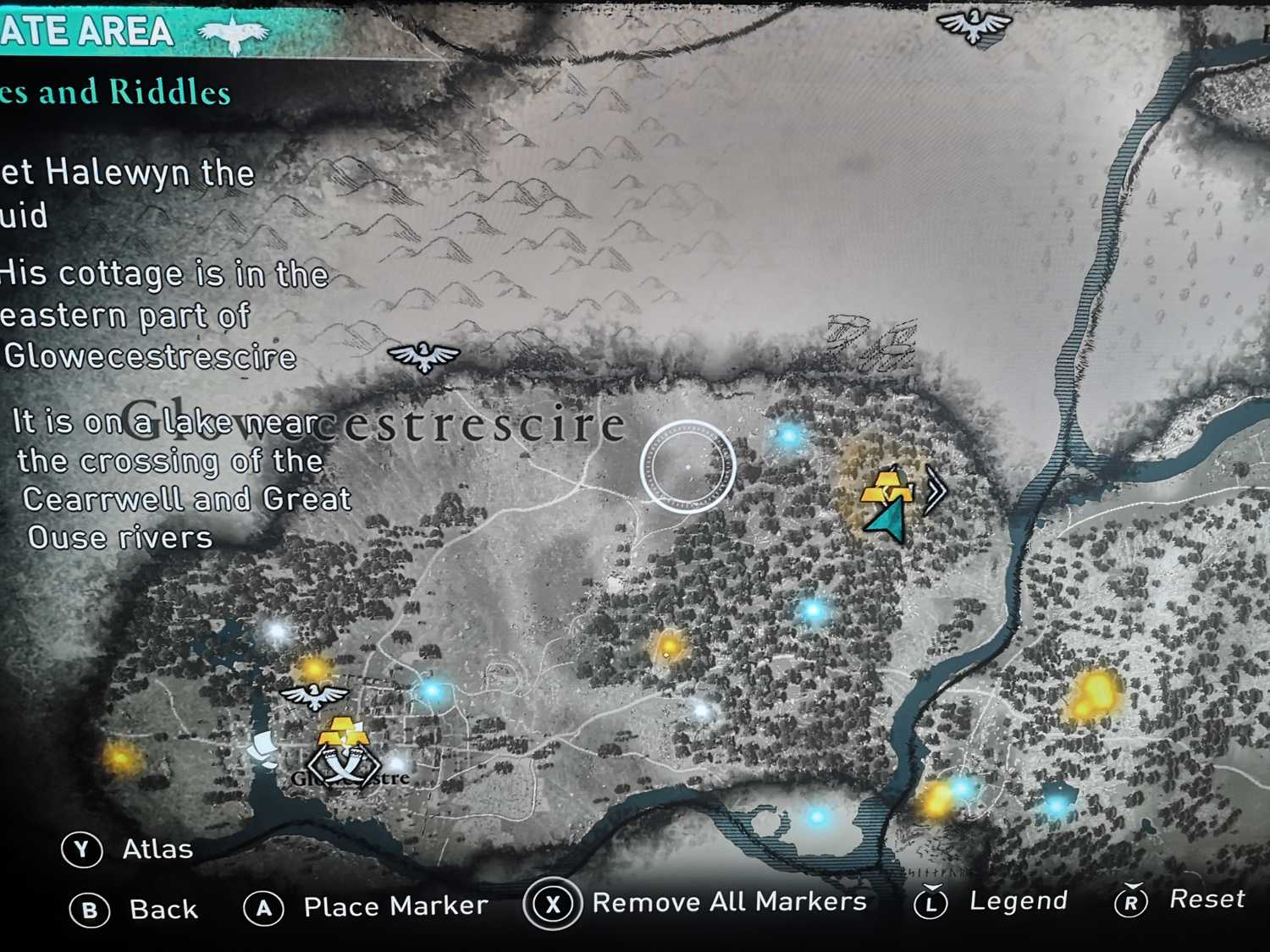 ASSASSIN'S CREED VALHALLA QUESTIONS
RELATED QUESTIONS
[ASTRONEER]
- When returning to a planet, how do you know the last location you landed where you setup a base?
View Answer
[Fallout 76]
- The Strength in Numbers quest in Fllout 76 seems to have glitched for me. Listening to the radio signal doesnt seem to work properly
View Answer
[Fallout 76]
- I am stuck on the top floor for the motherlode quest. The terminal isnt doing anything when I interact with it even though the quest icon is pointing at it in fallout 76.
View Answer