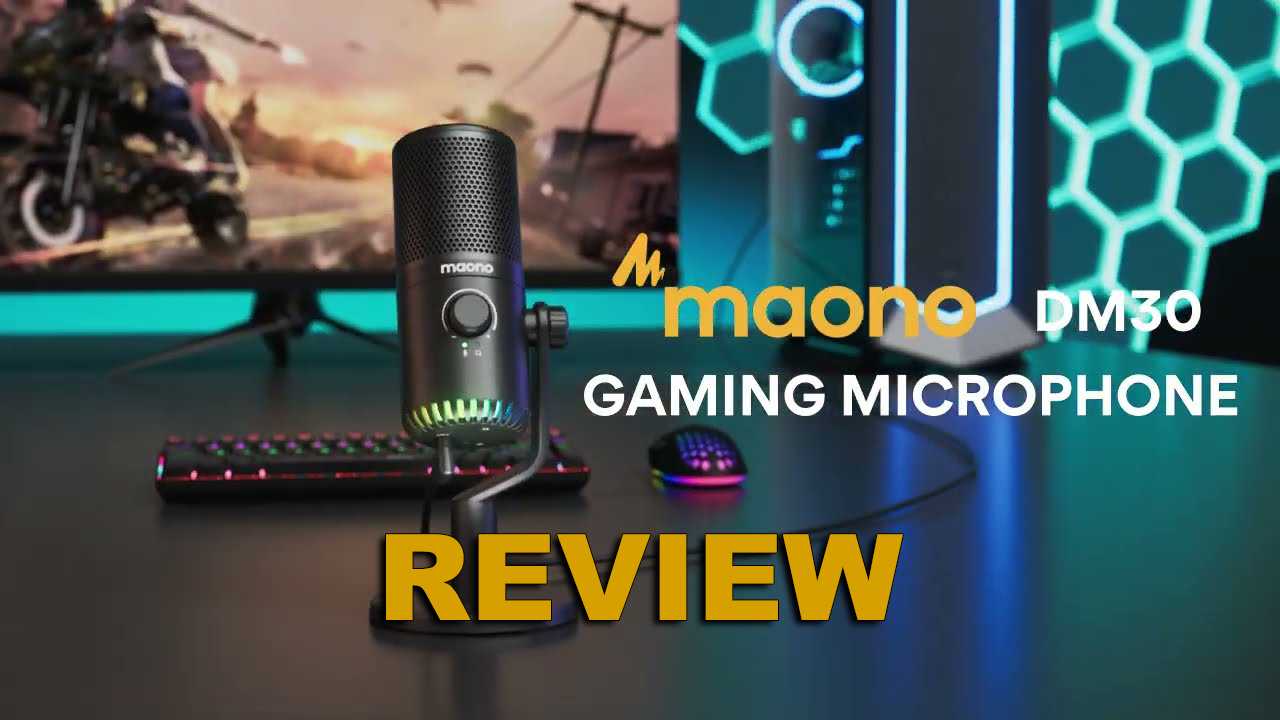 Microphones for streaming come in all shapes and sizes. Depending on your circumstances, you may be looking for a standard headset with a microphone or you may want a standalone mic. For those wanting a nice standalone mic that balances audio quality with price, Maono's DM 30 is a microphone well worth considering.
The Maono DM 30 is an attractive condenser microphone that can be used as a standalone microphone that sits on your desk or can also be mounted to a boom to give you better accessibility when streaming.
The mic is quite attractive on the outside with a clean finish with minimal inputs. The underneath of the mic supports a rainbow LED effect which can be toggled and controlled through a button at the bottom of the mic. This allows you to cycle between solid colours, and rainbow or turn the LEDs off if they are distracting.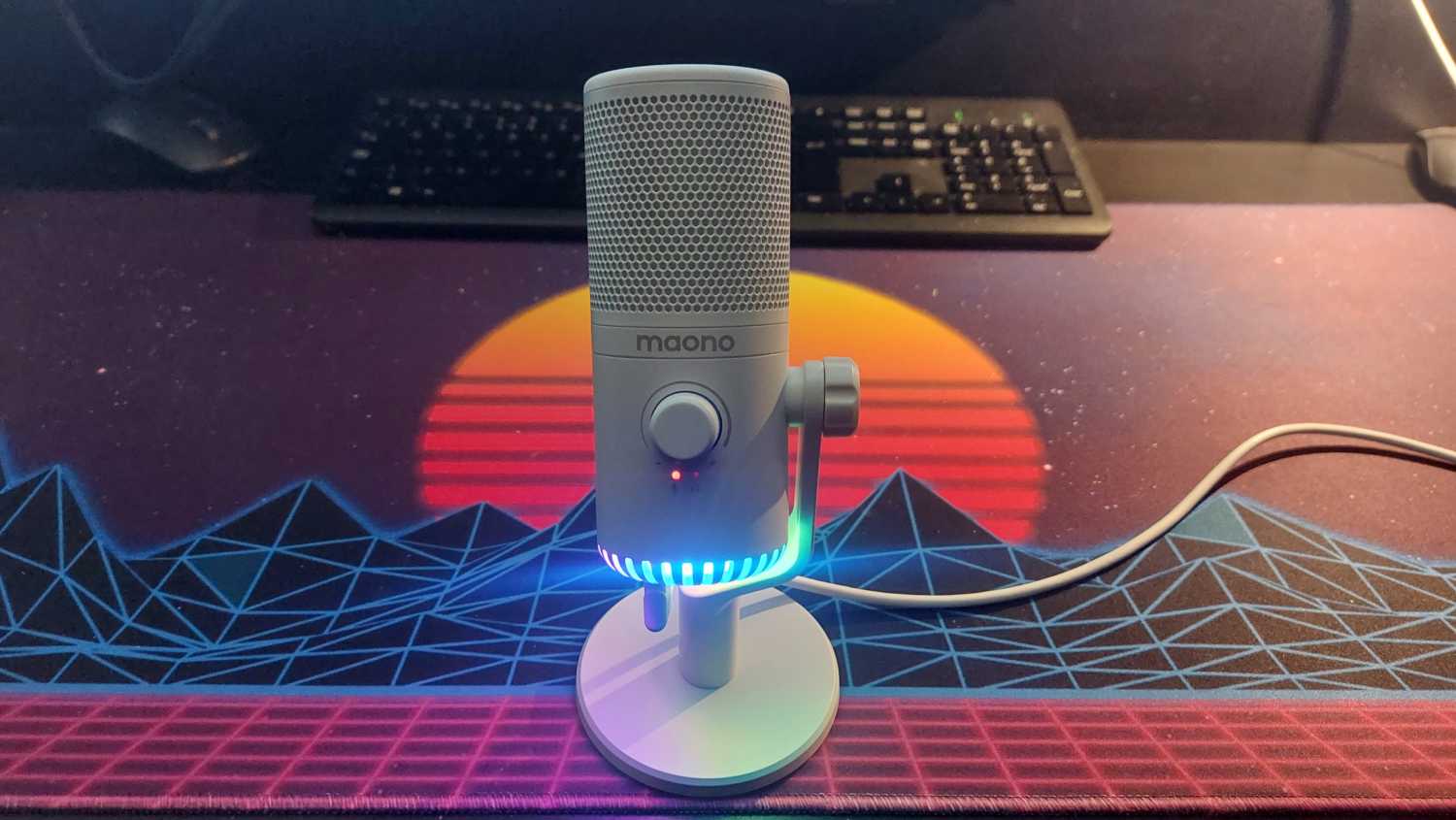 The single knob in the centre of the mic is your only source of control for audio input and output. Two LEDs on the front will signal whether the knob is currently in control of the mic volume or headset, should you choose to connect your headphones to the 3.5mm connection at the bottom of the mic.
The clean, minimal input is quite attractive but unfortunately, it is not entirely effective in giving you control over your voice input. There is a system of single and double flashes on the status LED to let you know the current level the volume is at. This is not very useful if you are trying to stream and quickly adjust on the fly.
For audio volume, it is fine as you get immediate feedback in your ears as to the volume level but for mic volume, it is difficult to use this as a way of controlling the input. A series of lights to let you know what level the volume is at is needed as the flashing LED system is just not effective. It is impossible to know what level you are at unless you are at 0%, 50% or 100%. It is not an issue if you have audio recording equipment to get feedback from but it does make it a requirement.
If you are using this microphone on Windows or Mac, you will have access to an application that allows you to easily configure volume levels as well as applying compression, volume limits and some other nice tone settings. This is a favourable option and makes using this microphone incredibly easy and makes lots of advanced EQ options accessible with a single click.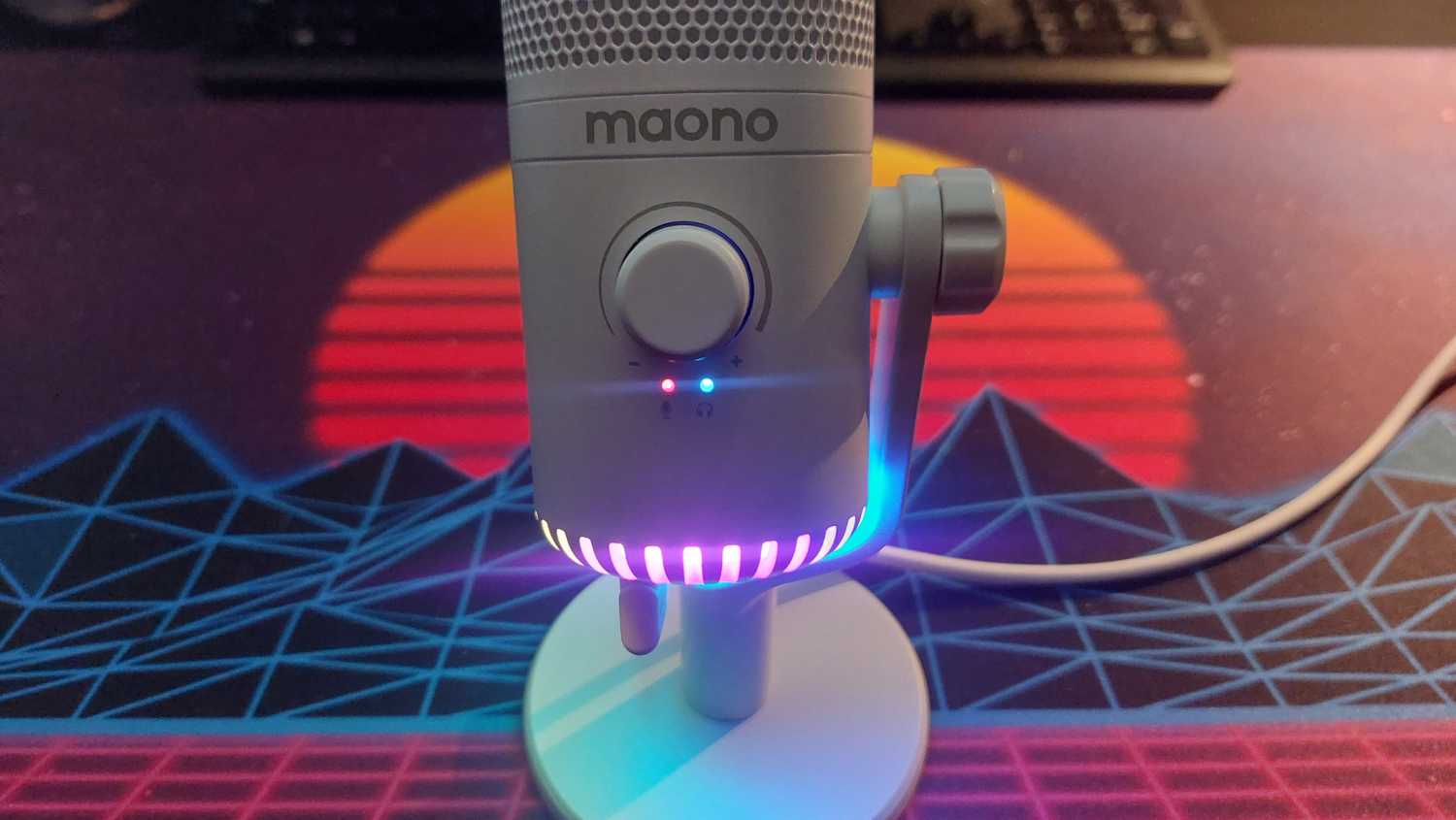 You can add all the LEDs and fancy features you like to a microphone but at the end of the day, all that matters is the quality of the audio. The Maono DM 30 does not fall short in this area, especially when you consider the price of the product.
For the price of around $50, you are going to get a mic that will easily give you everything you need for streaming and recording podcasts. The audio quality is clear and can clearly pick up audio in very quiet settings.
In addition to the clear quality of the audio, setup is a complete breeze. A simple plug and play system allows the mic to work with a huge number of devices and operating systems. I tested this mic out using Windows, Android and the PS5. The DM 30 worked perfectly with all of these devices with no messy setup. You simply plug it in and it will work for you right away on any device. For anyone looking for a high-quality mic without having to spend $200-300, your money will be well invested with the Maono DM 30.
THE VERDICT
The Maono DM 30 is an attractive microphone that delivers clear audio at a very affordable price. The plug and play setup means this mic is very simple to setup and has compatibility with platforms like PS5 and Android. The DM 30 offers great value for money that is a perfect microphone to use for streaming or recording podcasts.