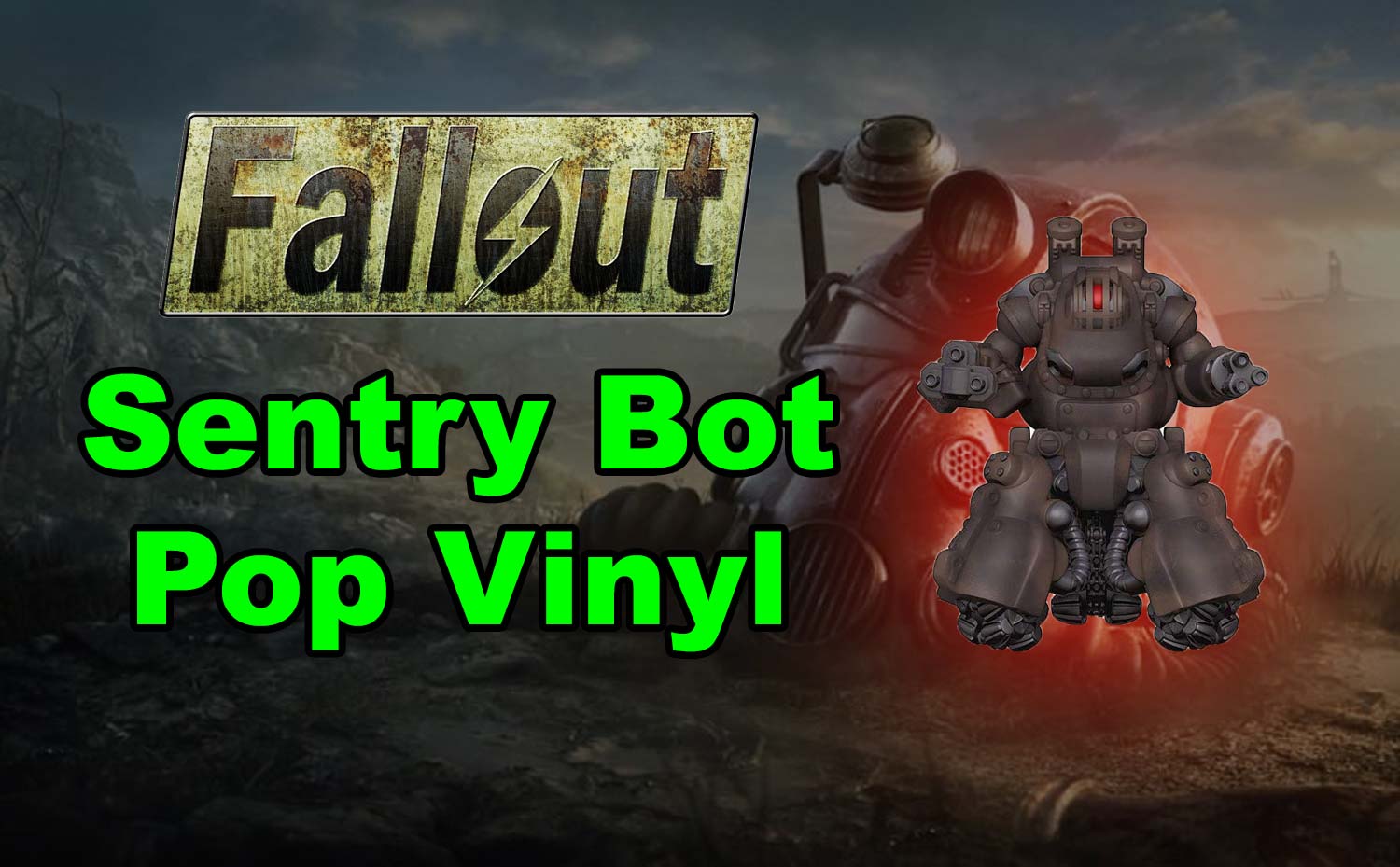 The sentry bot in the Fallout franchise became one of the most formidable enemies when it was redesigned in Fallout 4. It seems fitting that the Funko Pop version of this iconic robot would be a larger six-inch figure instead of the standard, smaller model.
The Funko Pop Sentry Bot from Fallout is a rare pop figure that doesn't look like a pop. The signature big head and giant black eyes are gone and instead, you have a proportionately accurate figure that looks pretty damn cool!
This is without a doubt one of the nicest Funko Pop figures. The size is of course the best part, being considerably larger than the size of the average pop, which you can see in the image below next to the Power Armor soldier pop. The striking size is a good representation of how large they are in the more recent fallout games.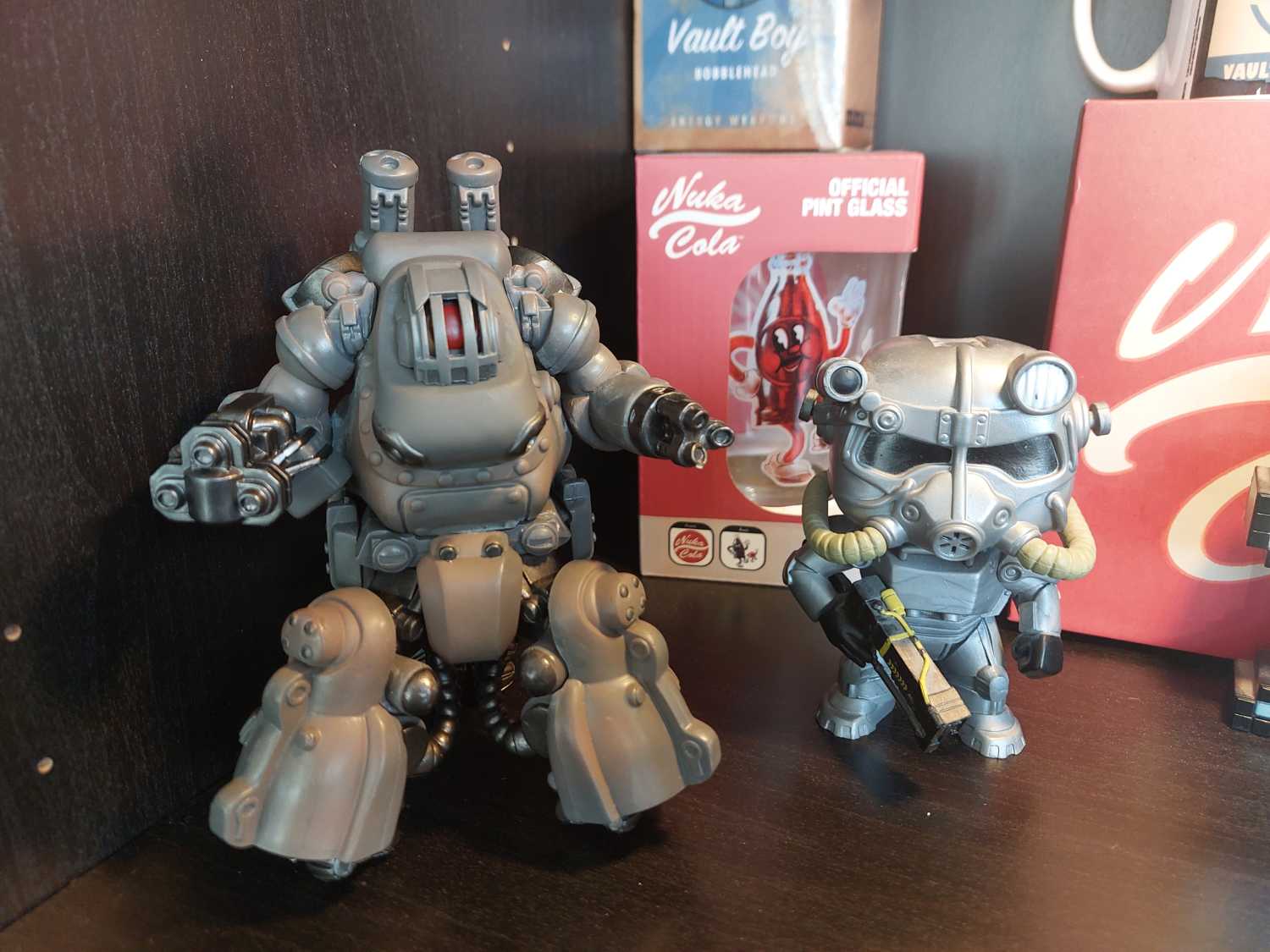 A large head and big eyes are signatures of Funko Pop figures. You will notice this is absent from this figure. Personally, I find this to be a really attractive aspect of this figure. There is one large red eye behind the head shield is the only signature pop part of this figure. This may not be exactly like the in-game figure, but since it is hidden behind the helmet grill, it is hard to really see the difference. If anything, it actually recreates the red glow that the in-game models use.
The paintwork is quite nice on this figure. There are lots of areas of wear and tear. Rusted elements and some scratched paint to give the impression that the bot has spent some time in action.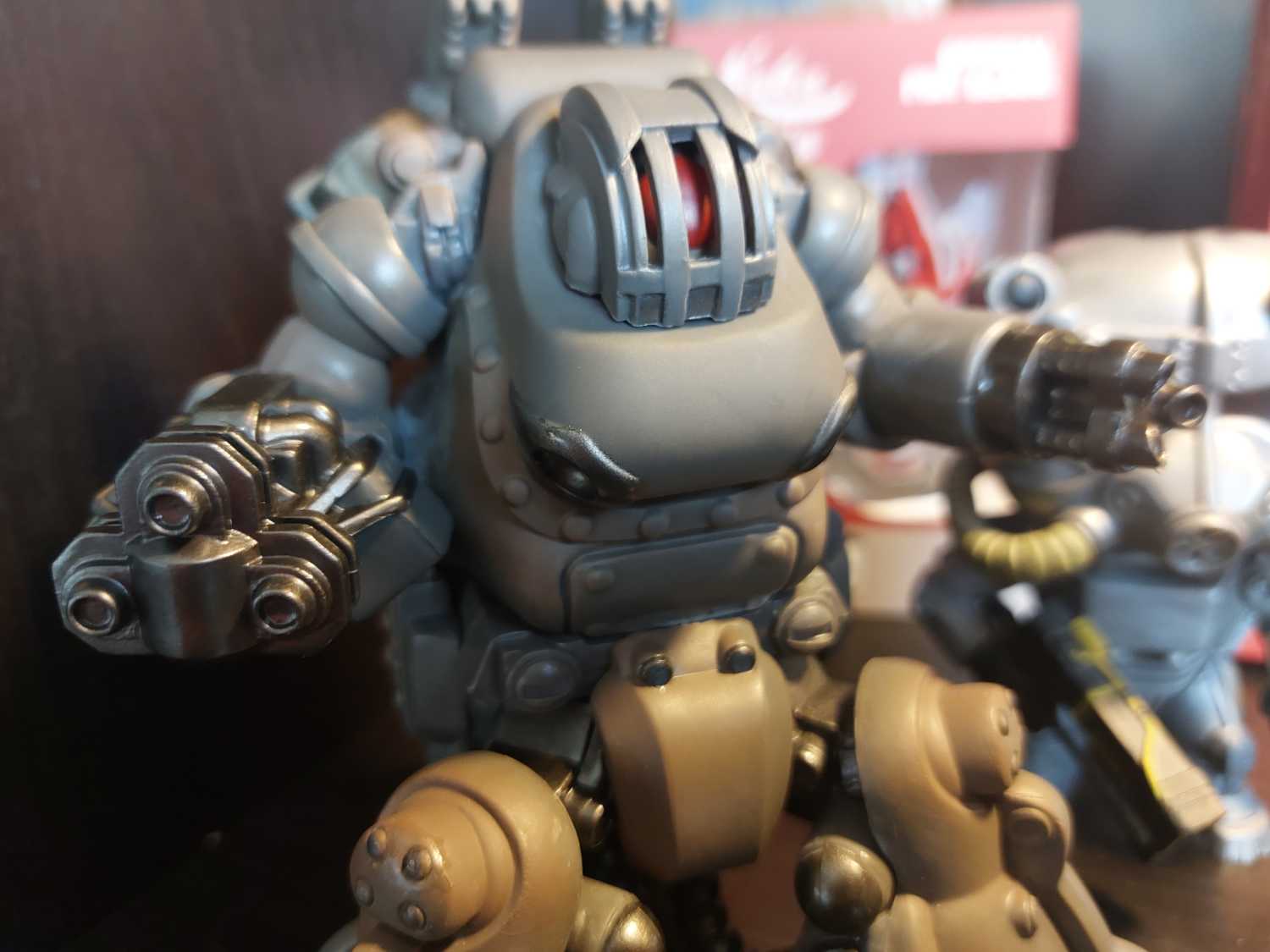 There is only one real complaint I have is that it arrived broken! The back leg had snapped off, which is a shame but fortunately, the material is quite rough inside. This allowed me to glue it back together very easily.
The broken leg drew a lot of attention to the legs of the model in general which are surprisingly detailed. You can see the detail of the chains and gears that allow the robot to move its legs and wheels to travel. Smaller details like this are often absent from Pop Vinyls. The unusual, non-Funko style and lots of nice detail make this stand out from the collection for all of the right reasons.
THE VERDICT
The Fallout sentry bot Pop Vinyl figure is one of the nicest pops I have seen and is a really nice addition to the collection of Fallout merch. Plenty of detail for Pop standards, no giant head and big eyes and some clean paint work make this well worth the money.