Who doesn't love a good poll?! The spelling of the word poll was quite critical in that previous statement. Polls are a great way to gather the opinions of many people all in one quick easy way. They are also a lot of fun, when the right questions are being asked of course. When it comes to video games, there are endless questions that could be asked. This is why gaming polls have been setup.
A list of all of the gaming polls can be found in the list below. If you have a great idea for one, then you are free to create your own poll. Once it is live, share it around and see what others have to say on the topic. All polls will need moderated before going live.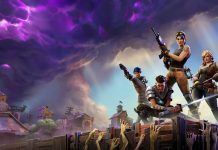 Fortnite has been the kingpin of the battle royale genre and has also managed to completely dominate the streaming community too. Everyone looking to tap into that vast viewership. While it may still retain the title of the most popular battle royale game, its overall popularity within the gaming community has begun to take a hit. The latest update for Minecraft, the Village and Pillage update has remind everyone how great a game Minecraft is. Lots of people got caught up in the Fortnite hype and jumped all over it. Now that the dust has settled, it seems like a huge number of people are returning back to the world of Minecraft. There have been many ideas and opinions as to the cause of people losing interest in Fortnite. The developer have continued to add new outfits and have been doing a great job updating the maps for each new season. It hasn't been enough to keep everyone happy it seems. For those looking for something new, what has been your reason for leaving Fortnite and looking for a new game to play. If you are still a huge Fortnite fan and think it is the best, what are your opinions on people going back to play Minecraft?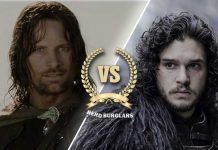 This one Isn't fair is it? It's like asking someone to pick their favourite child. Back when The Lord of the Rings was in its prime, Aragorn was the coolest fucker we ever saw. Remember the scene where he bowed down to the hobbits after he was crowned the king? Brought a tear to my eye. Jon Snow is very much the Aragorn of Game of Thrones and depending on how the final season plays out, he may well become the king too?! Check out the
who will claim the Iron Throne poll
to have your say there. Jon Snow and Aragorn possess a lot of the same qualities and traits. At the beginning of both stories Jon and Aragorn were both technically heir to the throne in their respective worlds. They are both skilled and brave warriors who seem to have a good heart and want what is best for humanity. This poll may not be one that is as easy to vote on. The only thing we can probably all agree on, is that this one is going to be a very hard decision to make. Deciding who will win in fight is difficult as there is an emotional attachment to both of these characters. One may be more skilled than the other, but who wants to see either of these guys lose? Share any comments and opinions you have below, would love to hear them.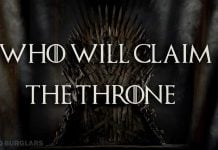 The end is almost upon us. It feels like yesterday that we started watching the first season yet at the same time, it feels like a lifetime that we have been waiting for the conclusion. The wait is almost over. In a few short weeks we will know who will claim the iron throne for real! There are many theories about who will actually claim it. There are a few obvious candidates based on their current power and standing when the last season finished off, but if we have learned anything about Game of Thrones, its that anything can happen. There are no rules anymore. For all we know, Jon and Daenerys could die! This is why we love the show afterall. Below is a poll that will contain a few possible candidates for the iron throne. It might feel like Tyrion is a bit of long shot, but like I Jon could die. This is the show we are dealing with. The likely outcome based on modern TV shows may not be the outcome we see here as Game of Thrones does not stick to the modern format. If you want to have your say on the topic before the series is over forever, scroll down to the poll below and cast your vote. In a few weeks time we will see whether the outcome of this poll ended up being the outcome of the show. If anyone has some theories, please leave them in the comments below, would love to hear them.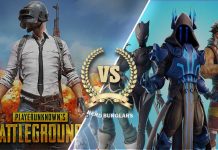 First there was Pubg and then there was Fortnite. Both games took the gaming community by storm by taking a brand new twist on the online shooter genre. Lots of new battle royale shooters have since come on the market but Fortnite and Pubg remain the two biggest games on the market. A battle royale game can take a lot of effort to stay at the top of your game, this makes it difficult for people to play more than one at a time. For those who have made the commitment to stick to one game, which game did you decide to go for?
Bioshock stands out in gaming history as having one of the most unique and unusual settings in a video game. No one dare copy the idea for fear of getting lost within the shadow of rapture. As a whole, the city of rapture is loaded to the brim with people and events that are strange and unusual. It's what made it such an incredible game after all. One of the most memorable things from the game are the Big Daddys.
In the original Bioshock there were two distinct Big Daddy models. The bouncer, which appeared on the games cover had a large drill and in battle would favor close range combat. The Rosie was a long range attacker and used a combination of grenades and the rivet gun to kick your ass. Visually, they are very easy to tell apart. The distinctions between the two make for a great comparison.
Edit: I know the Lancer Big Daddy from Minerva's Den was awesome, maybe the winner of this can go up against the lancer?