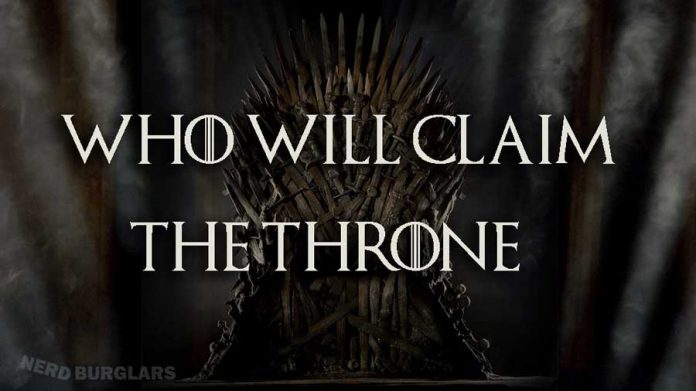 The end is almost upon us. It feels like yesterday that we started watching the first season yet at the same time, it feels like a lifetime that we have been waiting for the conclusion. The wait is almost over. In a few short weeks we will know who will claim the iron throne for real!
There are many theories about who will actually claim it. There are a few obvious candidates based on their current power and standing when the last season finished off, but if we have learned anything about Game of Thrones, its that anything can happen. There are no rules anymore. For all we know, Jon and Daenerys could die! This is why we love the show afterall.
Below is a poll that will contain a few possible candidates for the iron throne. It might feel like Tyrion is a bit of long shot, but like I Jon could die. This is the show we are dealing with. The likely outcome based on modern TV shows may not be the outcome we see here as Game of Thrones does not stick to the modern format.
If you want to have your say on the topic before the series is over forever, scroll down to the poll below and cast your vote. In a few weeks time we will see whether the outcome of this poll ended up being the outcome of the show. If anyone has some theories, please leave them in the comments below, would love to hear them.