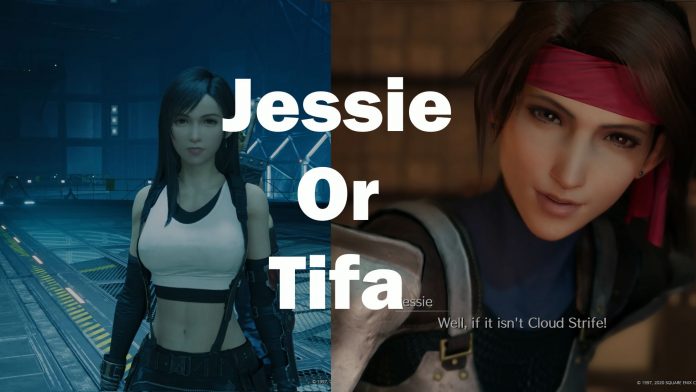 The Final Fantasy franchise has always been one that has tried to make some very realistic looking games. The realism of the characters is a bit of a different story. For the Final Fantasy VII remake, you will find you spend time with two characters who are interested in you. Who is better looking, Jessie or Tifa?
Final Fantasy VII has been a long time in the making. It is highly exciting to finally get to play it. The visual quality has been kept high as it was in Final Fantasy XV. Jessie is a character you meet at the start of the game. She doesn't take long to share that she thinks you are good looking and spends a lot of time flirting.
Tifa is someone you meet in the second chapter. While there isn't as much flirting going on, there is definitely an interest. Cloud has found himself in a bit of a love triangle. If you had to make the decision between the two, who would you pick, Jessie or Tifa?