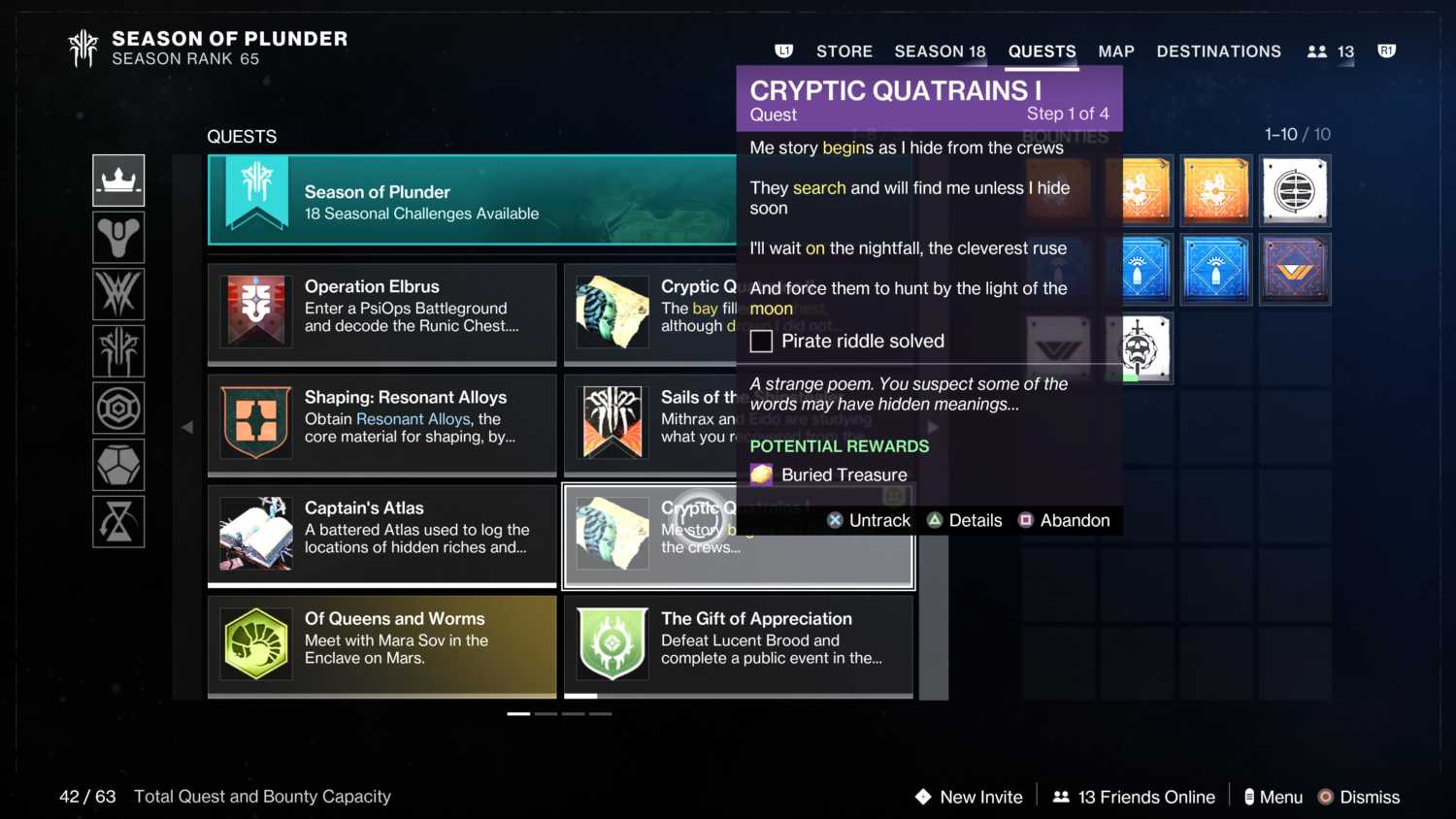 Cryptic Quatrains is a side quest in Destiny 2 that is part of the Season of Plunder. The quest will be presented as a riddle and does not give you a clear objective on what you need to do. You will have to solve all four steps of the riddle before you can complete the quest. This guide will show you how to complete each of the steps.
How To Get The Cryptic Quatrains 1 Quest
You will be able to get this quest from the Star Chart in the HELM. You will see it as a reward for leveling up. It can be easily identified as it looks like a message in a bottle. If you do not have it unlocked yet, start completing bounties and ketchcrash and expedition events associated with this season. Once you have earned enough XP, you will be able to collect the reward and start the quest.
Step 1: Go to The Moon
If you look at the quest description, the clue will become clear. "Begin Search On Moon". This is a key to solving the riddles going forward. There will be some highlighted text and this is the clue to tell you what to do.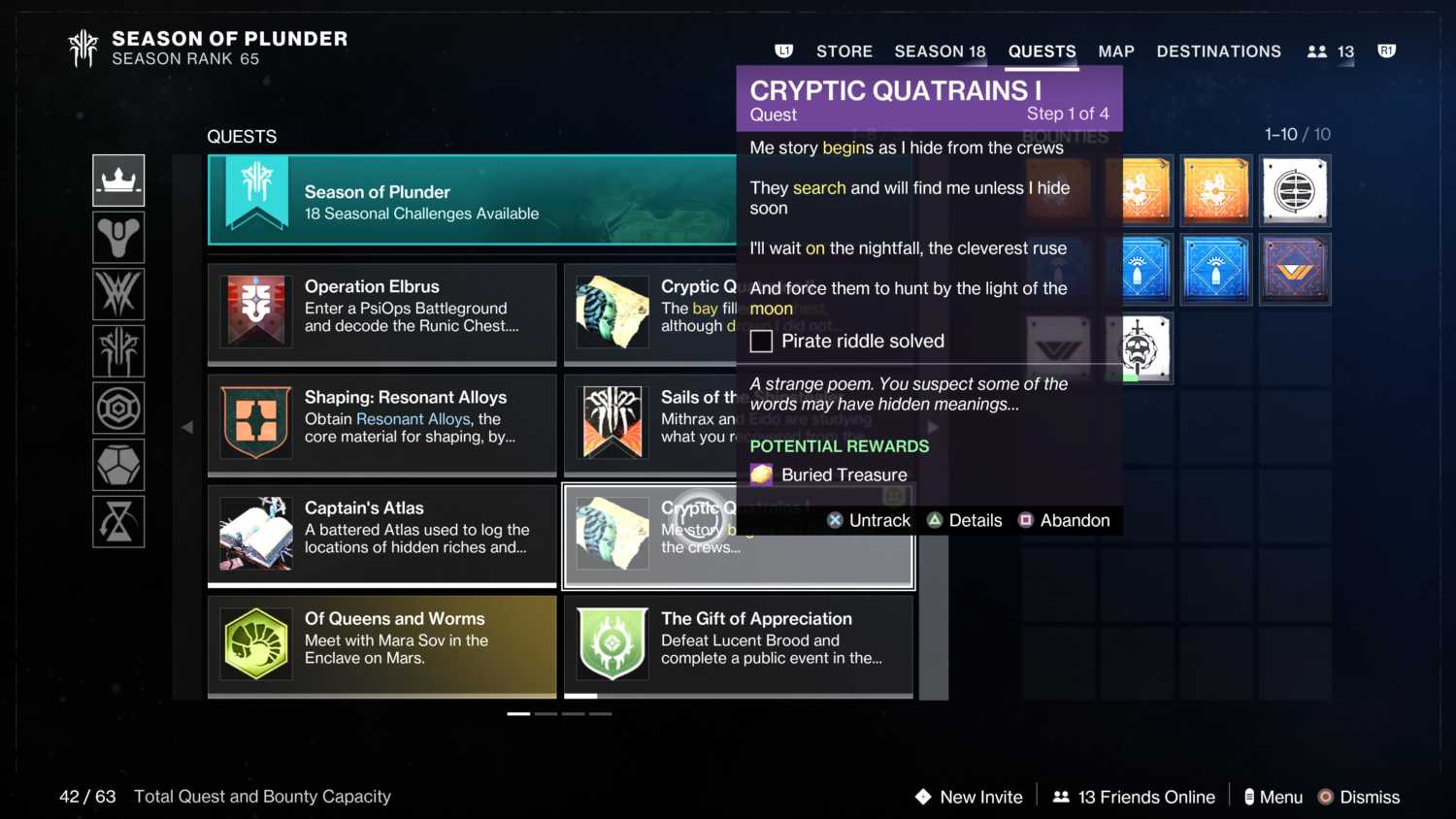 Travel to the moon and this objective will complete automatically and you will move onto the second step of the quest line.
Step 2: Complete K1 Revelation Lost Sector
The next quest clue will require you to complete the K1 revelation lost sector. This lost sector can be found on the moon. The map marker below will show you where to find it. Once you complete the lost sector by looting the chest at the end, you will move onto the next step of the quest.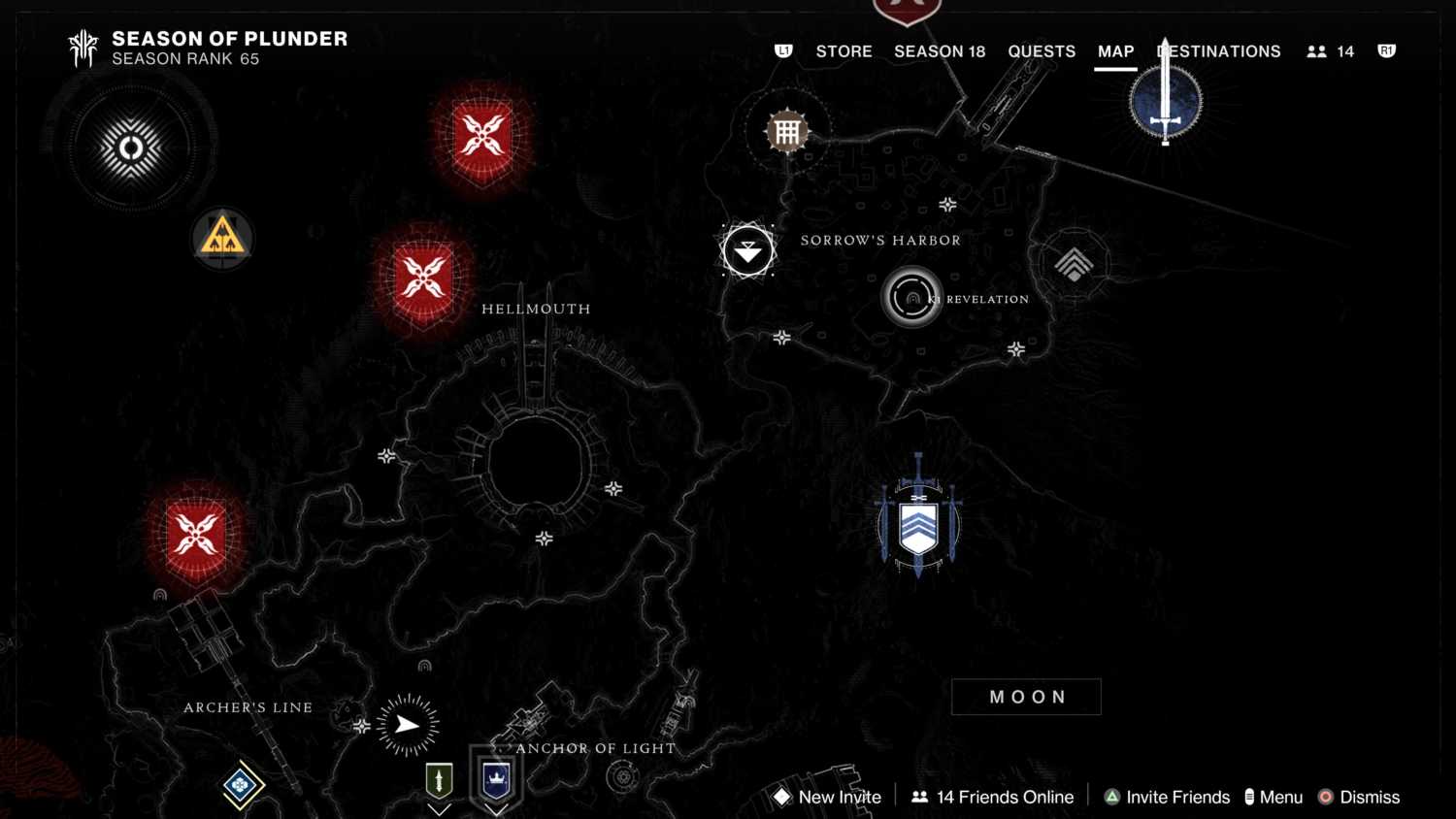 Step 3: Complete Fallen SABER strike
The Fallen SABER strike can be found on the cosmodrome. The icon is to the right side of the map. You can view this map and you will be able to select the strike and trigger it rather than having to try and randomly get it through standard matchmaking.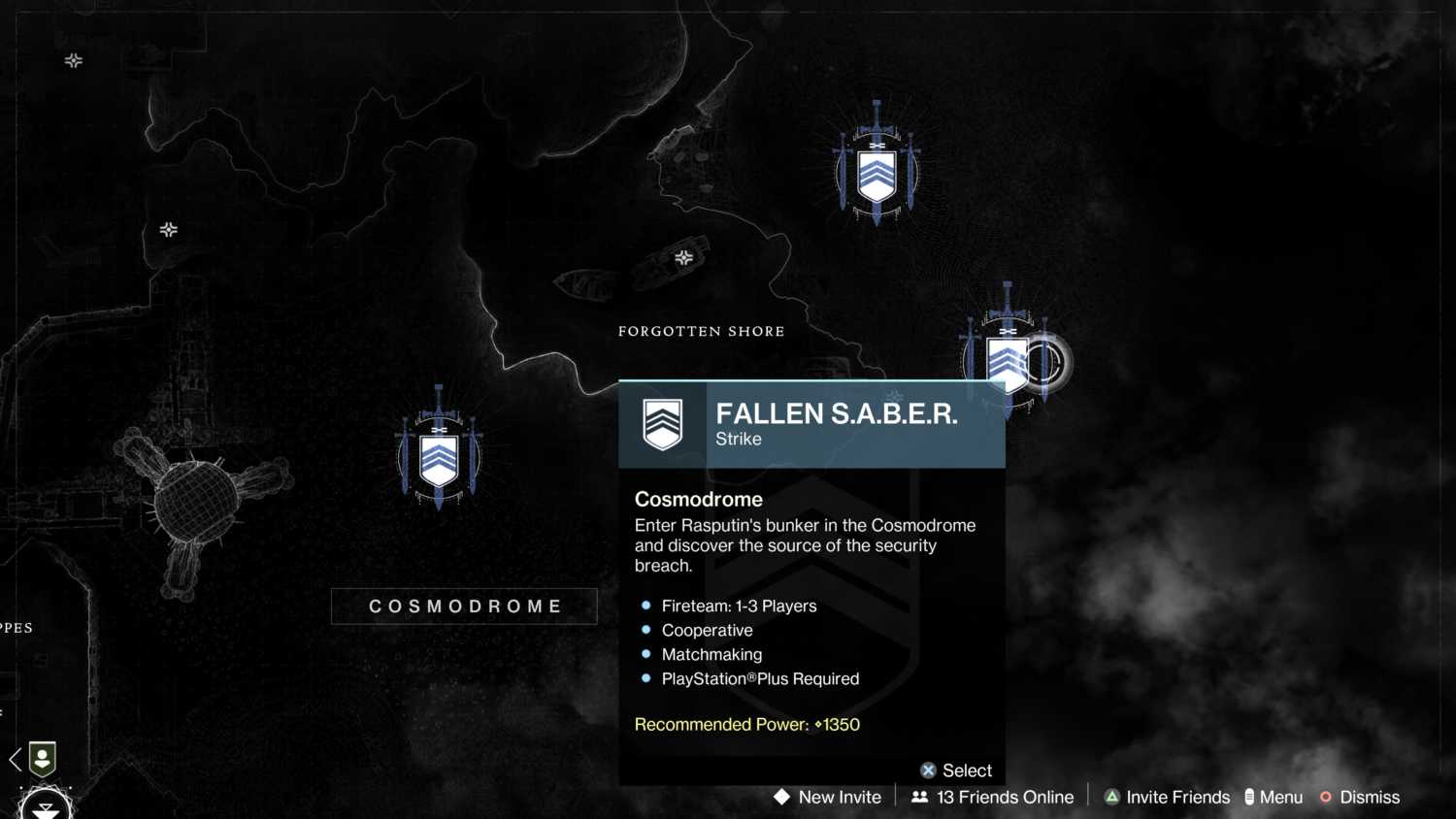 Step 4: Find the buried treasure On Europa.
The final step of this quest will require you to travel to Europa. In the upper corner of Eventide Ruins, you will find a bright green marker on the ground, similar to what you see at the end of expeditions. Dig on this location to find the buried treasure. The images below will show you where to find the treasure on the map and what it looks like.