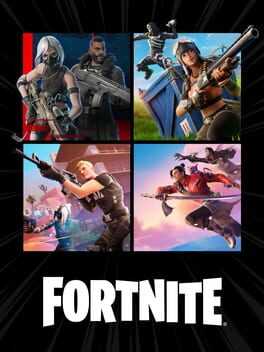 Before Fortnite became an international sensation with its Battle Royale game mode, it launched as a coop game with a mode known as Save the World. This was where four players could team up together to take on hordes of NPC enemies, completing objectives in the process in order to save the world from the impending doom that was incoming.
The mechanics of the game were very similar to that of the BR game mode. Players used melee and ranged weapons to take out enemies, items and other rare ingredients could be found in chests and constructing walls and buildings was a major element of what made this game mode work.
This game mode was not free to play when the game initially launched. This has had an impact on its popularity but there have also been many complaints about the repetition and difficulty of the game mode that have also likely influenced its popularity.
Since the games spike in popularity, Save the World has gotten several improvements and updates but it has fallen to the side as all of the focus is put toward the free to play mode.
Below you will find a collection of game guides for Fortnite. You can see the full collection of guides using the link below. If you have some useful knowledge you would like to share with others, feel free to submit a game guide and we will publish it here for you.
Stuck and need some help? Check out some of the questions the community have asked relating to this game. If none of these answer your problem or you want to get some tips when it comes to a particular level, feel free to submit a question of your own.