Fortnite Questions & Answers
Fortnite is the living, action building game from the developer formerly known as Epic MegaGames. You and your friends will lead a group of Heroes to reclaim and rebuild a homeland that has been left empty by mysterious darkness only known as "the Storm". Band together online to build extravagant forts, find or build insane weapons and traps and protect your towns from the strange monsters that emerge during the Storm. In an action experience from the only company smart enough to attach chainsaws to guns, get out there to push back the Storm and save the world. And don't forget to loot a...
This section is for frequently asked questions, help and tips. If you are looking for help relating to Fortnite, a list of questions that people have already asked can be found below.
ABOUT FORTNITE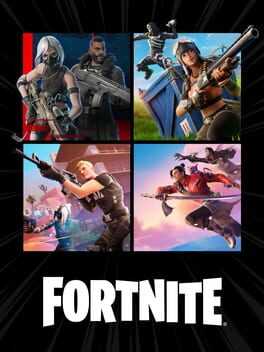 Before Fortnite became an international sensation with its Battle Royale game mode, it launched as a coop game with a mode known as Save the World. This was where four players could team up together to take on hordes of NPC enemies, completing objectives in the process in order to save the world from the impending doom that was incoming. The mechanics of the game were very similar to that…
Preparing To Download Fortnite Patch Really Slow To Complete
Every time there is a new patch for Fortnite on the PS4, it goes through this process where it is preparing to update. This takes around 15 minutes to complete and then the patches are usually around 200mb and download in a minute or so. Is there something wrong with my PS4 that it is […]