RELATED QUESIONS
Below you will find some related questions that people have asked related to this keyword.
View All Gaming Questions & Answers
RAID POSTS
How do you get a boat to cross the ocean to lambay abbey?
I can't get into the room for the quest objective bypass the lockdown at brother 3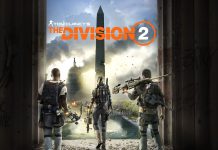 I played the shit out of Division 2 when I first got it. I never played the first game so it was all new to me and after quickly getting sick of the repetitiveness of Destiny 2, this game stuck...