RELATED QUESIONS
Below you will find some related questions that people have asked related to this keyword.
View All Gaming Questions & Answers
MUSIC POSTS
What is the name of the metal song playing in the afterlife bar with everything burns in the chorus?
What music discs do you need to play for Betty in the Juke box for the power of music in final fantasy vii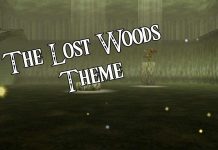 https://www.youtube.com/watch?v=DK6cSN_7lwk First new gaming cover song in quite a while. This is a cover of the Lost Woods theme (aka Saria's Song) from The Legend of Zelda: The Ocarina of Time. Credit to Jamie Lundy for his contribution on the...