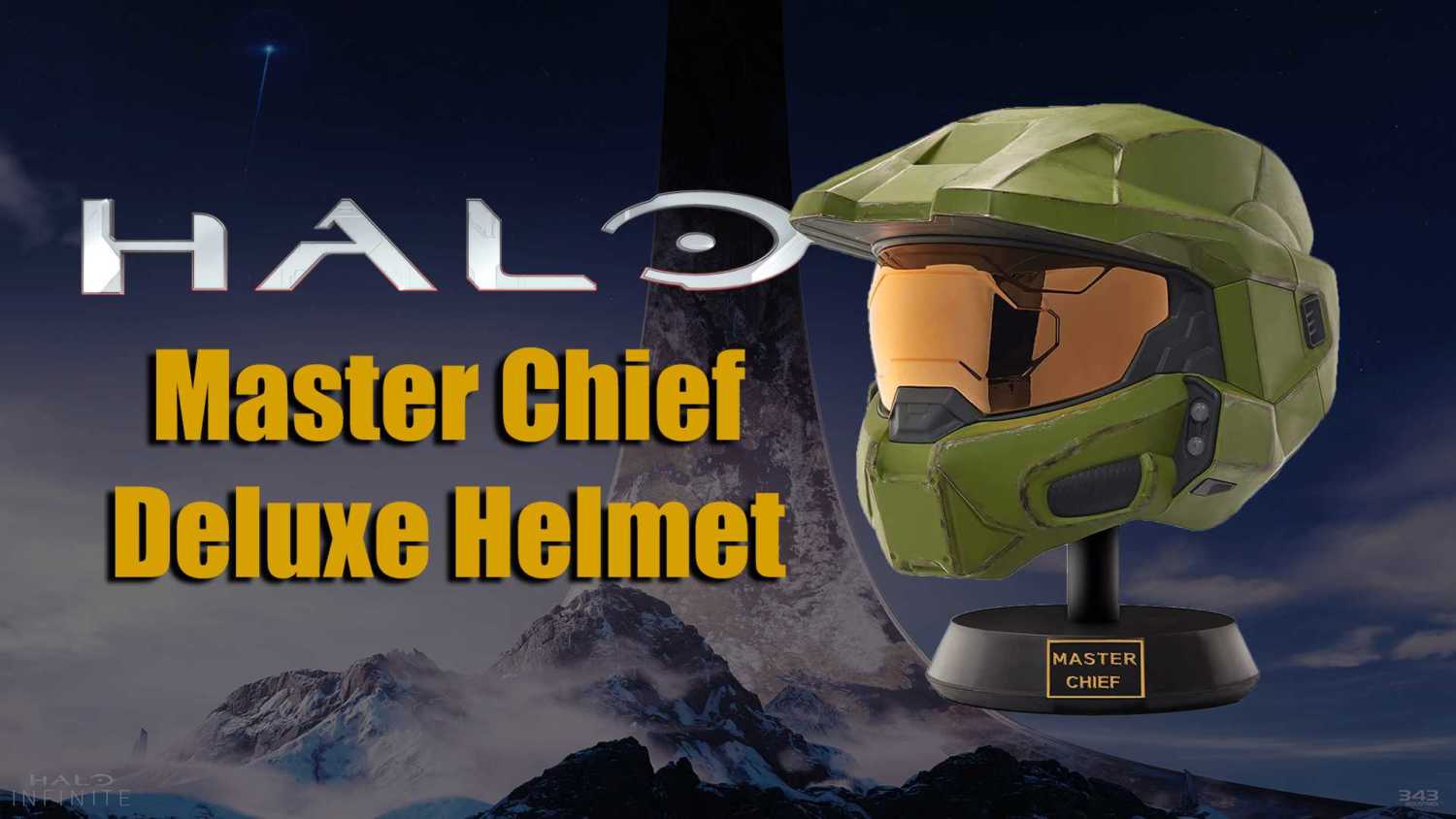 For those who remember all the way back to the release of Halo 3, you will remember the special edition that was Master Chief's helmet with the game discs inside. This helmet was not big enough to wear, unfortunately, but it was still a nice piece to have on the shelf.
Fast forward and you can now pick up your very own Master Chief helmet that is big enough for you to wear, is this too good to be true?
The helmet comes in a very large box, a good sign for those wondering whether it will fit on your head. There isn't anything particularly special about the box, so ripping it open to get the goods inside will be something you waste no time in doing.
The helmet comes fully assembled in the box and looks pretty awesome from the get-go. The signature orange visor stands out. It is an immediately eye-catching part of the helmet and looks just like you would expect it to…incredible!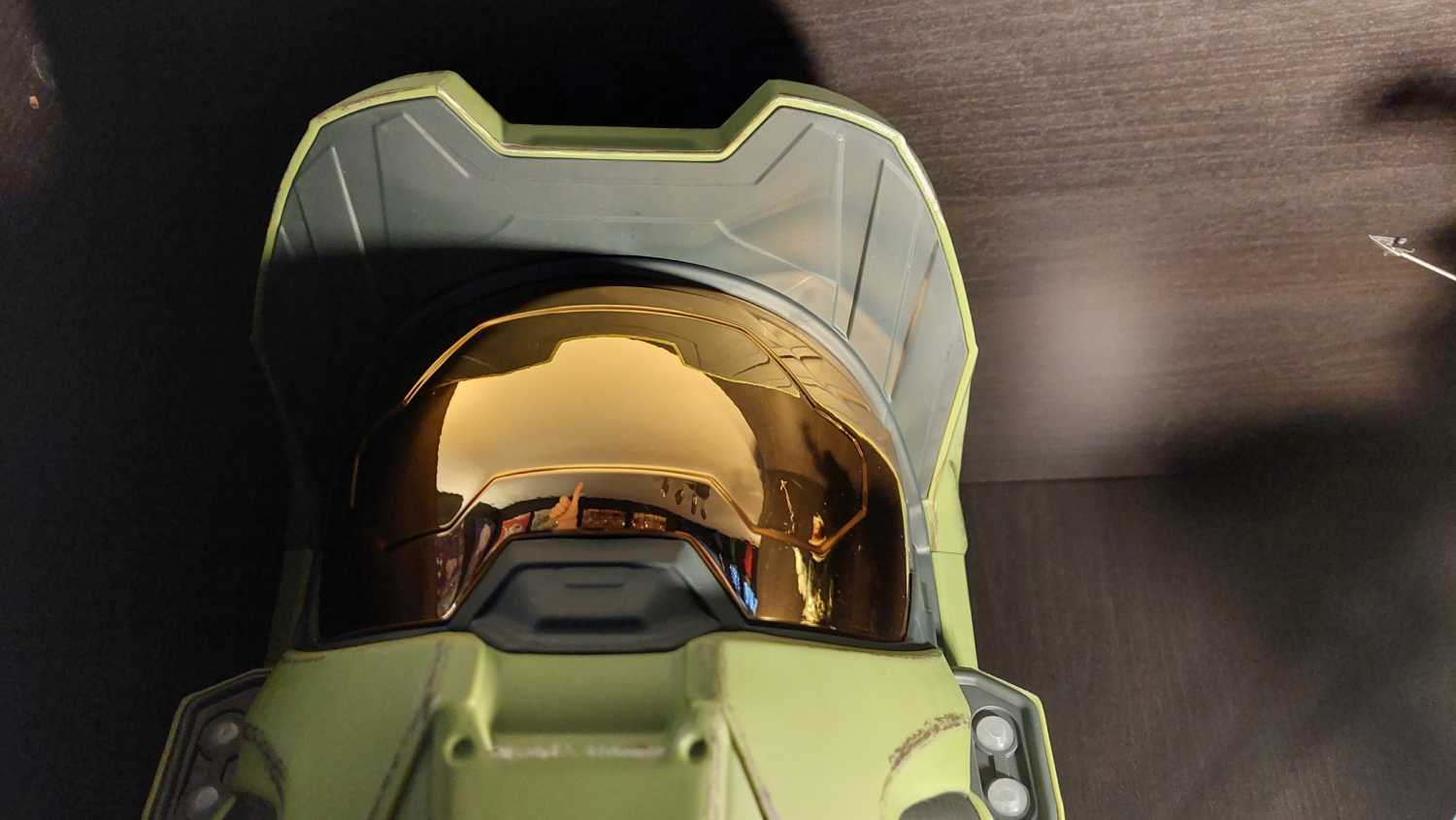 As you look around the rest of the helmet, you will spot very little to complain about and a lot to love. It is a strikingly accurate copy of the helmet from the game with no compromises at all. It also comes with a nice little stand to put the helmet on, which has some rather ugly text on it but if you hate it as much as I do, a bit of black marker over the gold hides the ugly font.
One thing you will notice about the helmet is the weight. You would expect based on its size that it would be quite heavy but it feels incredibly light. It is not particularly sturdy either but that may or may not be an issue, depending on what you plan on using this for. The helmet is ridged enough but does bend and flex a lot more than you might expect a helmet to.
If you are planning on purchasing this for kids, this flexibility may be a good advantage as it can avoid it breaking if it is dropped frequently. If you want this to put on a shelf, it doesn't really matter how sturdy it is as the stand will keep it looking safe and pretty when you are not using it. It could be the most sturdy helmet in the world, when it's on the shelf it just needs to look good and it sure ticks that box.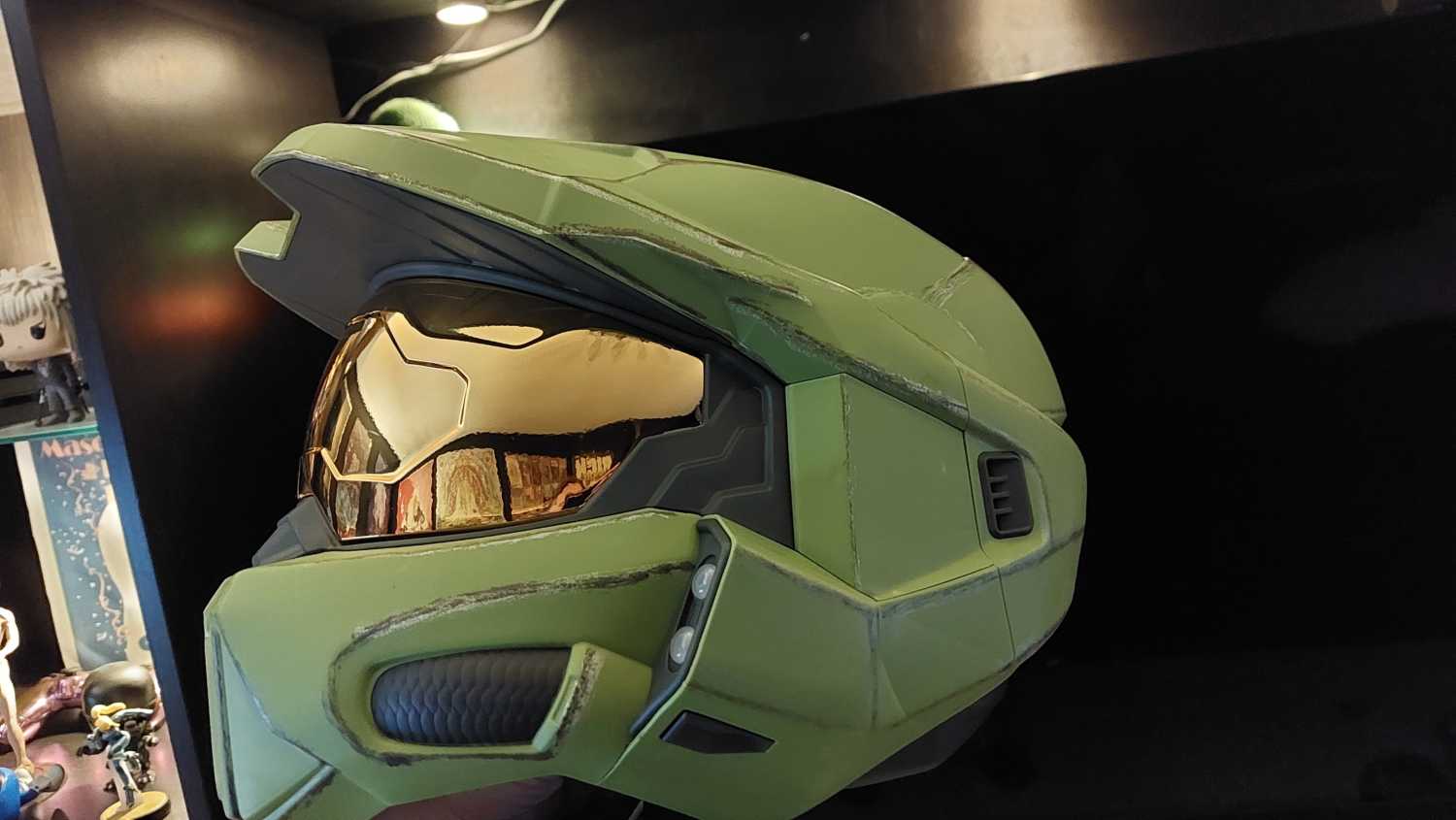 One of the cool features of this helmet is the battery-powered helmet lights. The batteries can be placed inside the helmet and using a switch on the side, which is a little tricky to find without the guide, you can toggle the lights on and off. They aren't going to help you see in the dark but it's a pretty cool addition to the helmet. For those wanting to put this on a shelf, the lights are not much use as the switch is hard to reach and there is no option to use USB to power them.
Overall, this Master Chief helmet is fantastic value for money. You get a life-size helmet that manages to fit heads as big as mine. It looks amazing with the highly reflective orange visor and accurate design to match the helmet from the video game. Absolutely worth every penny. This helmet is a must-buy for any Halo fan.
THE VERDICT
This helmet is incredibly good for the price. You get a replica that looks just like the in-game helmet and it will indeed fit an adult's head. The visor stands out from all angles making it a striking piece to keep on your gaming shelf.