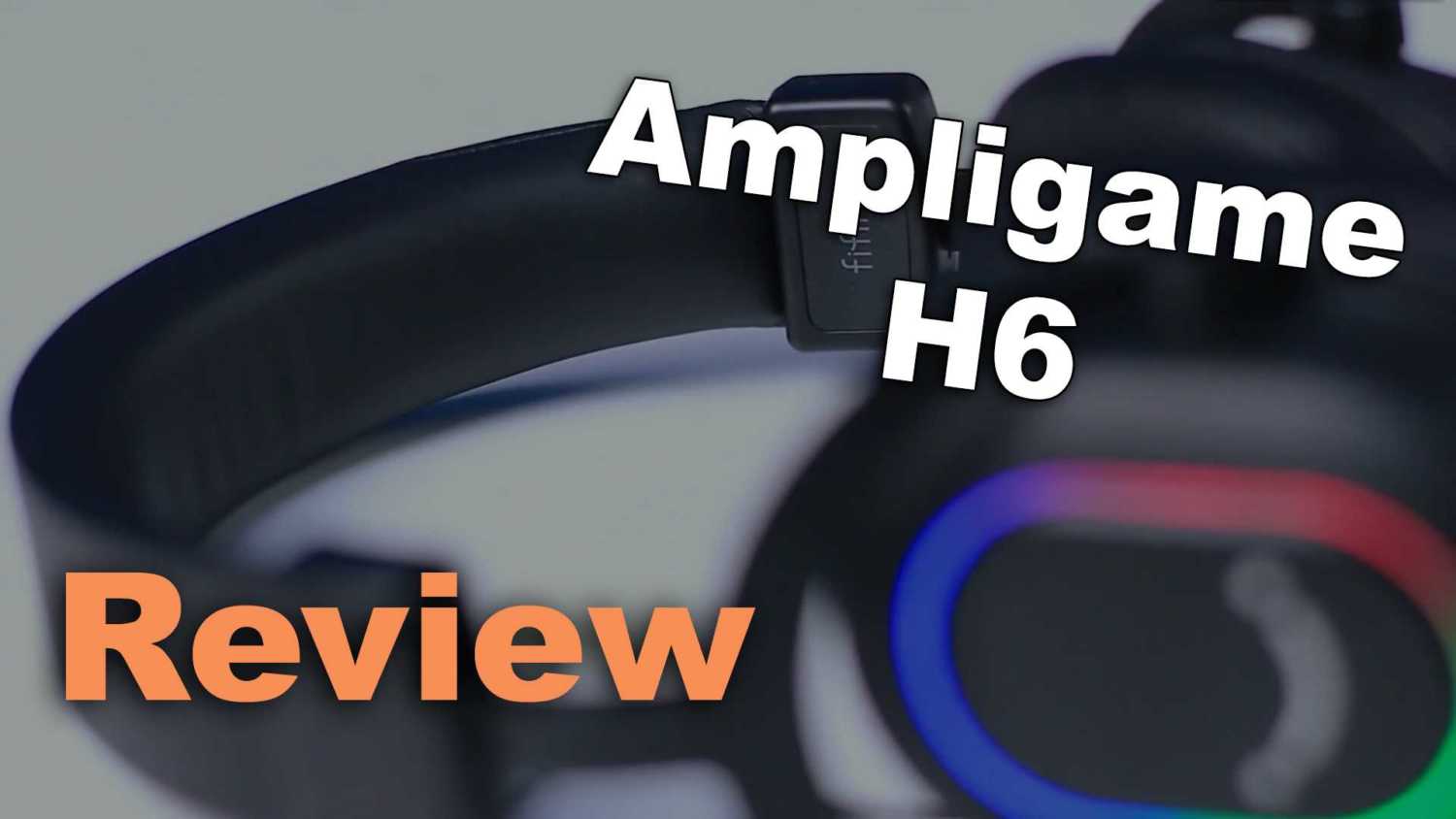 With so many gaming headsets on the market, finding true value for money has become difficult. If you have a spare wad of cash in your back pocket, you could drop $150+ on a high-end headset that would cover all of your gaming needs without breaking a sweat. Unfortunately, these high-end headsets are out of the price range for many, which is where more budget-friendly headsets come into play. Fifine has launched a new gaming headset to try and offer high-quality audio at an affordable price. Does it live up to expectations?
The Ampligame H6 from Fifine is a wired USB gaming headset that works with PC and PlayStation. It offers 7.1 audio, and various EQ presets all crammed into a comfortable headset with a little RGB garnish. Anything to do with gaming these days needs a heavy dose of RGB LED lighting!
The design of the headset is nothing revolutionary or new. It looks like a fairly standard headset with some nice colour cycling RGB lights on each of the ears. The build quality feels sturdy enough with no areas that look like obvious weak points. The RGB lighting is nice but as we all know, RGB won't make the audio quality any better, so just how good is it?
The audio quality is not a total home run. The headset does have noticeable clarity which can be of great benefit for immersive games where the audio helps build the world. Overall, there seems to be a considerable lack of thump from the low frequencies.
The headset comes with three EQ presets for movies, gaming and music. They offer a distinct sound to emphasise certain frequencies which should provide the best experience for the type of audio. While great clarity is offered with crisp sound and the ability to really hear and appreciate all of the instruments without distortion, it feels like the headphones are lacking a bit when it comes to lower-frequency sounds. For music, in particular, you want to really hear the bass and it can feel a little lacking in this area.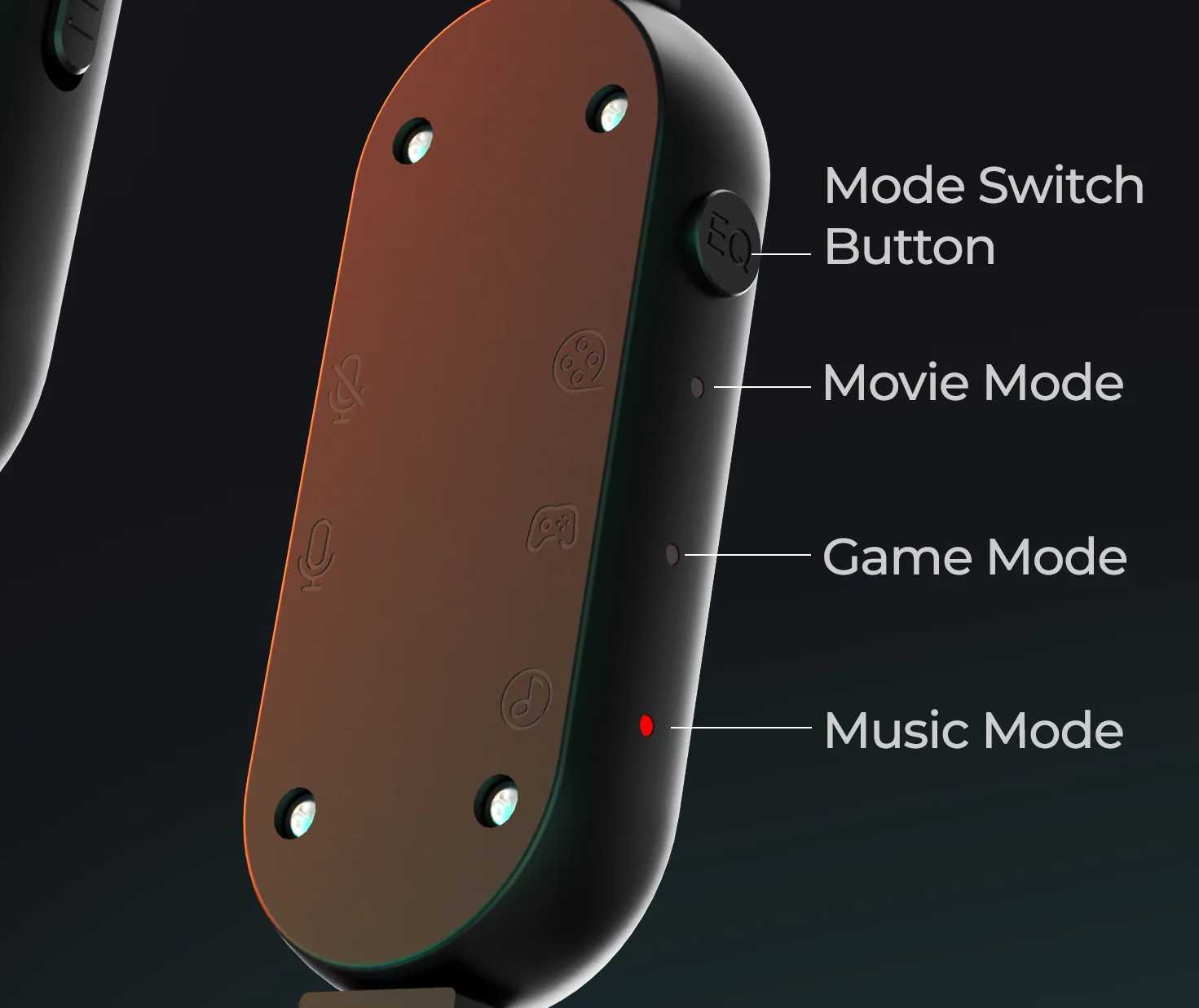 One of the more interesting features of the Ampligame H6 is the 7.1 audio support. When enabled, you definitely get a wider, more sharp sound but it feels like turning on 7.1 support will completely strip all bass/low-frequency noise from the audio. It seems to amplify the high-frequency sound and forgets about the bass. Having tested this with a few different audio sources, there is never a scenario where turning on 7.1 audio brought any sort of improvement to the sound quality. If anything, the sudden blast of high-frequency sound is going to do nothing more than hurt your ears.
While the design of the Ampligame H6 is quite simplistic, it is comfortable to wear, something that matters a LOT when you plan on sinking several hours into a gaming session. Despite having a metal frame, the headset is quite light. Perhaps some of this weight savings came in the form of smaller speakers, which may explain the lack of bass, but comfort is definitely something you will appreciate with this headset.
The strongest feature of this headset is the microphone. To compare it with the official PS5 headset, which is over twice the price, the Ampligame H6 offered a much clearer and deep sound when compared to the Ps5 headset. The major drawback in using this for the PlayStation is the fact that it is wired. The USB cable is quite short and I don't think many people would be able to game comfortably from their sofa while having the headset connected to the USB port of the console. This means that the headset is only really suitable for those who use gaming monitors and sit at a desk….pretty much rules out the majority of console gamers. As a PC gamer, this may be the headset you need to get started with a Twitch channel.
THE VERDICT
As far as value for money goes, the Ampligame H6 is walking a fine line between quality and affordability. With a price point around €40, you get a very clear microphone, a sturdy comfortable design and of course, the much beloved RGB lights. The headset falls short when it comes to audio quality with it lacking when it comes to lower-end frequency. Explosions and deep sounds don't offer much of a thump and it is the main thing stopping this headset from being exceptional value for money. With that being said, for those looking for a reasonably good, wired USB headset, you can't go too wrong with the Ampligame H6.