South Park: The Fractured But Whole Questions & Answers
Players will once again assume the role of the New Kid, and join South Park favorites Stan, Kyle, Kenny and Cartman in a new hilarious and outrageous adventure. This time, players will delve into the crime-ridden underbelly of South Park with Coon and Friends. This dedicated group of crime fighters was formed by Eric Cartman whose superhero alter-ego, The Coon, is half man, half raccoon. As the New Kid, players will join Mysterion, Toolshed, Human Kite, Mosquito, Mint Berry Crunch and a host of others to battle the forces of evil while Coon strives to make his team the most beloved superhe...
This section is for frequently asked questions, help and tips. If you are looking for help relating to South Park: The Fractured But Whole, a list of questions that people have already asked can be found below.
ABOUT SOUTH PARK: THE FRACTURED BUT WHOLE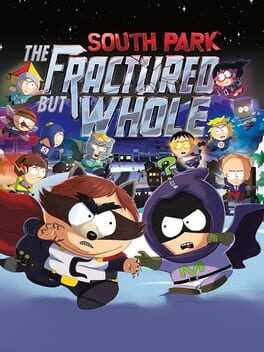 While the Stick of Truth had its flaws from a gameplay level, the story and visuals were on par with what you would expect from a regular episode of South Park. When a second game was announced with many improvements over the first game, It set the bar pretty high. Fortunately Matt and Trey were able to deliver another incredibly funny South Park adventure. Stick of Truth focused on the…
Can't get an economic level of 0.01
I have played through the annoying random number wheel and I unlocked the trophy for obtaining the highest economic level, but it doesn't seem to save. When I leave the mini game and check my character sheet, I am back down to 1%. If I play the game again I am also back down and […]