WALKTHROUGH POSTS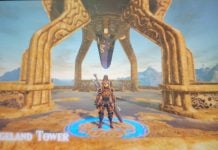 Of all the towers in the game, this one is probably the most challenging from a combat difficulty level. The way to the top of Ridgeland tower is fairly clear and obvious but the bottom of it is filled with...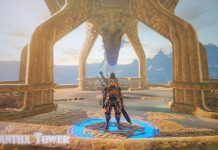 What may seem like a fairly easy tower from a distance, Tabantha tower has a nasty malice infestation at the bottom that will present a challenge for you getting to the top. The bottom of the tower is completely covered...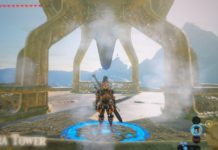 Hebra tower is one of the few Sheikah Towers in Breath of the Wild that is troublesome to climb until you have found the right equipment. This tower is surrounded by large ice blocks. On top of this, it is...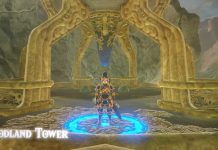 Climbing to the top of the Woodland Tower in Breath of the Wild may seem easy when you look at it from a distance. It is easy If you glide in, but not so much if you need to do...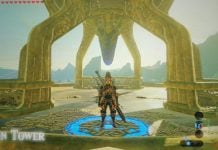 Eldin Tower is another easy Sheikah tower in Breath of the Wild that doesn't present any obstacles that get in the way of you reaching the top. The only problem you will have is actually finding your way to the...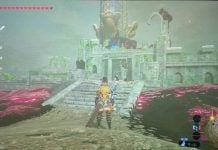 Akkala tower is the most difficult of all of the Sheikah towers In Breath of the wild. The difficulty for it comes in two areas. The first problem is reaching the bottom of the tower. You are in for a...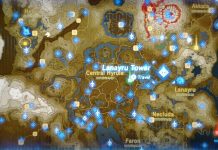 Lanayru Tower is another tower that is very simple to get to the top of. There are no obstacles in the way that will cause you trouble from. Getting to it in the first place might be a bit more...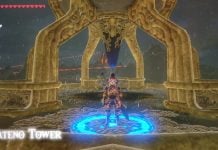 The Hateno Sheikah Tower is one of the first towers you will encounter that contains an obstacle. Climbing to the top of this tower is still fairly easy as the thorns do not completely block the way up. The main...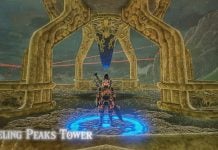 The Dueling Peaks Sheikah Tower will probably be the first tower you naturally encounter on your journey throughout Hyrule. As you head toward the first village, you will need to pass through the Dueling Peaks valley. Before you enter, you...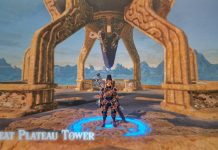 The Great Plateau Sheikah Tower is the first tower you will come across and will set you on the path of reaching the top of the remaining ones. Completing this one is simple as there are no obstacles to get...