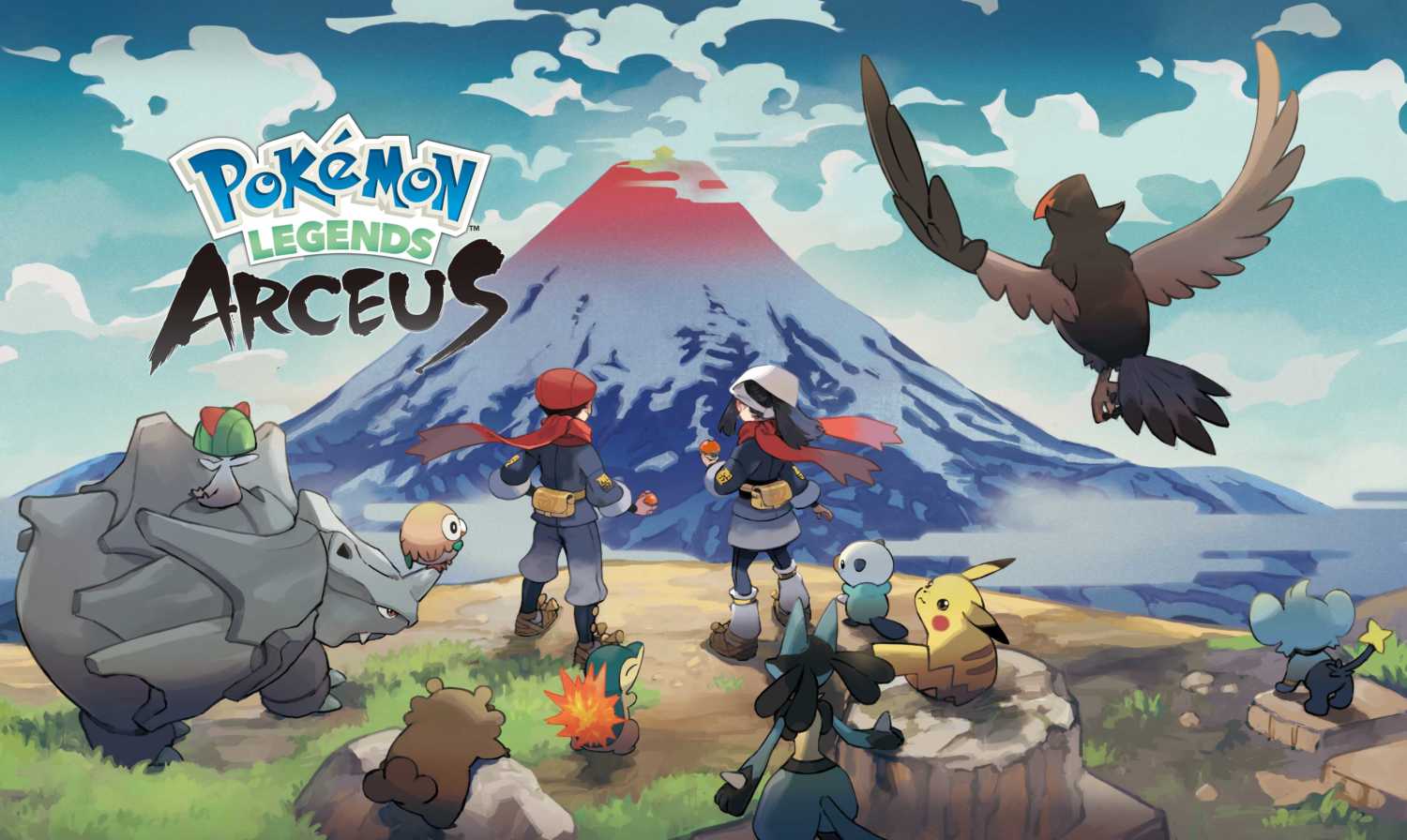 Catching Pokemon is what Pokemon Legends: Arceus is all about. It may be one of the first games that really push players to complete their Pokedex. Once you have filled your party with six Pokemon, all-new Pokemon will be sent to a pasture, how do you change up your party to bring these new Pokemon along with you?
The process is quite simple, but you cant do it whenever you like. In order to change Pokemon in your party, you will need to head back to a field camp or back to Jubilife Village.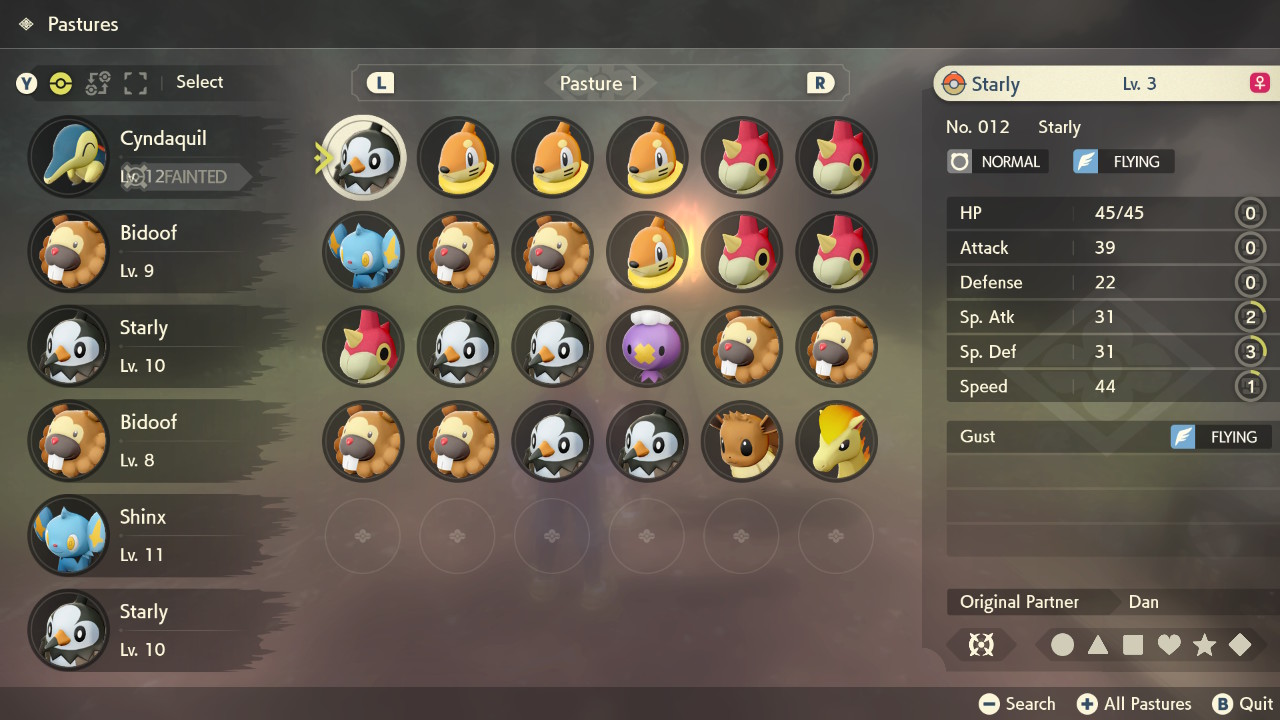 Change Pokemon In Your Party At a Field Camp
Any field camp where the Professor can be found, you will also find a guy in red robes who can be used to buy items but he will also give you the option "I want to see my Pokemon".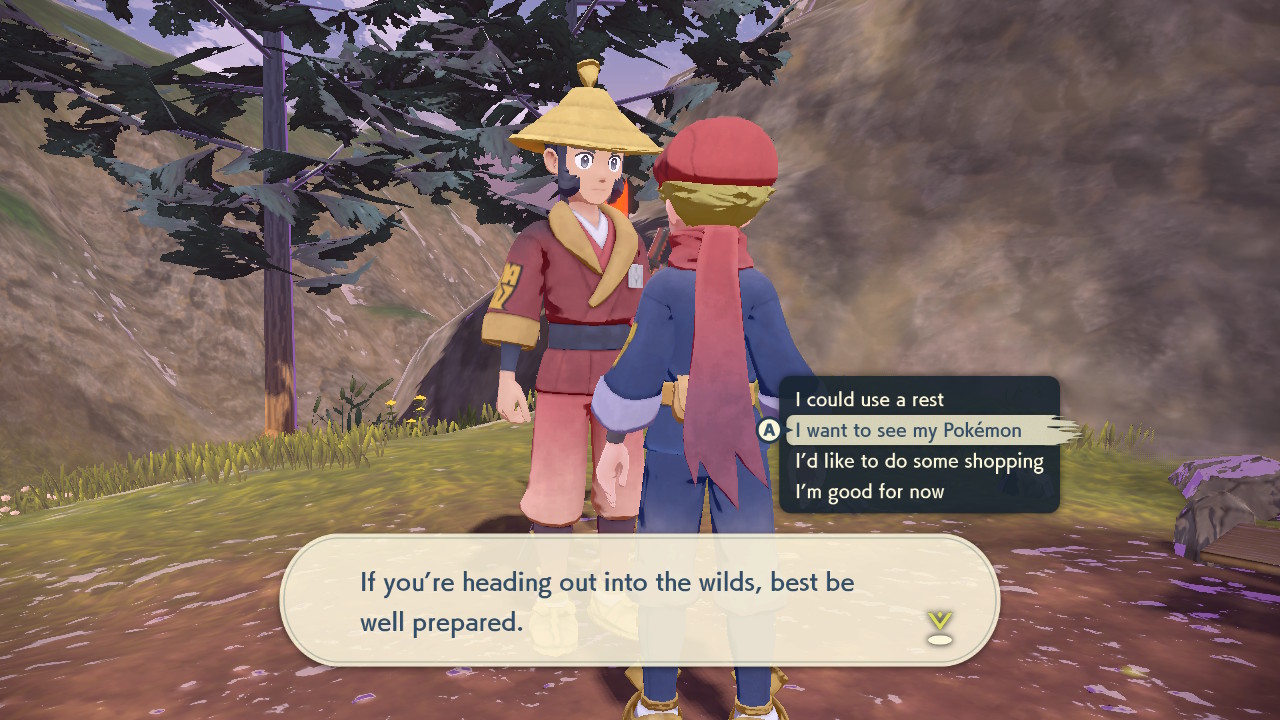 This will load up the menu that contains every single Pokemon that you have captured and you will be able to pick whatever Pokemon you like to be in your party.
Change Pokemon In Party From Jubilife Village
You will also be able to change the Pokemon in your party at any time from Jubilife village. Simply head across the river and over to the pasture. Speak to the woman here and she will allow you to do the same thing that you could do from the field camp. You can transfer pokemon to your party from here and go on with your adventure.