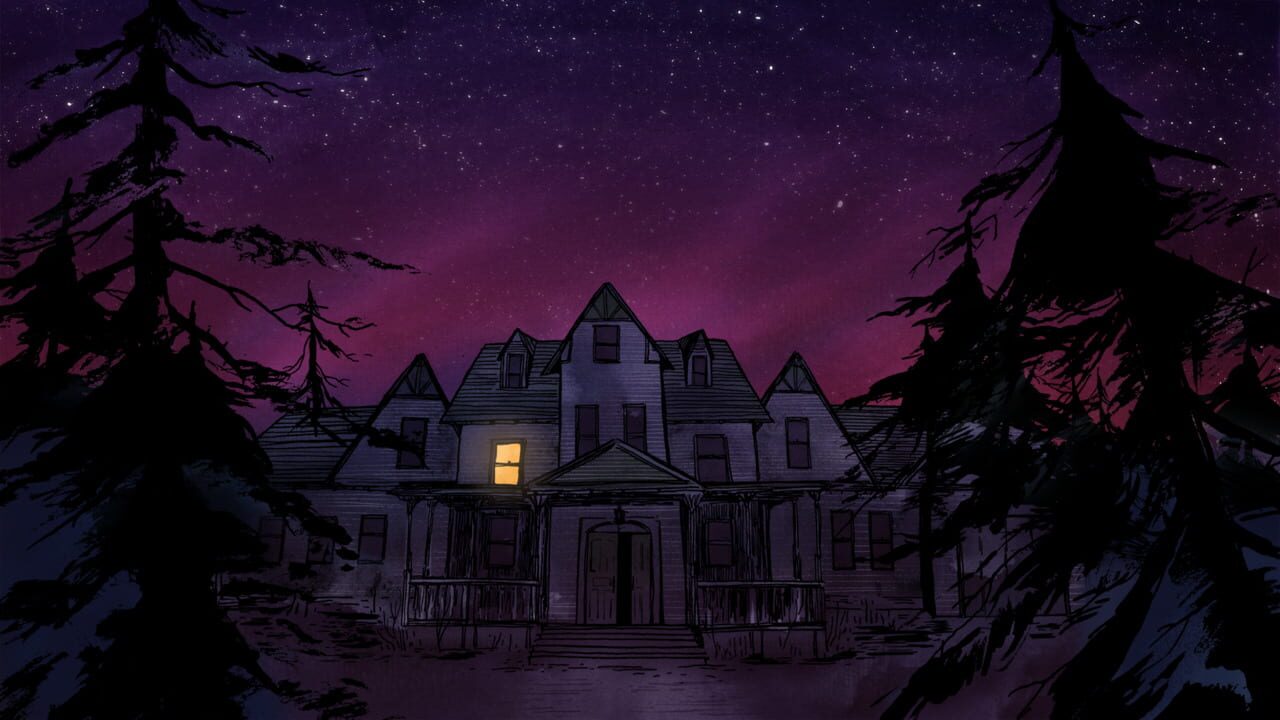 The premise of Gone Home is that you arrive home from college to find that the house is empty. There is a slightly concerning letter on the door apologizing for this. You enter the house and must search the property to find out what is going on. Were they all murdered? Did they get abducted by aliens? Have you fallen into another dimension? Play to find out!
There is a lot of potential for a deep mystery here. As I mentioned in a post with some spoilers, I came into this game with some incredibly wild expectations and expected to be scared a LOT based on a very misleading game trailer I watched. This trailer definitely hurt the experience but I will try not to let that influence the review.
One of the nicest parts of this game is the fact that there is voice acting. You won't have to read massive pages of notes that are scattered around the house. There is some reading now and then, but most of it will have some nice voice work around it.
The house itself is quite cool. It is very big, must cost a damn fortune to keep warm in the winter. The people who own it also make terrible use of all the space. Such a big house, but everything seems to be crammed into small rooms. The best part of the house were the secrets. There are many secret areas, rooms and other fun things to look out for. The story will guide you to find most of these, so you will get to experience the fun of finding them as you play through the game.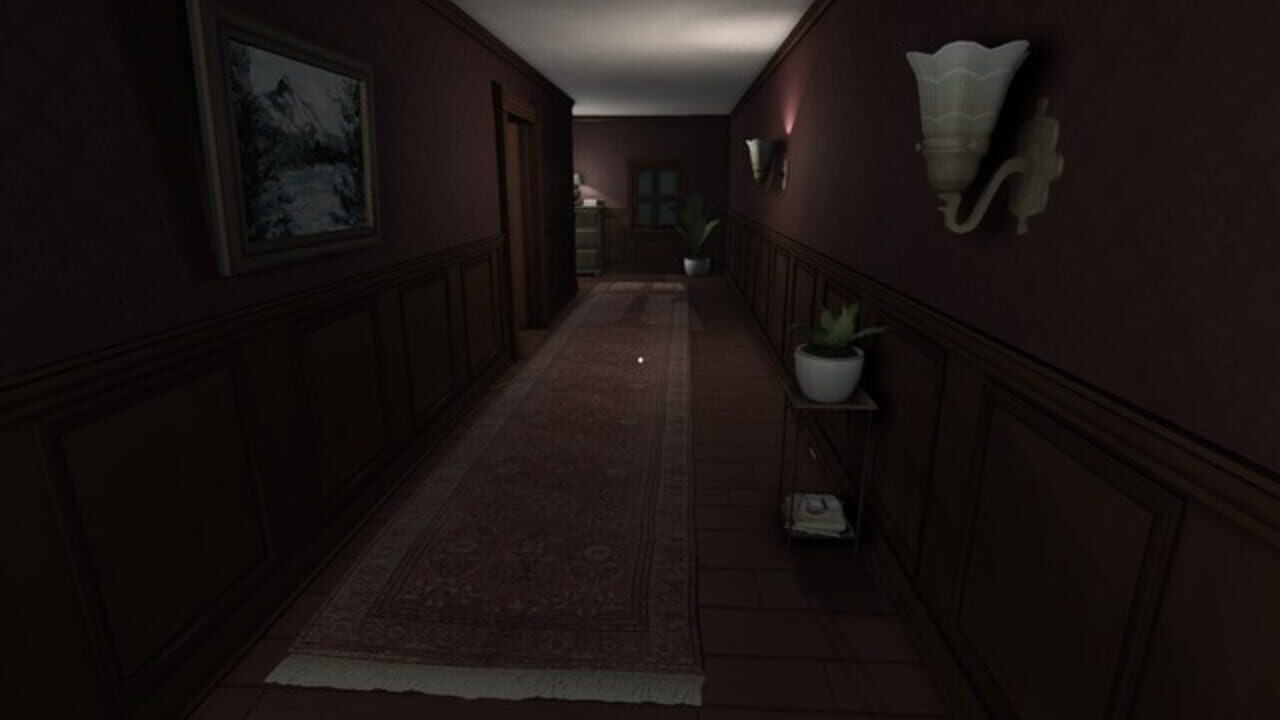 The main focus of a game like this is the story and it wasn't bad. The story revolves around your sister and her friend as they try to find ghosts in the house. It is very light hearted and not at all scary. For those of you like me, who jump easy, there is nothing to worry about here.
The story is more of a warm and happy story. There are no twists and turns, no aliens or monsters, pretty much nothing out of the ordinary. The ending might make you smile so long as you didn't come here for action and horror.
The game doesn't come close to being as good as What Remains of Edith Finch, not by a long shot. Gone home is an enjoyable experience that doesn't offer much challenge or excitement. It is just a nice family story that will keep you occupied for an hour or so. As nice as it is, it still feels like it could have been something better.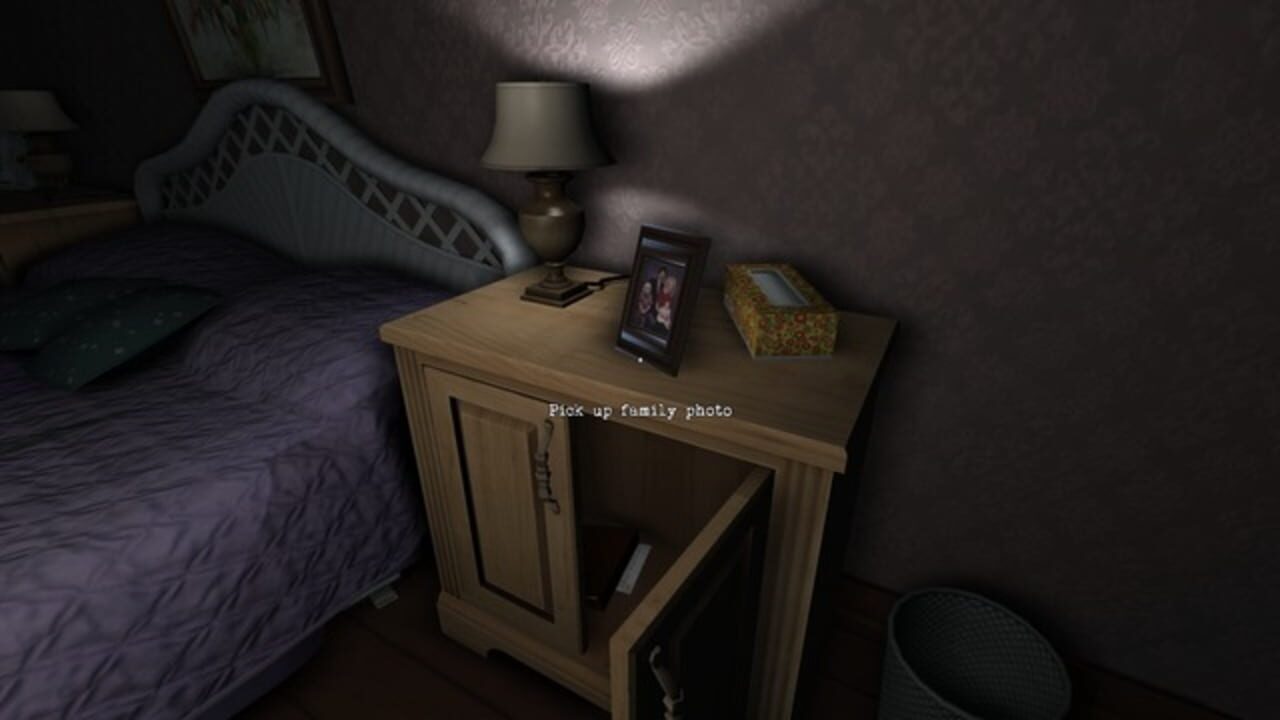 There was just so much potential to make this something more than it was. The house had a lot going for it. It felt like a bit of wasted potential really. For the sake of spoilers, I won't say much more, but the story, while good, was not really what you would expect from a game like this.
The gameplay is exactly what you would expect from a walking simulator game. No guns, no jumping all you do is walk around and interact with items. Everything works quite well and there is nothing much to complain about in this area.
The visuals are quite good too. You won't be stepping into a world of photo-realism, but the game looks nice and there were no technical issues. Whoever decorated the house needs a swift kick though.
Most of the game is made up of puzzles. A door is locked and you need to find the key. There will be lots of secrets and things to figure out to obtain that key. These puzzles are satisfying to solve and do require a bit of thinking at times. You may find yourself stuck now and then but there is nothing so difficult that it will leave you completely stumped.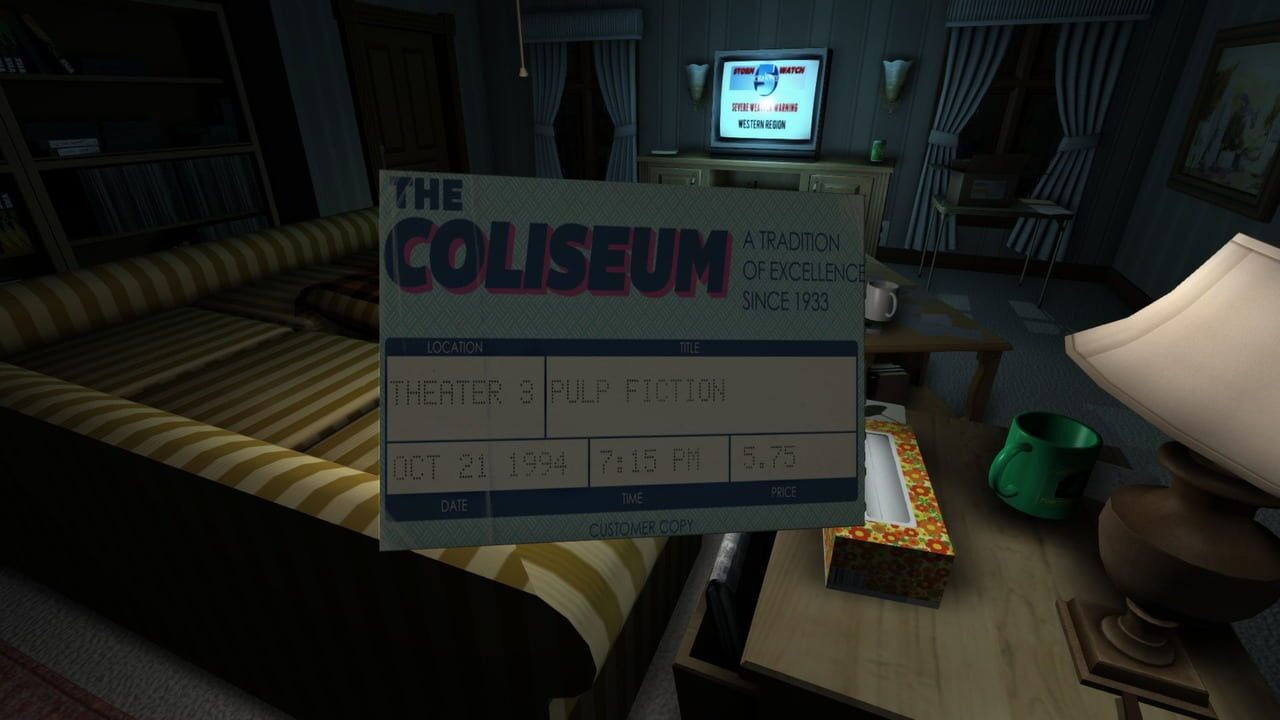 You will probably beat the game in 2 hours or so. Depending on how long it takes to solve some of the puzzles. It is a decent enough length for a game like this. Whether it is worth playing, depends on how much you like these kinds of games. It doesn't stand out as being one of the best and when compared to What Remains of Edith Finch, you would never pick this game. In saying that, Gone Home is a fairly good game that will provide some enjoyment for 2 or 3 hours.
THE VERDICT
Gone Home is a first-person exploration game where you return home from college to find your house empty and must uncover the mystery of your family's disappearance. Despite misleading expectations set by a trailer, the game offers a pleasant surprise with voice acting instead of excessive reading. The house itself, though spacious, is poorly utilized, but its secrets and hidden areas add an element of fun. The story revolves around your sister and her friend searching for ghosts, resulting in a light-hearted and non-threatening experience. While lacking in twists or extraordinary elements, the heartwarming story might still leave you smiling. However, Gone Home falls short of the excellence achieved by games like What Remains of Edith Finch, feeling like a missed opportunity. Gameplay is typical of a walking simulator, with no combat or platforming, and the puzzles are enjoyable and solvable without causing major frustration. The visuals are pleasant, although not photorealistic, and the game's length of around 2 hours is reasonable. Overall, Gone Home is a decent game that offers a few hours of enjoyment, particularly if you appreciate this genre, but it doesn't reach the heights of its counterparts.