Wolfenstein II: The New Colossus Questions & Answers
This section is for frequently asked questions, help and tips. If you are having trouble with a game console, PC setup or any in game related things that you need help with, you can get some help here. You will find a selection of popular questions that have been asked for various video games and game platforms below.
ABOUT WOLFENSTEIN II: THE NEW COLOSSUS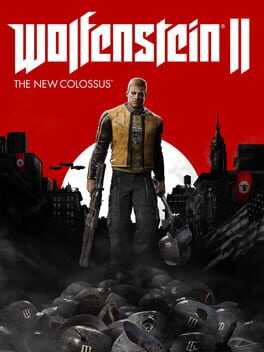 Wolfenstein II: The New Colossus is the highly anticipated sequel to the critically acclaimed, Wolfenstein: The New Order developed by the award-winning studio MachineGames. An exhilarating adventure brought to life by the industry-leading id Tech 6, Wolfenstein II sends players to Nazi-controlled America on a mission to recruit the boldest resistance leaders left. Fight the Nazis in iconic American locations, equip an arsenal of badass guns, and unleash new abilities…
What is the Vault Unlock in the main menu?
There is an option in the main menu of Wolfenstein: The new Colossus for a "Vault Unlock" that's has a countdown timer. What is it for and anyone know what happens when it hits 0?