PUZZLE POSTS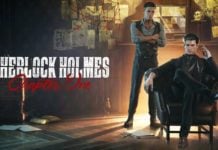 As part of the main quest to obtain a sketch of the thief, you will pay a visit to Mrs Ninis Atelier where you will have to try on some outfits to make yourself look like a thief. When you...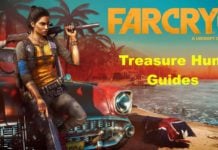 Liquid courage is one of the treasure hunts in Far Cry 6 that follows the events of the story. A business owner who dedicated his life to set up a brewery has had it taken away from him and has...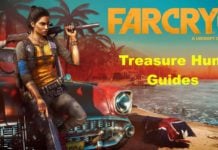 A small hydroelectric power station that provides the power to Yara is on lockdown with no way in...or is there. You will be tasked with making your way into an office inside this power station in order to claim a...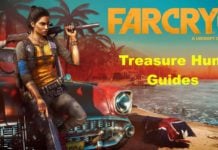 Of all of the treasure hunts in Far Cry 6, this has to be one of the most fun and unique. You arrive at a large mansion/castle that is locked up. You can see several doors but none of them...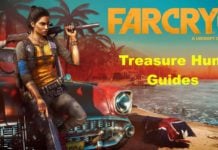 The cache money treasure hunt is one that can be a tad tricky because the cables that lead you to the solution clip through walls and the environment, making them a little hard to actually follow. This treasure hunt will...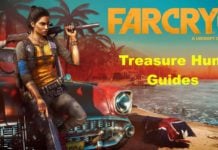 I am not sure if it was just down to the fact that I did this one at night time, but it got me a little stumped. It didnt take long to figure it out, however. This puzzle will require...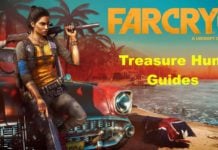 There are a few treasure hunts that require you to follow some electrical wires to pull switches. This one is a little more tricky than others in that one of the three switches requires a special puzzle to solve that...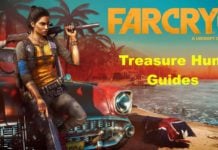 Find the artefact is one of the more enjoyable Uncharted/Tomb Raider style treasure hunts in Far Cry 6. You will need to swim into a cave and try to solve the mystery to find a hidden artefact. Check out the...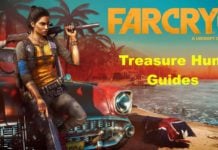 The long drop treasure hunt is one of the more challenging ones for those, like myself, who tend to rush through the notes and not read them correctly. This one requires you to pay a bit of attention to what...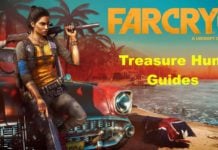 The missing muse treasure hunt in Far Cry 6 will task you to follow the trail of a poet to find where his hidden treasure is. You will eventually be brought to shark-infested waters where you will notice a ship...