 Forager is the popular crafting, exploration and base building game that can best be defined as "the idle game that you want to actively keep playing".
A quirky mix between old school 2D Zelda experiences and modern Minecraft or Terraria-like crafting games that places players into a small piece of land with just a pickaxe and a desire for expansion and exploration.
Players can buy procedurally generated lands to uncover secrets, solve puzzles, find dungeons, treasure and forgotten relics and to expand their sprawling bases. Nearly impossible to put down, there is always something to manage or work towards!
REVIEW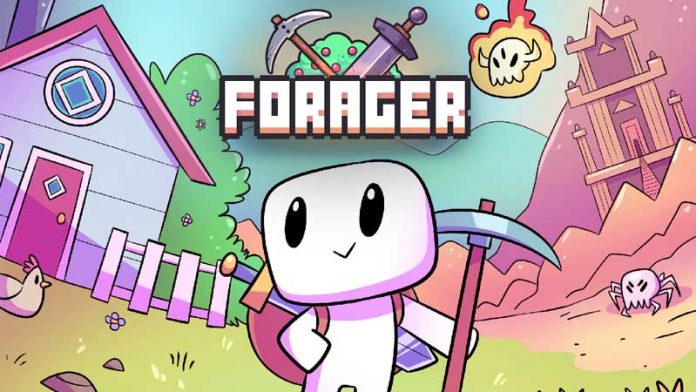 Forager starts out incredibly strong. A huge map that is currently hidden. You get a Zelda like feeling that there is a huge adventure ahead. What initially appears to be an exciting game with lots of mysteries to uncover, actually turns out to be an endless loot grind with very little to stimulate your creative needs and sense of adventure. Forager was 5 hours of fun and 5 hours of a steady decline into "is this what I have been working toward?". The low price tag makes this game well worth the money. It is just a shame there isn't more meat to sink your teeth into.
7/10
Below you will find a collection of game guides for Forager. You can see the full collection of guides using the link below. If you have some useful knowledge you would like to share with others, feel free to submit a game guide and we will publish it here for you.
Stuck and need some help? Check out some of the questions the community have asked relating to this game. If none of these answer your problem or you want to get some tips when it comes to a particular level, feel free to submit a question of your own.
How do you heal yourself?
How do you restore your health? I am down to a single heart and i do not know how to heal myself. Food doesnt seem to do anything.