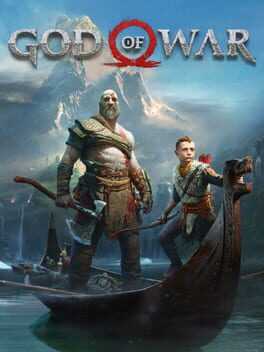 Having killed all of the Greek gods, Kratos moved north to Scandinavia to settle down and live a peaceful life. Little did he know, he has moved to a different area of the world that has a whole new lineup of gods that do not take kindly to Kratos coming to their part of town. What unfolds is one of the most enjoyable stories and experiences in the history of the God of War franchise.
God of War is a franchise that started out in 2005 on the PS2. It has always been based on Greek mythology, that is until the release of the latest game in 2018. The latest game in the series has switched to Norse mythology and has had the name reset, which does make things a little confusing when trying to write content and only using the name "God of War" to describe what you are talking about.
God of War puts us back in the boots of Kratos. A new voice actor has taken on the role and he has aged quite a bit since we last saw him in Greece. His physical appearance has also had some changes, but the most significant difference is that Kratos is now a father.
As one of the best looking, most exciting and highly praised games released on the PlayStation 4, God of War has set a whole new standard for future games in the franchise, as well as for any future games that Sony release for the PlayStation consoles.







Related Posts
God of War Collectible Guide
God of War has gotten a massiverhaul from the structure of the previous games. The game has taken on a Tomb Raider like approach to collectibles. There are quite a few different collectibles scattered all...
God of War Review
The jump to Norse mythology was a bold change that has paid off. The new gods and new setting really shake things up. The changes to the combat system are a little clunky at first,...