Minecraft Questions & Answers
Minecraft is an open world game that has no specific goals for the player to accomplish, allowing players a large amount of freedom in choosing how to play the game. However, there is an achievement system. Gameplay by default is first person, but players have the option to play in third person mode. The core gameplay revolves around breaking and placing blocks. The game world is essentially composed of rough 3D objects—mainly cubes—that are arranged in a fixed grid pattern and represent different materials, such as dirt, stone, various ores, water, and tree trunks. While players can mo...
This section is for frequently asked questions, help and tips. If you are looking for help relating to Minecraft, a list of questions that people have already asked can be found below.
ABOUT MINECRAFT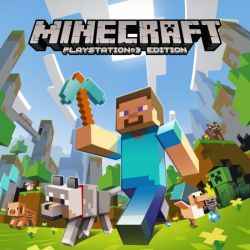 What started out as a fairly basic sandbox creation game, nobody could have imagined the heights that Minecraft would eventually reach. From its indie beginnings with a small studio called Mojang, Minecraft is now owned by tech giant Microsoft and is available on almost every game platform that is available on the market. It has become one of the most successful video games of all time. The concept of Minecraft…
Is Minecraft Getting Released On The PS5?
is minecraft going to be released on the playstation 5 when the console launches at the end of the year. Will there be a official release for the console to take advantage of the increased power?