The HTC Vive is one of the most advanced VR headsets on the market. The Vive is also one of the first VR headsets to overcome the biggest flaw we have with VR to date, WIRES. The Vive supports wireless connectivity with your gaming system, but it comes with a fairly hefty price tag.

Below is a list of the latest games for the HTC Vive. I maintain this database manually, so please let me know if something is missing. You can use the search feature below to find any Vr games for the Vive. Each game I play will have information that will detail the play area size, amount of energy needed and whether the game will make you feel sick if you play for too long
LATEST HTC VIVE GAMES Vrideo is the world's premier platform for immersive video, also known as "360° video" or "VR video." Stream videos, see trending and recommended videos, browse content categories, search for videos and channels, and explore channels. Create your own account to... VR Fractals is a 3D Fractal Viewer for the Oculus Rift and the HTC Vive. To use this you must have one of those headsets. This is an experience similar to Oculus Dreamdeck, so expect about 5-20 minutes of gameplay... VReakout is a modern re-imagining of the classic brick breaker genre with a virtual reality twist designed for the HTC Vive VR System. VR Disc Golf is an online multi-player disc golf game where you can throw, chuck, and fly your way to victory through two virtual outrun environments. Includes over 40 great audio tracks. Single-player and local multi-player are also available. Play... Welcome to VR Boxing Workout, the virtual reality gym in your living room. Ready to sink the fleet? Step right into VR Battle Grid where you are the naval commander and the rockets are ready to launch! It's you against the machine. Do you have what it takes to win? vrAMP is the definitive music visualizer and player for the HTC Vive and Oculus Rift. Motes of dust and light surround you while they dance to the included catalog or using any program or web browser to play your music,... ViveSpray is a virtual reality graffiti simulator for HTC Vive. Notice: Requires a virtual reality headset. See the VR Support section for more info. Have you ever wished to be sitting next to a fireplace during a rainstorm, camping in the woods, or standing on the edge of a beautiful mountainous landscape? Now you can with this virtual reality (VR) room-scale experience. Available for...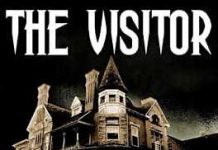 The Visitor is a VR horror experience about an unexpected visitor calling to your door in the middle of the night. The game relies heavily on atmosphere, utilizing a dark environment to make the player both as nervous and uncomfortable...