The HTC Vive is one of the most advanced VR headsets on the market. The Vive is also one of the first VR headsets to overcome the biggest flaw we have with VR to date, WIRES. The Vive supports wireless connectivity with your gaming system, but it comes with a fairly hefty price tag.

Below is a list of the latest games for the HTC Vive. I maintain this database manually, so please let me know if something is missing. You can use the search feature below to find any Vr games for the Vive. Each game I play will have information that will detail the play area size, amount of energy needed and whether the game will make you feel sick if you play for too long
LATEST HTC VIVE GAMES Steam WorkshopVIRTUAnimator has Steam Workshop support, so you can share your own content!About the SoftwareVIRTUAnimator is a simple, easy-to-use animation tool, made for VR. Load a scene, spawn some objects, then pose them - create keyframes, and watch it animate... Update 1.0.7 is now live!This version fixes some compatibility issues with the upcoming Oculus 1.7 runtime and contains stability improvements when swapping in and out of VR games such as Assetto Corsa. It also attempts to fix some stutter issues... In the 19th century, when people had no HTC Vives to play with, they resorted to using primitive stereoscopes to see stereoscopic images in 3D! This free VR experience allows you to view a collection of over 700 such images...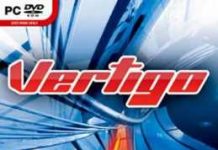 Vertigo is a first person story-based shooter for the HTC Vive. Explore the sprawling underground facilities of Planck Interdimensional's Quantum Reactor, filled with dark secrets, adorable drones, and parallel universes. You find yourself in the bowels of this machine after... So you think you are pretty good at throwing ping pong balls into plastic cups? Well we will see about that hot shot. Welcome to VeeR Pong, where you can test your skills against anyone at any time of day. Experience the beauty and the atmosphere of The Vanishing of Ethan Carter in Virtual Reality (Oculus Rift or HTC Vive). Play in Normal Mode (full freedom of movement) or Comfort Mode is you feel any discomfort (this mode is also...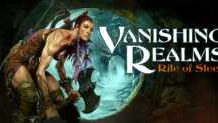 "Vanishing Realms is an immersive RPG designed exclusively for Virtual Reality. Grab your sword and fight life-sized monsters in epic face-to-face melee combat. Explore mystic domains, outwit magical wards, seek lost artifacts, wield sorcery and steel to take on denizens... Tengutana is a virtual reality puzzle game. The player needs to have a sharp eye and good aim as he will have to swing with katana and throw shurikens to solve the tasks at hand.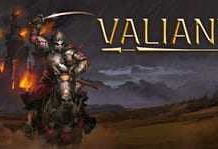 Multiplayer virtual reality combat for the Oculus Rift and HTC Vive. Valiant is a medieval combat game that thrusts you into multiplayer team battles. Plan your attack strategy with your teammates before charging the enemy with melee and ranged weapons.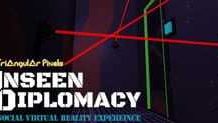 Unseen Diplomacy casts you as an elite member of The British Espionage Tactical Initiative, defeating the plans of evil-doers around the world. With a real-life obstacle course using every inch of your room-scale space, created by Steam VR, you will...