The HTC Vive is one of the most advanced VR headsets on the market. The Vive is also one of the first VR headsets to overcome the biggest flaw we have with VR to date, WIRES. The Vive supports wireless connectivity with your gaming system, but it comes with a fairly hefty price tag.

Below is a list of the latest games for the HTC Vive. I maintain this database manually, so please let me know if something is missing. You can use the search feature below to find any Vr games for the Vive. Each game I play will have information that will detail the play area size, amount of energy needed and whether the game will make you feel sick if you play for too long
LATEST HTC VIVE GAMES Welcome to Mysterium, a flooded island where it all started. More than 3 years have passed since thousands of UFOs appeared in major cities all over the world. First we tried to make contact, sending search probes. The army tried...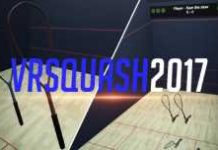 Real competitive squash experience in VR - you will feel like hitting the ball with your virtual racket! Beat four increasingly difficult AI enemies in squash with your skills! The unique enemies will use different tactics to try to defeat... Roomscale VR SciFi FPS for HTC Vive. Virtual reality sailing racing game for HTC Vive. Learn basics of sailing, compete in races and relax on your own sailing dinghy. Grab the tiller and sheet in the main! VR Regatta is a virtual reality sailing experience for people... Imagine there is a classic shooter scifi-horror game with a lot of content in a new VR costume. Stop the invasion of the intruders in to Three episopdes with 29 individual maps and full movement in the maps. No monster...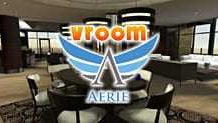 Immerse yourself in a spectacular luxury apartment full of magic for you to explore! Play several original minigames designed for VR. This free collection of minigames is designed specifically for VR from the start, and provides original games and experiments for people to try. Is your PC ready for VR? Experience an interactive preview of VRMark, our upcoming virtual reality benchmark. In this preview, you can freely explore two VRMark test scenes with Oculus Rift and HTC Vive. But don't worry if you don't... Is your PC ready for VR? Find out with VRMark, the virtual reality benchmark. See if your PC meets the performance requirements for HTC Vive and Oculus Rift. Test your PC with two VR benchmark tests, headset not required. Detailed...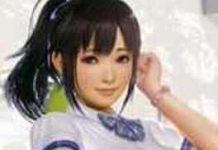 Looking for a unique VR experience? Well, look no further!In VR Kanojo, you can hang out with the lovely girl-next-door, Sakura Yuuhi. You'll practically feel her breath on your cheek and the warmth of her fingers on your arm as...