Posts Tagged With cargo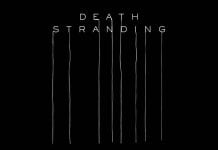 Death Stranding is the first game from Hideo Kojima's new studio Kojima productions. Since parting ways with Konami in what appeared to be a bitter riff, we have known he is working on a new project, but it was kept...
What controls do you use to throw items into the water in Death Stranding? Is there a way to toss cargo rather than drop it
What do you do to load cargo onto a bike in Death Stranding. I have built a trike but I cant find a way to load cargo onto it.