Pokémon GO Questions & Answers
Travel between the real world and the virtual world of Pokémon with Pokémon GO for iPhone and Android devices! With Pokémon GO, you'll discover Pokémon in a whole new world—your own! Pokémon GO will use real location information to encourage players to search far and wide in the real world to discover Pokémon. The Pokémon video game series has used real-world locations such as the Hokkaido and Kanto regions of Japan, New York, and Paris as inspiration for the fantasy settings in which its games take place. Now the real world will be the setting! The Pokémon video game series...
This section is for frequently asked questions, help and tips. If you are looking for help relating to Pokémon GO, a list of questions that people have already asked can be found below.
ABOUT POKéMON GO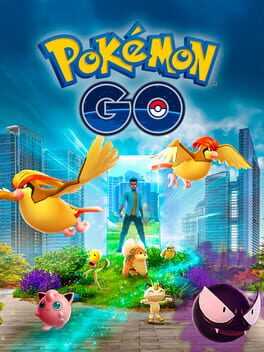 For a very long time, Pokemon games have stuck to a very similar formula that has served the franchise very well over the years. Pokemon Go was a major shift in direction by turning the process of catching wild Pokemon into a real life Augmented Reality (AR) experience. The popularity of Pokemon Go exploded overnight. The game servers were unable to handle the massive stress and it took many months…