Day of the Tentacle Questions & Answers
This section is for frequently asked questions, help and tips. If you are having trouble with a game console, PC setup or any in game related things that you need help with, you can get some help here. You will find a selection of popular questions that have been asked for various video games and game platforms below.
ABOUT DAY OF THE TENTACLE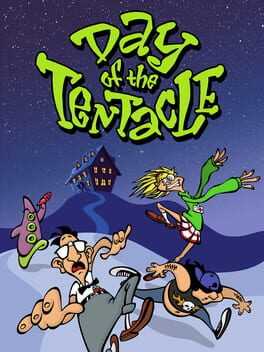 Day of the Tentacle, also known as Maniac Mansion II: Day of the Tentacle, is a 1993 graphic adventure game developed and published by LucasArts. It is the sequel to the 1987 game Maniac Mansion. The game's plot follows Bernard Bernoulli and his friends Hoagie and Laverne as they attempt to stop the evil Purple Tentacle — a sentient, disembodied tentacle — from taking over the world. The player takes…
How do you attach the battery to the kite?
I have constructed the battery I'm the basement and need to charge it before I can use it. It seems obvious that I charge it from the electricity from the lightning strike outside, but I don't see how I am meant to attach the battery to the kite. No option ever comes up to allow […]