Ratchet & Clank: Rift Apart Questions & Answers
Go dimension-hopping with Ratchet and Clank as they take on an evil emperor from another reality. Jump between action-packed worlds and beyond at mind-blowing speeds, complete with dazzling visuals and an insane arsenal.
This section is for frequently asked questions, help and tips. If you are looking for help relating to Ratchet & Clank: Rift Apart, a list of questions that people have already asked can be found below.
ABOUT RATCHET & CLANK: RIFT APART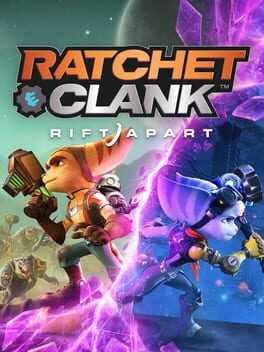 Ratchet and Clank are back! Help them stop a robotic emperor intent on conquering cross-dimensional worlds, with their own universe next in the firing line. Witness the evolution of the dream team as they're joined by Rivet – a Lombax resistance fighter from another dimension.