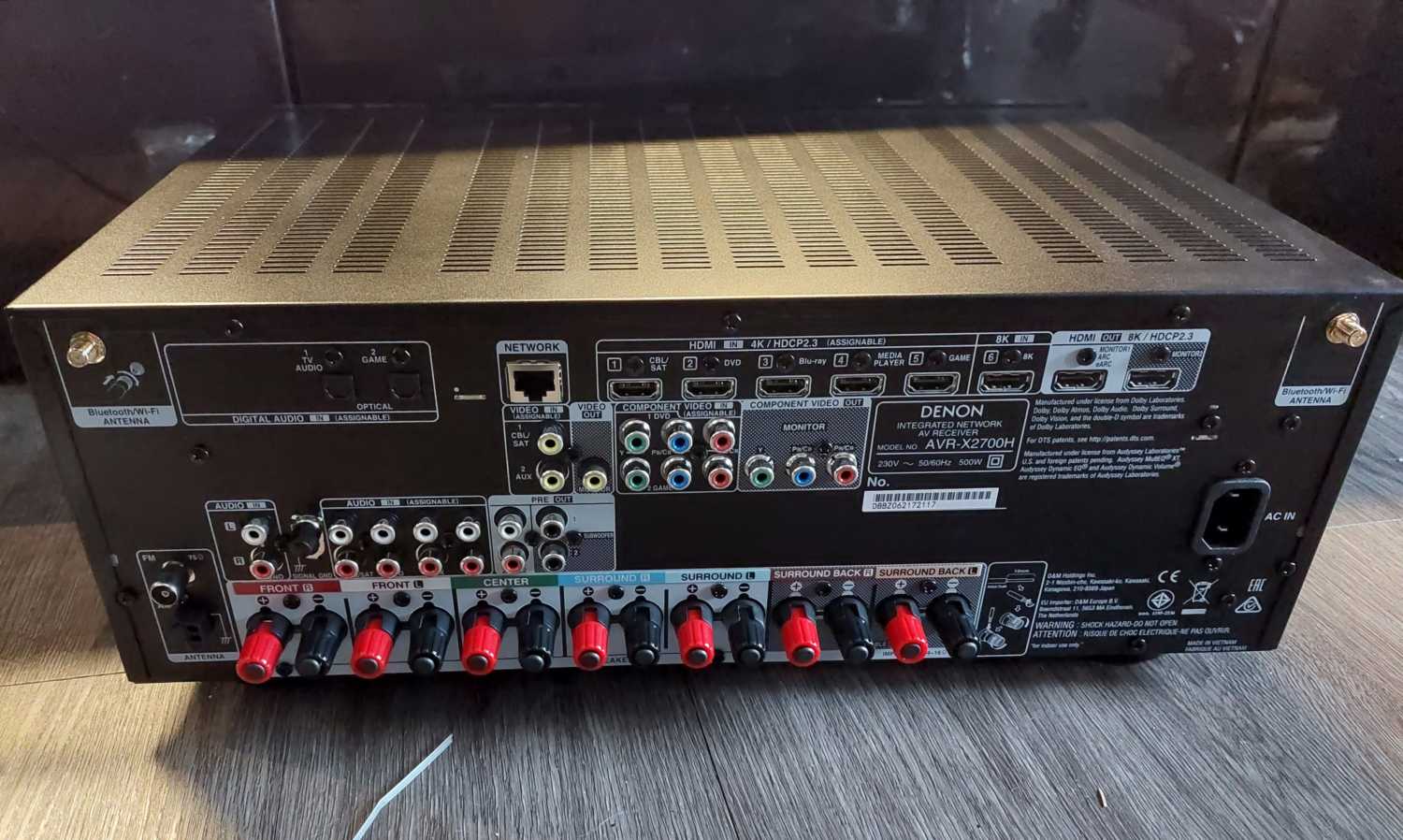 If you have a home theatre system that is based around an audio-video receiver or AVR, you may be wondering how to go about connecting your PS5 to it. These systems have a huge amount of different connectors on the back which are sure to be intimidating to some. The good news it is highly likely that you will have no problem whatsoever connecting a PS5 to an AVR sound system.
Connecting a PS5 to an AVR Surround Sound System
This process is likely going to be a walk in the park but could be a bit of a pain depending on how well your AVR has been tucked away and how many wires are going to be obscuring your view.
To connect your PS5 to the AVR, you are only going to need a HDMI cable. If your PS5 is currently connected to the TV, take the cable out of the TV and find a free HDMI input port on the back of your AVR. Your AVR will then need to have a HDMI cable from the out port and connect this to the TV.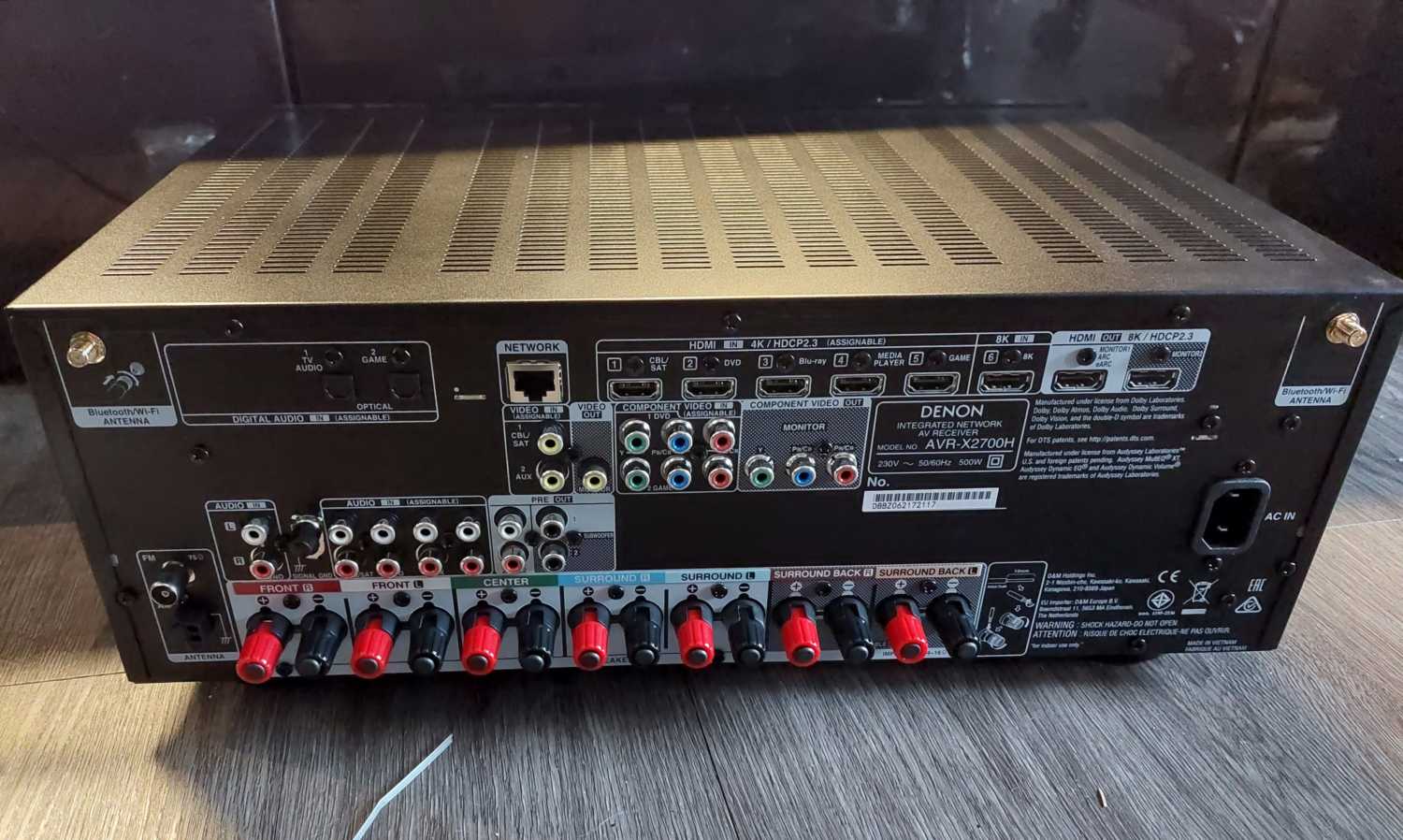 When connecting the AVR to your TV, you should ensure that it is connected to the ARC port which stands for Audio Return Channel. This will also allow your TV to output any audio to the AVR from apps like Netflix.
AVR Not Outputting Video For PS5
If the AVR is not outputting video, make sure that you have the correct HDMI source set. If the source is correct and the PS5 is running, try pressing the PS button on the controller, this will often wake the PS5 out of what appears to be some temporary sleep state and force it to output a video signal to the AVR. You should also verify the correct HDMI output is set and the TV is set to that input if your AVR has multiple HDMI outputs.
A very useful option to make use of, you may need to reconnect the PS5 to the TV directly if your AVR is not outputting video. If you navigate to Settings->System->HDMI->Enable HDMI Device Link and turn this option on.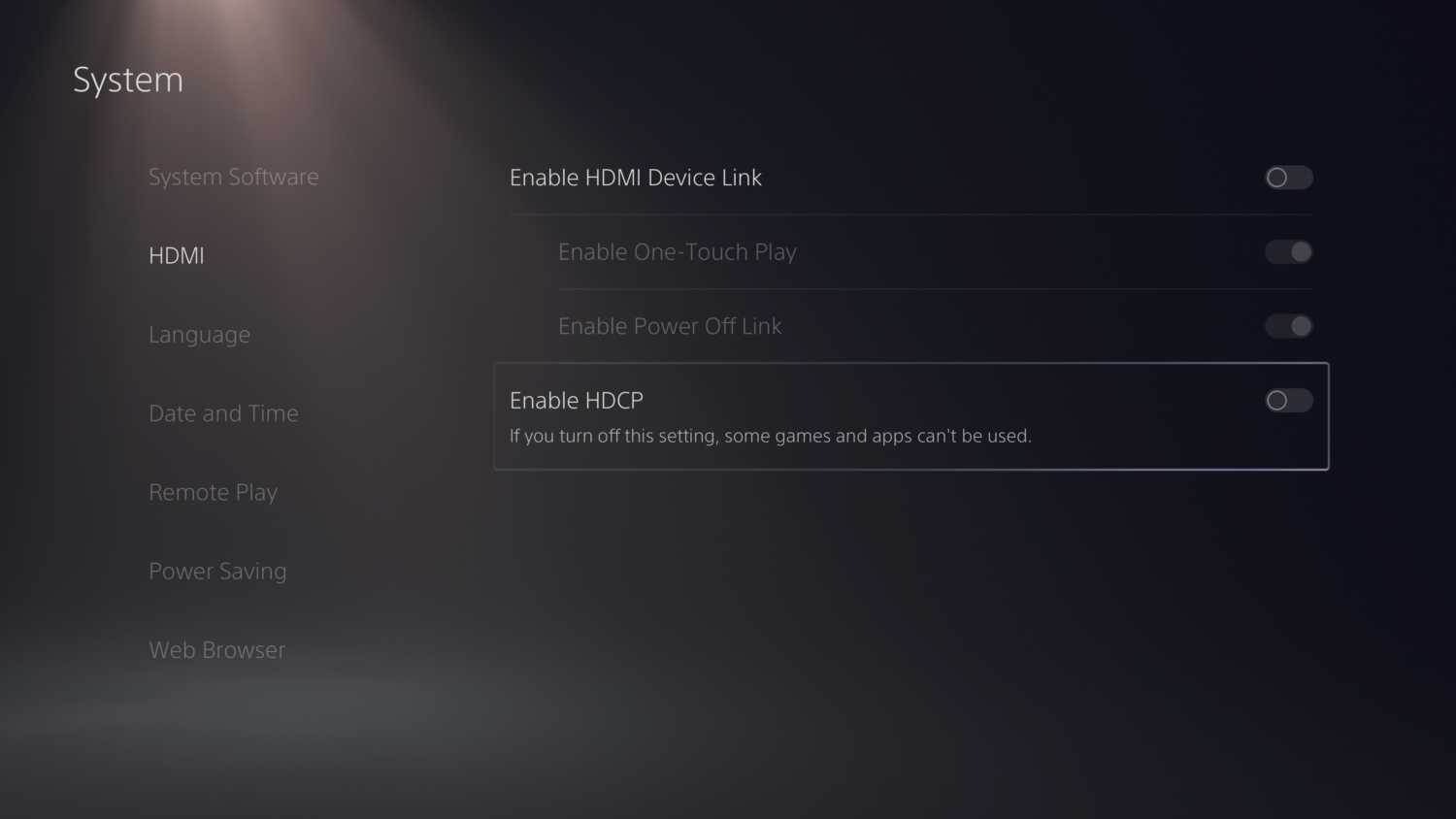 Once you have your PS5 connected to the AVR, once you turn the PS5 on, it will send a signal via HDMI to turn the AVR and the TV on and will switch everything to the correct source for you automatically. You can also configure this so that if you turn your TV on and the AVR source is set to the PS5, it will automatically turn the PS5 on. This can be annoying for some, but is a useful workaround to get past any configuration issues you have with your AVR.
PS5 Outputting Stereo Sound To AVR
This is a common issue when getting started with a new AVR, there are a few things that can cause it. Before digging into what can cause it, let's go over some things that might give you a false positive.
The Game does not support 5.1 audio.
You are not using HDMI for audio
Enable Surround Sound Support On PS5
Sometimes, you will find that when you switch HDMI devices that the PS5 outputs to, it will default to some safe settings. This normally means a video resolution of 480p and stereo sound to maximize compatibility with the device you are connecting to. This will guarantee you can at least view the screen and from here navigate to the system settings where you can correct the video and audio output.
If you find the audio is outputting audio in stereo, navigate to system settings and you will be able to correct the sound output format to ensure you are outputting in the best possible output format for the setup you have.
Keep in mind that the PS5 will not support Dolby Atmos at launch. If your speaker configuration contains high channels on the ceiling, you may need to opt for 5.1 to avoid undesired output. You can view this detailed guide on setting up a Dolby Atmos system with the PS5.