PC POSTS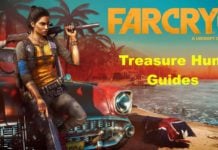 There are a few treasure hunts that require you to follow some electrical wires to pull switches. This one is a little more tricky than others in that one of the three switches requires a special puzzle to solve that...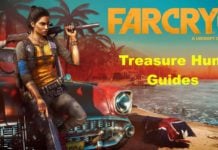 Find the artefact is one of the more enjoyable Uncharted/Tomb Raider style treasure hunts in Far Cry 6. You will need to swim into a cave and try to solve the mystery to find a hidden artefact. Check out the...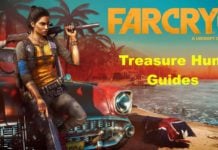 This treasure hunt was one of the more enjoyable ones in Far Cry 6. A flooded nightclub with lots of electrical hazards requires you to seek out the DJ booth in order to get your hands on a USB stick....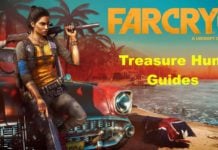 The long drop treasure hunt is one of the more challenging ones for those, like myself, who tend to rush through the notes and not read them correctly. This one requires you to pay a bit of attention to what...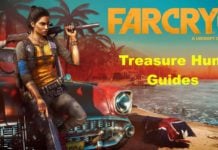 The missing muse treasure hunt in Far Cry 6 will task you to follow the trail of a poet to find where his hidden treasure is. You will eventually be brought to shark-infested waters where you will notice a ship...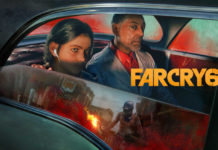 Farcry 6 launched with relatively good review scores, holding an average of 77% on opencritic. One of the most common critiques of the game was how little the game has changed from the previous iteration, with VGC citing Farcry 6...
How do I ask Gamora to cut the cable holding the stone block in place?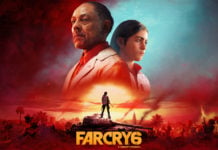 Welcome to the Island of Yara, the home of the revolutionary new cancer-curing drug that is going to change the world....at least that is what the oppressive dictator Anton Castillo has to say. Far cry takes you on an adventure...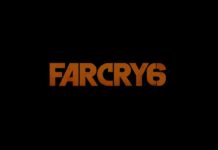 When starting out in Farcry 6, you will have Molotov cocktails in your inventory. These are useful, especially when you consider how well fire spreads in this game. As good as molotovs can be, you will find they become rather...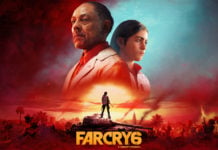 Score: 8/10
After a brief hiatus that brought the franchise to the midwest of the United States, the Far Cry franchise has returned to a lush tropical setting and with it, an exciting new villain who promises to change the world with...